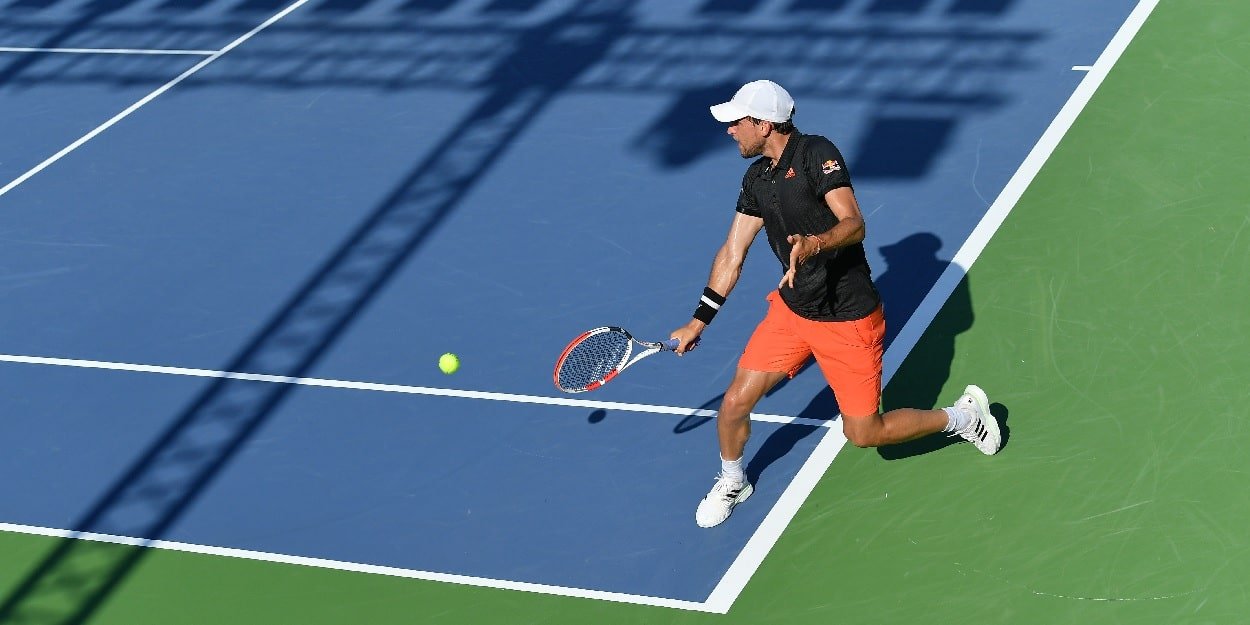 Thiem overcomes Berrettini for third straight UTS win
Sunday's day session at Ultimate Tennis Showdown saw two of the tournament favourites come head-to-head when Dominic Thiem, the top seed, took on Matteo Berrettini, the league leader at the start of the day. Both men picked up big wins on Saturday but only one could carry their momentum forward and it was Thiem, coming back from losing the opener, who won a high quality encounter 3-1.
On a scorching hot day in the South of France, the match stayed with serve until Thiem got the first mini-break to move ahead 5-2 thanks to a strong volley into the open court. This did not last long, however, as Berrettini, largely thanks to some strong serves, fought back to 6-all. With scores tied at 8-apiece, Thiem used his 'x3 Winner' card but was thwarted by his inability to find a fist serve and lost both points. Using the same card himself, Berrettini also failed to find the winner but did at least win one of the points, giving himself a small cushion with a minute to play. A double-fault furthered Thiem's woes and Berrettini was able to hold strong and claim the quarter 14-11; his 9th consecutive quarter won.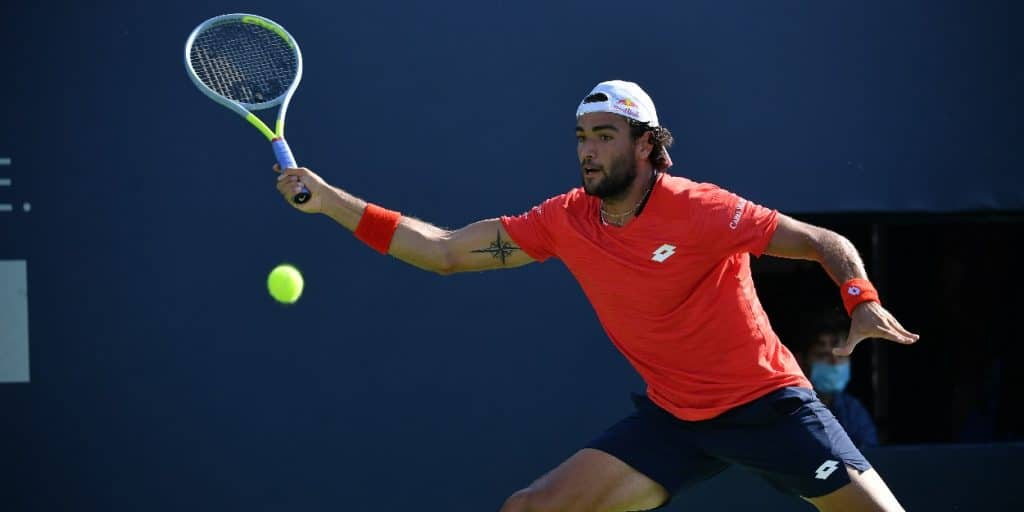 The Italian took an early lead in the second, moving ahead 5-1 with a mix of powerful groundstrokes and delicate hands at the net. Leading 8-4, and with the momentum in hand, Berrettini played his 'x3 Winner' card but struck out with a double-fault at the first try, before Thiem found a stunning passing shot of his own on the second. Thiem then held his own serve, courtesy of a blistering down the line forehand, to level the scores at 8-8 with three minutes to play.
Strong serving from the Italian saw him reclaim the lead but an ace from Thiem saw him win it back when using his 'x3 Winner' card and a stunning lob saw him further that to 14-10 with just a minute left for Berrettini to make up the difference. It was not enough time and "Domi" took a high-quality quarter 17-11, having trailed 4-8.
The winners continued to mount early in the third but it was another Berrettini double-fault that gave Thiem the first mini-break at 5-2. Seemingly losing heart as the errors began to creep in, Berrettini dropped to 9-3 behind and it was soon 13-3 as a successful serve-and-volley attempt gave Thiem a 'x3 Winner'.
However, Berrettini played the same card immediately after and two aces closed the gap to 13-10. Another ace, after stealing serve, saw the gap close even further, but he could not keep the momentum going and Thiem pushed on to build an eight-point lead with just over a minute to play. This was insurmountable and Thiem won the third quarter 18-13.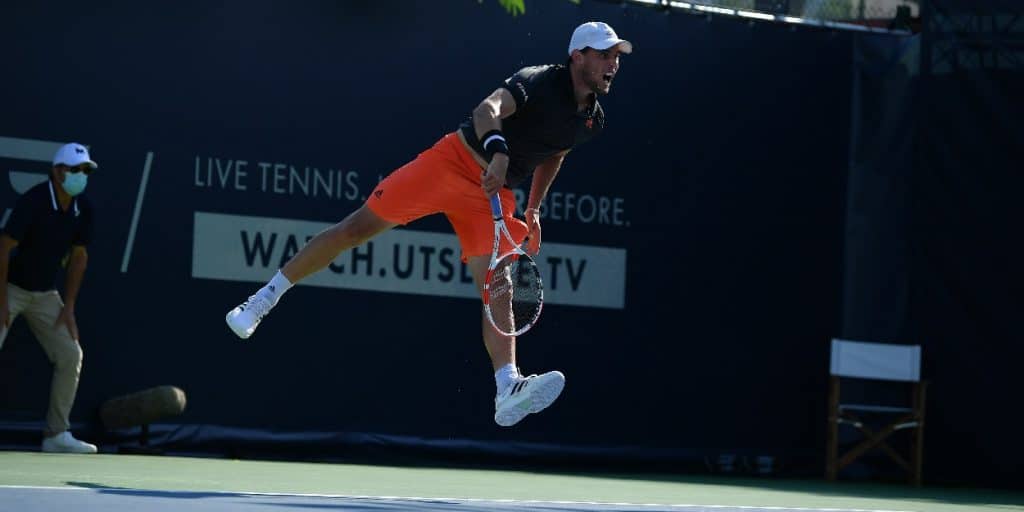 The fourth quarter began evenly with little to choose between the pair. With the less than four minutes to play they were tied at 6-6 as it became clear that the physical points and the effects of the sun were taking their toll. Thiem used his '-1 Serve' card and drew the fault from Berrettini, finally making the breakthrough but the Italian responded with a blistering down the line forehand passing shot to close the gap. Yet another ace when using his 'x3 Winner' card saw Berrettini take a slight lead but a double-fault tied things back up at 10-10.
Thiem used his own 'x3 Winner' card but could not find the clean winner. He did, however, win the single points and left Berrettini needing to win his next two service points with seconds left to play. Two huge serves did the job to tie things up at 12-12 and Berrettini still had his 'Steal Serve' card left to utilise for the sudden death point. On this occasion he could not find the first serve and after another impressive rally it was Thiem how found the winning shot with a cross court backhand to pass Berrettini at the net and win the quarter 13-12. Thiem's tournament record improves to 3-1, whilst Berrettini drops to 4-2.
Later in the day, Elliot Benchetrit (standing in for an injured Dustin Brown) will play David Goffin (17:30 BST), Feliciano Lopez will face Benoit Paire (20:00), and Stefanos Tsitsipas will headline the day's action in a match against Alexei Popyrin (21:15). Day six began with Richard Gasquet finding his form in an all French encounter with a 3-1 victory over Corentin Moutet.