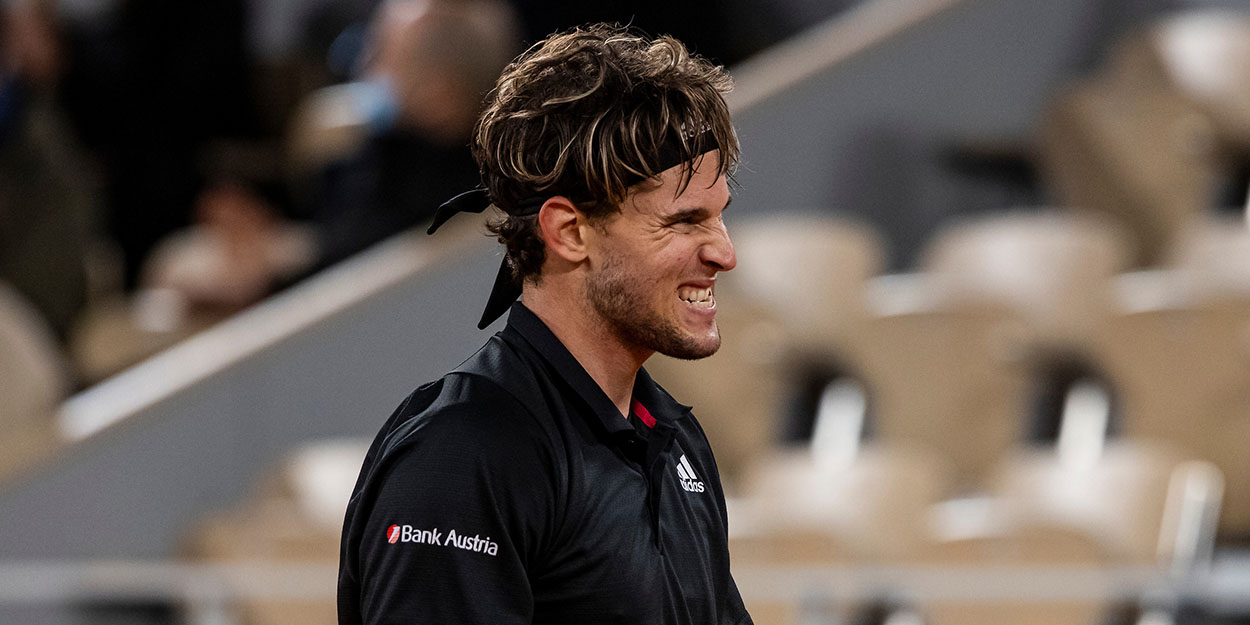 'A huge disappointment and step back', admits Dominic Thiem on Lyon defeat
Dominic Thiem said his shock defeat to Cameron Norrie in Lyon is "not good for confidence" ahead of Roland Garros and admitted he does not "really know what happened".
The 27-year-old was defeated 6-3, 6-2 in just over an hour by the world No. 49 in the second round of the ATP 250 tournament on Thursday.
The world No. 4 had achieved a run to the semi-finals of Madrid in his first event back from a break, and followed that with a third round result in Rome.
"It was a huge disappointment just now. Just also a big, I would stay, step backwards after promising tournaments in Madrid and Rome," Thiem said in a post-match interview.
"I don't really know why. I was preparing well here, practising well and just didn't find any rhythm, any strokes. Don't really know what happened. But as I said, it's just a huge step back.
"I was hoping to take the little positive signs from Madrid and Rome here, but it didn't work out. I have to analyse [it] now and look [towards] Roland Garros. It's not good for the confidence.
"To be honest, the way I played today, I was expecting that more to come in Madrid because I hadn't played for so long. But now I was back in the match rhythm and actually hoping for good tennis. I don't know what to say or what to think.
"That's why I need to analyse it and just need to work hard for Roland Garros and [I am] hoping for the best there. I was practising quite well the days I've been at home and the days before the match here, so it's more the matches.
"I need to find a way back somehow. The next match is already the first round at Roland Garros and until that day I need to hopefully sort it out. I'm still [trying] to find the way I'm playing.
"I felt that I was on the right way in Madrid and Rome and the match against Sonego wasn't bad at all. There were many long rallies. Today again I felt a little bit uncomfortable to play in these long rallies and rushing a bit [in a few] of them. That's how it is."