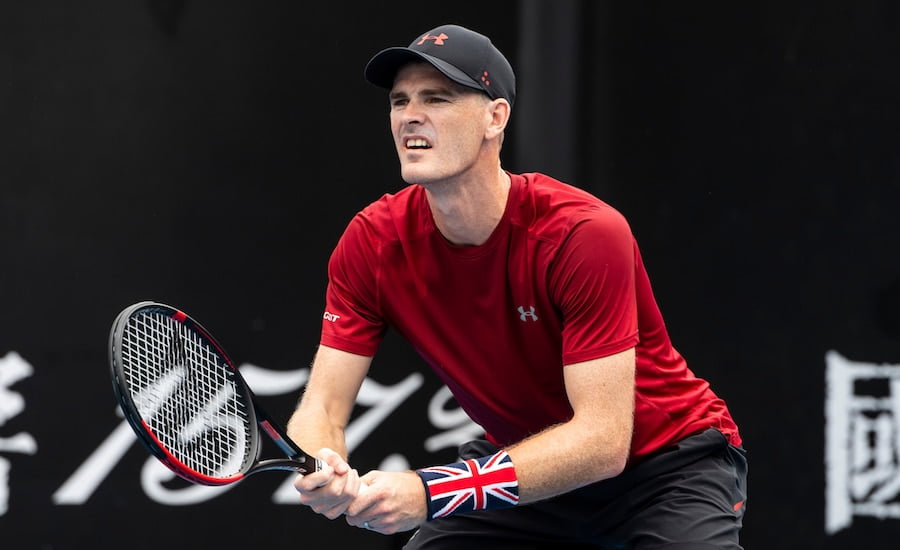 "They're just there to get a quick paycheck" Jamie Murray slams singles players as he reveals frustration
Jamie Murray is one of the world's greatest ever doubles players but he has a growing frustration with singles players that enter doubles tournaments simply for some easy money
Jamie Murray reached the pinnacle of doubles tennis when he achieved the world no.1 ranking back in 2016 but now he's opened up about the challenges facing doubles specialists like himself and how singles players abuse the system as the expense of others.
Murray was speaking to the revealing tennis insiders website 'Behind the Racquet' when he made the comments,
"I find it interesting when the singles guys compete against doubles. It's fun watching these contrasting styles of tennis on the same court. The singles guys might rip on the doubles guys but at the end of the day, they're still out there competing each week because it's way for them to make basically stress free money.
"You just sign your name every week, doesn't matter if you win, lose or draw and there's no accountability for their performance. Whereas for doubles guys if I lose four times in a row, my ranking is going to drop and I won't get into any tournaments. For the singles guys, it doesn't matter what the results are they can just keep signing in.
"I do find it frustrating, and not a good look for our product, if there are guys on court playing without any interest of trying to win. They're just there to get a little practice in, get used to the conditions and a quick paycheck. Since the money continues to grow in tennis, the whole pie is getting bigger."
Keep up to date with all the action at our tennis news section. Win amazing tennis prizes by entering our competitions. Learn more about your favourite players including Roger Federer, Rafa Nadal and Novak Djokovic. Check out the latest kit in our tennis gear reviews. Receive regular updates with our legendary newsletter or read in depth features with stunning photography in tennishead magazine. Can't visit the tournaments you love? Check out our guide on how to watch tennis on TV. Don't miss a thing with our Live Scores service. Follow tennishead on social media at Facebook, Twitter, Instagram & YouTube