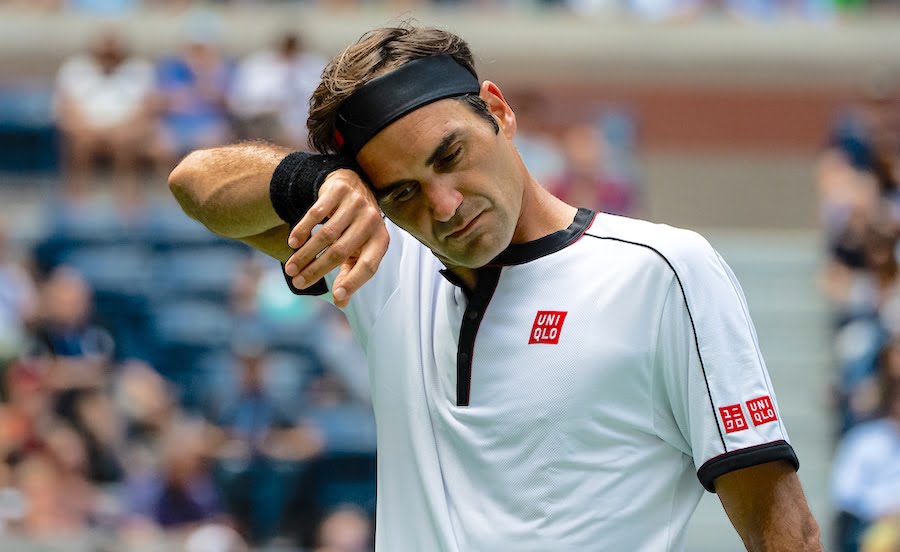 'They'd not make Roger Federer or Novak Djokovic play in these conditions,' says Australian Open qualifier
Noah Rubin has blasted the Australian Open over the air quality controversy, saying they wouldn't ask Roger Federer or Novak Djokovic to play in the current conditions in Melbourne.
Rubin, the world number 249, lost in his qualifying match against Hiroki Moriya, but was always strongly against having to play whilst Melbourne was engulfed by smoke from nearby bushfires.
Dalila Jakupovic had to retire from her qualifier this week due to a smoke-related coughing fit on-court, and plenty of other players, including Maria Sharapova, have spoken out about the unhealthy air quality in Melbourne, where local residents are being advised to remain indoors for the safety.
"If this was Roger Federer or Novak Djokovic playing in the finals, would we have done things differently? That's always the question, and you'd have to think they would not be playing in these conditions," Rubin told reporters.
One line of reply that has been directed to unhappy players is that if they don't want to play in the conditions in Melbourne, they can just pull out of the tournament.
However, Rubin has shot down that suggestion, explaining that players at his level simply can't afford to.
"We don't have too many chances to make this kind of money and move up in the rankings.
"Hypothetically speaking, if we lose in the first round, this is easily the most money we'll make at any tournament, so to say that you're gonna pull out or not play is a very tough ask.
"If you qualify, you're making really good money, you have momentum, good points and a lot of opportunity.
Again, just wished we knew the numbers they were looking at. All numbers surrounding park are around 200 and over still. The "word on the street" is that anything under 200 is more than fine. pic.twitter.com/tLdTnb8ZFL

— Noah Rubin (@Noahrubin33) January 14, 2020
"That could easily allow for a great year of tennis. People say 'just pull out' but this is my livelihood, this is my life and my profession.
"We can complain about it, but we're not going to pull out – I don't have the luxury of pulling out of a tournament like this.
"I'm a professional, but the fact that there's ballboys and other people out there is kind of ridiculous.
"It's sad that the Australian Open is forcing players to make this decision."
Keep up to date with all the action at our tennis news section. Win amazing tennis prizes by entering our competitions. Learn more about your favourite players including Roger Federer, Rafa Nadal and Novak Djokovic. Check out the latest kit in our tennis gear reviews. Receive regular updates with our legendary newsletter or read in depth features with stunning photography in tennishead magazine. Can't visit the tournaments you love? Check out our guide on how to watch tennis on TV. Don't miss a thing with our Live Scores service. Follow tennishead on social media at Facebook, Twitter, Instagram & YouTube