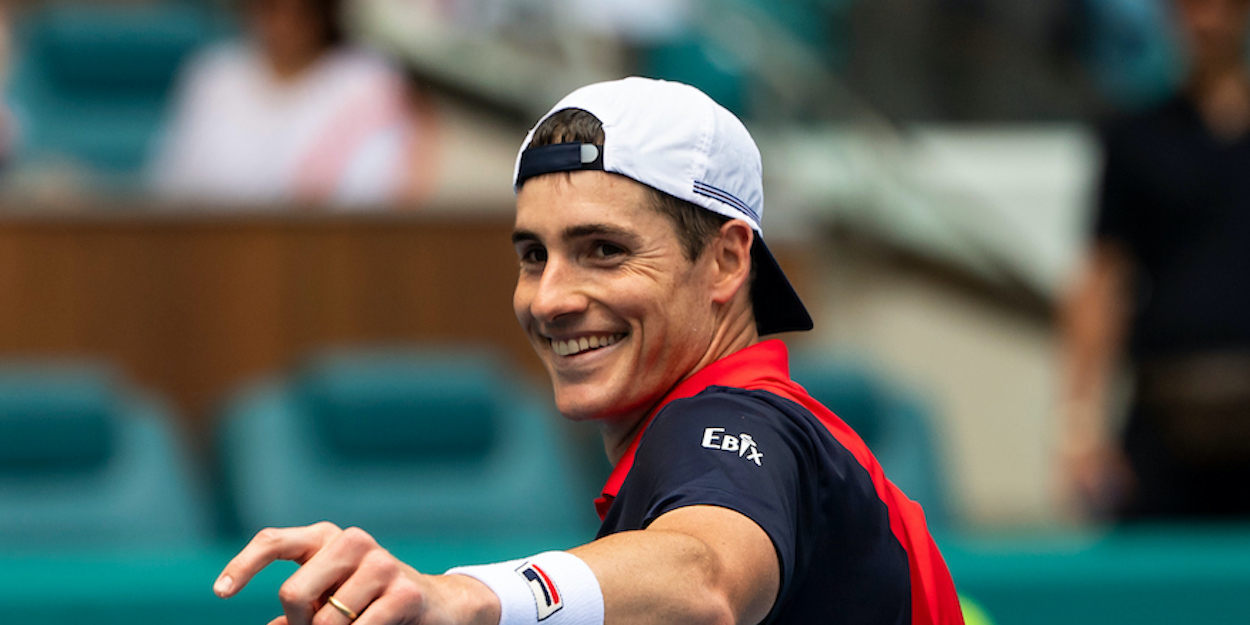 'They have a lot of work to do,' says John Isner of rising US stars
John Isner is expectant about the next crop of American players, but he still thinks they have some way to go.
John Isner is one of three Americans to make it to the Round of 16 so far at the Miam Open. 20-year-old Sebastian Korda can make it 4 by defeating Aslan Karatsev.
"The group of young guys coming up…there are some very, very good players,' he said told reporters in Miami.
'The ones that we all know about right now are Taylor [Fritz] and Frances [Tiafoe] and Tommy [Paul] and Reilly [Opelka], Mackie [McDonald] who I played the other night.
'They have extremely bright futures,' Isner added.
However, the big server believes they still have to knuckle down and push forward to get to the very top.
'But I think the onus is on them to keep doing the right things, because the best guys in the world that are their age are extremely good,' Isner continued.
'We know that. We are talking about Medvedev and Tsitsipas, the guys that are top 10 in the world and under 25 years old.
'So our young guys have a lot of work to do, I think, to try to get to that level. They are pretty close.
'So I don't think the state of American men's tennis is too bad right now.'
John Isner will face Roberto Bautista Agut in the Round of 16.