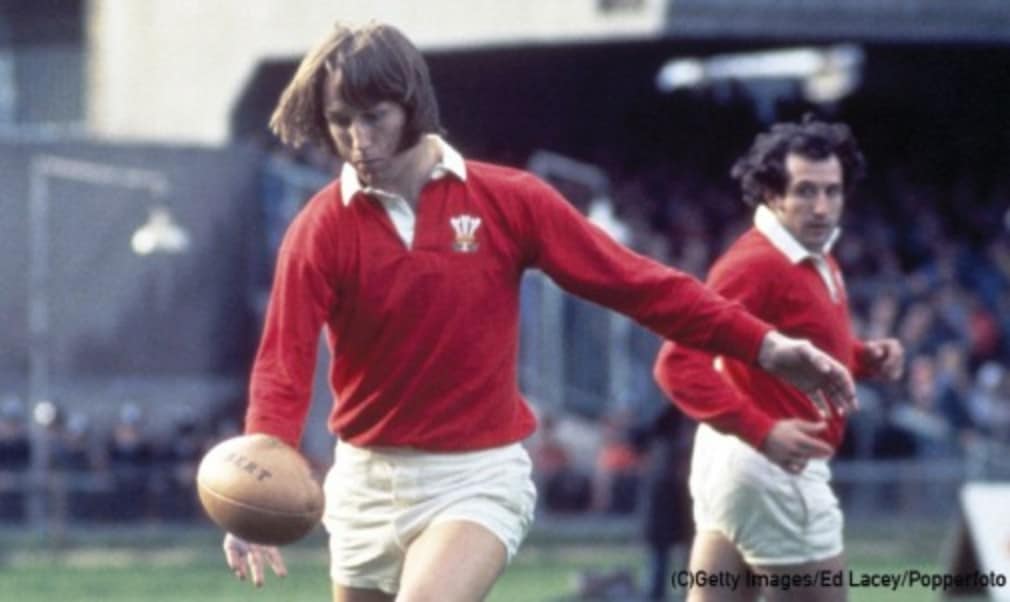 They could play tennis too: JPR Williams
Originally published on 29/07/15
John Williams, who as one of Welsh rugby's all-time greats was always known by his initials, knows which career he would pick today if he was 18 again. "Without a doubt I would choose tennis," he said. "The game of rugby has changed so much. It's so physical now. I think tennis is easier on the body. You're more likely to have a long career in tennis than you are in rugby."
This is an extract from 'They Could Play Tennis Too'. To read the article in full and for more great features, in-depth gear reviews and stunning images from Wimbledon 2015, download our latest digital magazine for free on your Apple or Android device. Search tennishead in the App Store or in Google Play
As a youngster Williams excelled in both sports. As a tennis player he was good enough to win the British junior title at Wimbledon, beating David Lloyd 6-4 6-4 in the final, and the Centennial tournament in Ottawa, where his victims included Dick Stockton and Sandy Mayer, who both went on to enjoy fine senior careers. As a young rugby player Williams played for both Bridgend and Wales at under-15 level.
"I started playing tennis from the age of about five," he recalled. "My father was club champion at our local Bridgend club, which was just down the road from where we lived. I didn't start playing rugby seriously until I was about 11. I think I was probably better at tennis than at rugby until I was about 18."
Williams has a place in tennis history as a competitor. He qualified for the British Hard Court Championships in 1968, which was the very first tournament of the Open era. However, losing to the experienced Bob Howe in the first round led, indirectly, to Williams choosing rugby over tennis. He drove back to Wales that day to play in the evening for Bridgend against Newport and so impressed the national selectors that he was chosen for the Wales tour of Argentina that summer.
Although Williams was still playing tennis seriously enough to compete in the British under-21 championships in Manchester, he followed his father's advice to concentrate on rugby. His father had stressed that rugby's continuing amateur status meant that he could still go to university – Williams studied medicine and went on to become a doctor – and continue playing at international level.
Williams went on to become a Welsh rugby legend, playing 55 times for Wales and eight times for the British and Irish Lions. However, he continued to play some tennis. Gareth James, a fellow Wales player, also played and they found time on rugby tours to beat both Sri Lanka's Davis Cup team and the Tokyo club champions. These days, 66-year-old Williams plays more squash than tennis, but he still follows the sport. "My all-time favourite player was probably Rod Laver, but I also love watching Roger Federer," he said. "He makes the sport look so easy."