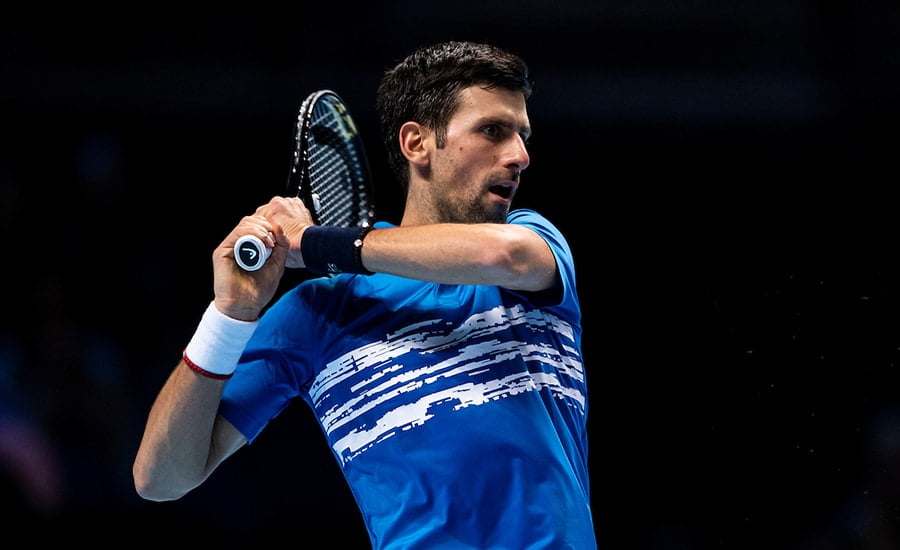 'They can challenge the best' – Novak Djokovic tips youngster to make major breakthrough at Australian Open
Novak Djokovic believes the Australian Open may be when the younger generation of players finally make a Grand Slam breakthrough.
Djokovic, along with rivals Roger Federer and Rafael Nadal, have all but monopolised the major titles on the ATP Tour for well over a decade.
They will once again be the favourites when the Australian Open starts next week, which Djokovic is happy to concede, but he is seeing threats from far further afield than the usual suspects.
"The last hard court Grand Slam was in New York, and Rafa won it," Djokovic said when asked if he is the favourite for the Australian Open.
"So I think it's really open the Australian Open or any other slam. I don't think there are really clear favourites.
"You have obviously [Roger] Federer, Nadal, myself because of the experience and everything and the rankings that we get to be probably named the top three favourites.
"But then you have [Daniil] Medvedev, [Stefanos] Tsitsipas, Dominic Thiem that are really showing some amazing tennis.
"The London Masters (ATP Finals) was an example where they showed that they matured to the big stage, that they can challenge the best players in the world and win against them."
No one has won more Australian Open men's singles titles than Novak Djokovic, who will be chasing an eighth in Melbourne later this month.
Keep up to date with all the action at our tennis news section. Win amazing tennis prizes by entering our competitions. Learn more about your favourite players including Roger Federer, Rafa Nadal and Novak Djokovic. Check out the latest kit in our tennis gear reviews. Receive regular updates with our legendary newsletter or read in depth features with stunning photography in tennishead magazine. Can't visit the tournaments you love? Check out our guide on how to watch tennis on TV. Don't miss a thing with our Live Scores service. Follow tennishead on social media at Facebook, Twitter, Instagram & YouTube