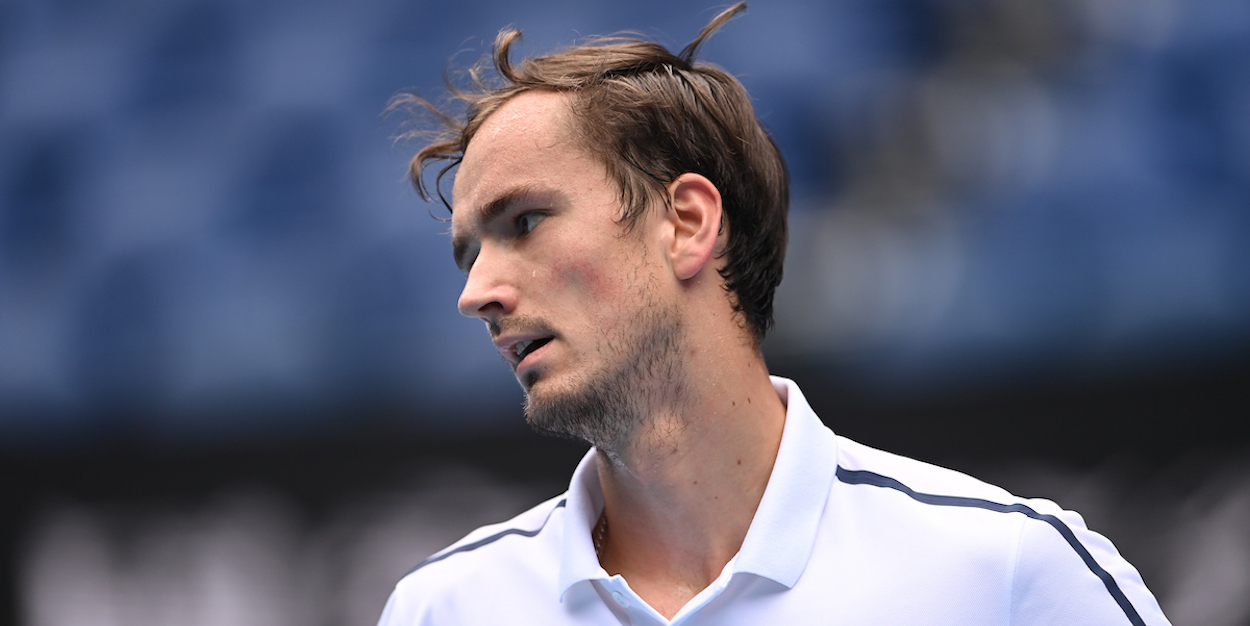 'There's nothing I like about clay', admits Daniil Medvedev ahead of Monte Carlo Masters
World No. 2 Daniil Medvedev said he does not enjoy playing on clay as it does not suit his game, ahead of the Monte Carlo Masters.
The 24-year-old has enjoyed great success on hard courts in his career to date, but has struggled comparatively on the red dirt.
"(I'm) really lucky to be able to stay at home this week. It's very unfortunate that we won't have any fans, but now all the club is for us. It's definitely one of the most beautiful tournaments in the world right now," Medvedev said in a pre-tournament interview.
"Honestly, there's nothing I like on clay. There's always bad bounces, you're dirty after playing. I really don't enjoy playing on clay."
The Russian did, though, reach the semi-finals of the Masters 1000 event in 2019 – beating Novak Djokovic in the quarter-finals.
"After what happened two years ago, I know I can play well on this court. Every time I practise on clay, after I play my match, I try to do my best, but it's difficult for me," he added on that run.
"Mentally I think for me the most important (thing) is going to be to know that some shots that maybe would be winners, or which I would win the point on hard courts, it's definitely not the case on clay courts.
"You need to do maybe three good shots, one of which would be enough on hard courts. That's tough sometimes for me to understand.
"If I play (on clay) like on hard courts, it's not that amazing with my flat strokes. (I'm) working on putting some more spin, some more trajectory.
"All of this is tough because for nine or 10 months, I'm playing like I'm used to. Then I have to change it for two months, still keeping the things that I do well also. You cannot change (your) game completely."