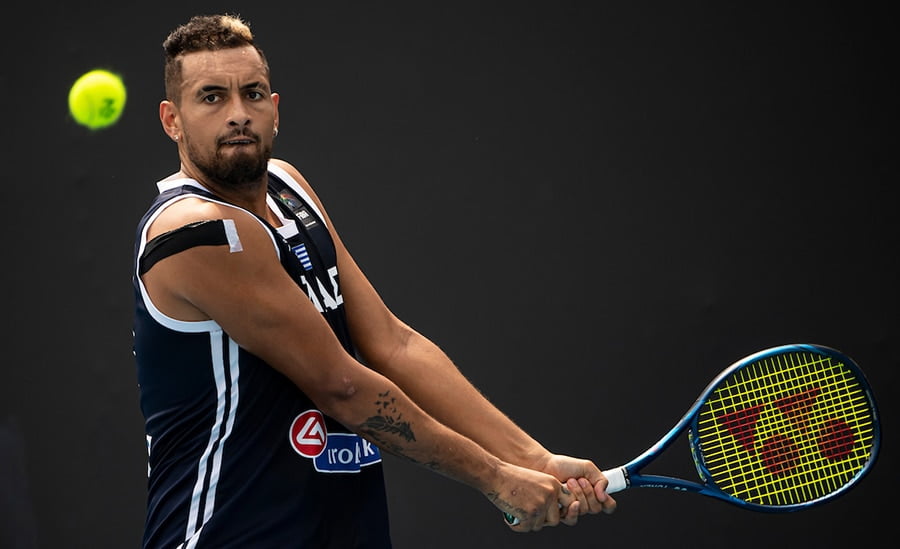 'There's no f****ing way I'm losing to Nick Kyrgios' – Mats Wilander explains Australian's greatest obstacle
Mats Wilander says that Nick Kyrgios needs to earn the respect of his peers if he is to fulfil his potential
Kyrgios has impressed at the Australian Open, but has a long charge-sheet of on-court antics and accusations of 'tanking' when frustrated in matches.
And that, says Wilander, is holding him back because it gives opponents extra incentive to beat him.
"I think it helps his game to be more respectful," said Eurosport tennis expert Wilander.
"If he becomes more of a predictable role model on the court, a few more wins will come his way because he's now respected by his peers.
"They won't mind losing to him because he's now doing his best all the time.
"But as long as he's not always doing his best, there are guys in the locker-room who are saying, 'There's no f****ing way I'm losing to this guy ever, because if it doesn't mean more to him than this, it means a lot to me'.
"That means those guys don't even want to practise with you. They look at you and say 'Oh my God, this guy.'
"For Nick Kyrgios, being p****d off is okay. Throwing chairs around in Rome is okay.
"You are the bad boy, who cares? It is just not trying [which presents a problem]. That is where the line is drawn."
Watch the Australian Open live on Eurosport and Eurosport Player
Keep up to date with all the action at our tennis news section. Win amazing tennis prizes by entering our competitions. Learn more about your favourite players including Roger Federer, Rafa Nadal and Novak Djokovic. Check out the latest kit in our tennis gear reviews. Receive regular updates with our legendary newsletter or read in depth features with stunning photography in tennishead magazine. Can't visit the tournaments you love? Check out our guide on how to watch tennis on TV. Don't miss a thing with our Live Scores service. Follow tennishead on social media at Facebook, Twitter, Instagram & YouTube