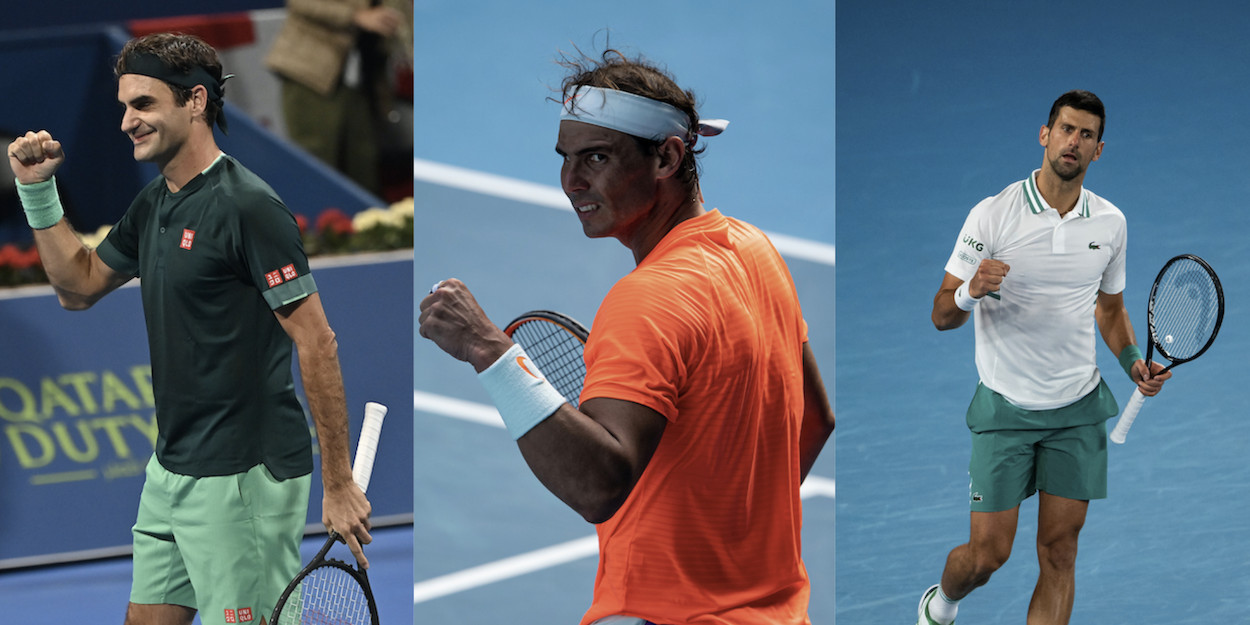 'There will be a low point when the Big Three stop,' says French Open director
French Open director Guy Forget has expressed his concerns about the profile of tennis after the 'Big Three' decide to retire.
Rafael Nadal, Roger Federer and Novak Djokovic have dominated tennis for more than a decade, though whilst the Serbian is still on top of his game, Nadal and Federer have been plagued by injury in recent months.
All three players are tied on 20 Grand Slam titles and have become three of the most recognisable sportspeople in the world, though Forget is concerned about the popularity of tennis once they reach the end of their professional careers.
"We grew up with [Bjorn] Borg, [John] McEnroe, and [Jimmy] Connors. It was great what those players brought to the sport, to tennis," he told Swiss debate programme Infrarouge.
"In France, we had almost two million juniors players, during that time tennis had blown up. And then, we were saying, 'what's going to happen once these boys will stop playing?'
"And then after them, we had [Andre] Agassi, [Pete] Sampras and then a small drop. And then Roger arrived, then Rafa and Novak. And we say, 'better than this, it's not possible.'"
Despite his fear about the era after the 'Big Three', Forget did offer hope that the size of tennis' major tournaments would remain popular even after they are no longer present in the draw.
"I believe, the big tournaments like Wimbledon and Roland Garros, which are inevitable events will continue to thrill young players," he added.
"So there will be a low point when Roger, Rafa, and Novak will stop, but I do hope people will still gather and line up in front of Porte D'Auteuil (Roland Garros) or Wimbledon."