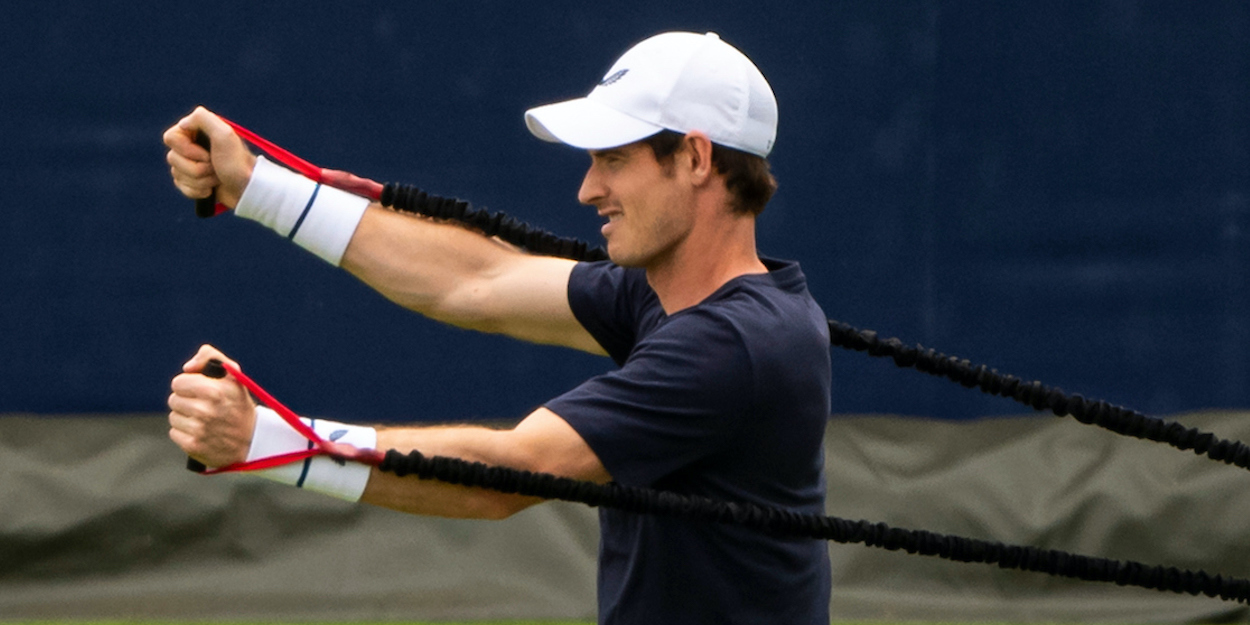 'There is still a slight niggle' – Andy Murray gives injury update ahead of Wimbledon
Andy Murray revealed the groin injury he suffered in March is still causing discomfort after his defeat to Matteo Berrettini at Queen's Club.
The world No. 124 was beaten 6-3, 6-3 by top seed Matteo Berrettini in the second round of the ATP 500 event.
The three-time Major champion was forced to pull out of the Miami Open in March with a groin issue – after playing his previous singles event in Rotterdam.
"Obviously [I'll] try and get – there is still a slight niggle in the groin, and try to get rid of that discomfort between now and Wimbledon," Murray said in his post-match press conference.
"It's a slightly complex issue in that, you know, still not entirely sure what the problem is. Couple of things potentially. With tendons, for example, like you have a tendon injury, you need to load it to get it to adapt.
"But you can't like load it like so many days in a row, because if you do that you can irritate it and flare it up and it sets you back. If it's something else, structurally there is nothing wrong, so then it becomes more about managing the discomfort.
"You just need to be on the court with the top players, and that's what I'll try and do the next week, ten days, get out there and play with them as much as possible.
"But then, you know, with the mindset or the thought that I need to manage the groin a little bit as well. It's a bit tricky."