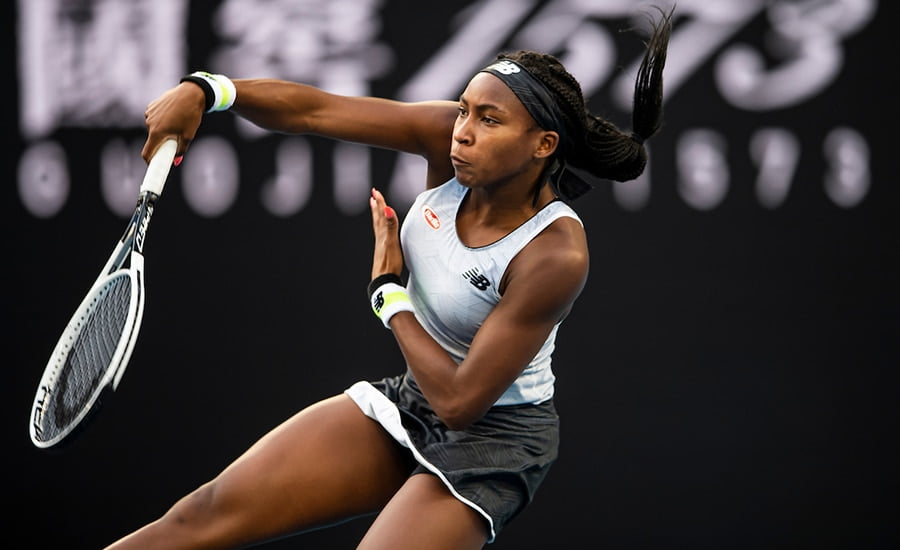 'The trademark of a future champion' – Patrick Mouratoglou explains what makes Coco Gauff special
Patrick Mouratoglou believes that a strong tactical understanding of tennis is what makes Coco Gauff such an 'amazing' talent.
Gauff, at just 15-years-old, has made incredible strides over the last year, and is currently impressing at her third Grand Slam in a row after knocking defending champion Naomi Osaka out of the Australian Open.
And, speaking to Eurosport, coach Patrick Mouratoglou has explained what makes her so special.
"Coco is amazing, she is experiencing an incredible pressure because all of the eyes are on her," Mouratoglou said.
"Everyone expects her to do well because of what she has already achieved at 15 years old.
"Still, she's able to confirm how good she is. That is what stands out the most, her ability to perform throughout an incredible pressure which is a mark of a champion.
"Once again, she has been able, in a Grand Slam, to beat one of the top players – the defending champion – in a match that was amazing in terms of engagement and in terms of tactical understanding.
"Coco Gauff is confirming all the good things that everyone thinks of her one more time.
Gauff lost to Osaka at the US Open last year and was visbibly devastated by how much the Japanese dominated her.
However, she learned from that match to get the best of her in Australia, and Mouratoglou believes that's a hallmark of a champion.
"I think being able to learn fast is an incredible quality for the younger players. A career is short and you can't afford to lose time.
"You have to use all the experiences to get better. When you have good experiences it is easy to use them, but the bad experiences – the losses – you have to be able to take something out of them and learn and get better next time.
"Stefanos Tsitsipas lost in the Hopman Cup against Roger Federer last year, a few weeks later he beat him here in Melbourne because he learnt from that defeat.
"Same with Coco Gauff, she lost against Naomi at the US Open badly, and since then she has been able to beat her by taking a lot of lessons from that loss.
"I remember at the practice before the match against Naomi, she asked for things that she remembered that worked for Osaka against her and she asked for her hitting partner to do that because I want to get used to it as I know that's what I will have to deal with.
"That is so smart, it shows so much maturity. The way she played Naomi was a result of what happened a few months before. This is a trademark of a future champion."
Watch the Australian Open live on Eurosport and Eurosport Player
Keep up to date with all the action at our tennis news section. Win amazing tennis prizes by entering our competitions. Learn more about your favourite players including Roger Federer, Rafa Nadal and Novak Djokovic. Check out the latest kit in our tennis gear reviews. Receive regular updates with our legendary newsletter or read in depth features with stunning photography in tennishead magazine. Can't visit the tournaments you love? Check out our guide on how to watch tennis on TV. Don't miss a thing with our Live Scores service. Follow tennishead on social media at Facebook, Twitter, Instagram & YouTube