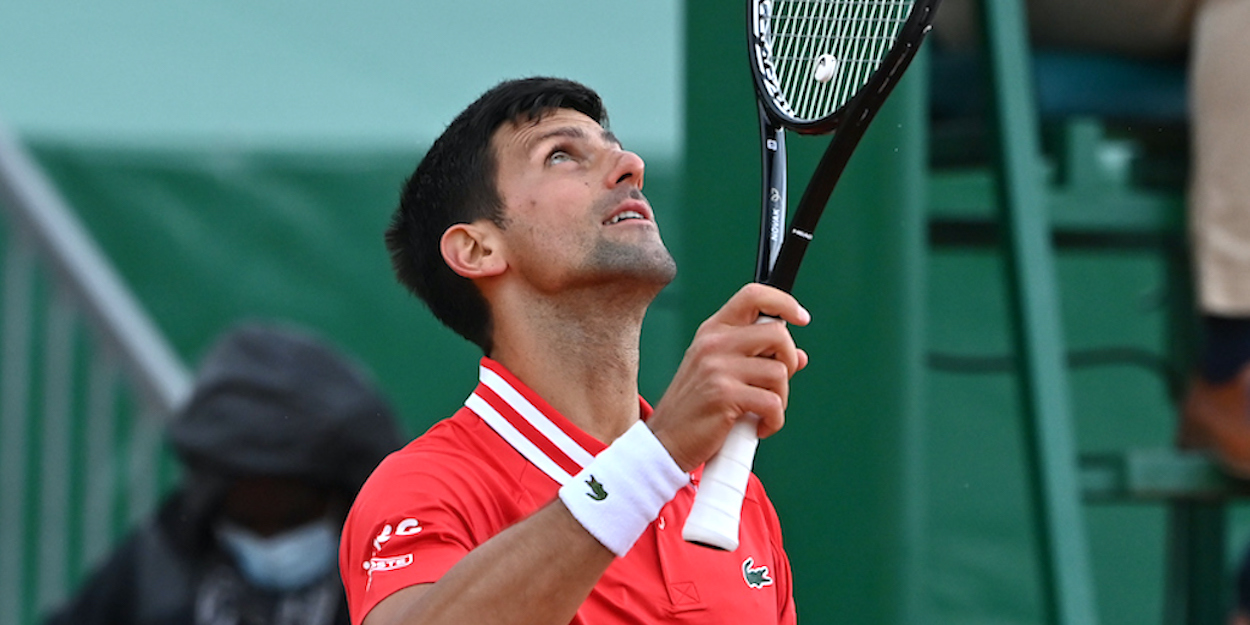 'The toughest match of 2021 for me,' asserts Djokovic on Tsitsipas battle
Novak Djokovic had plenty to say about his two-day slog with Stefanos Tsitsipas after the world No. 1 eventually triumphed in three sets.
Novak Djokovic claimed that his quarter-final matchup with Stefanos Tsitsipas was his most challenging of the season so far, finally succeeding 4-6, 7-5, 7-5 in the match played over two days.
"There are many things to say about this match," Djokovic said in his on-court interview.
"I feel like we've played two matches, and we did. Yesterday he was the better player and started better today, but I've managed to hold my nerves and break his serve in important moments."
Djokovic has now extended his head-to-head win-loss lead over Tsitsipas to 5-2, including a 3-0 win-loss record when the two have played on clay.
"[I had a] bit of luck, bit of mental strength and bit of the right tactics at the right time. One shot, not one point, one shot decided the winner today," the Rome defending champion added.
"I had to dig very deep, but I believed I could win, you can always fight. He is in a fantastic shape, winning Monte-Carlo and reaching the final in Barca.
"Today the conditions were different, ball was bouncing higher, yesterday it was slow and muddy.
"It was probably the toughest match of 2021 for me."
Novak Djokovic faces Lorenzo Sonego next for a place in the Italian Open final.
Read more about the drawn out clash between Djokovic and Tsitsipas.
(Photo credit Ray Giubilo)