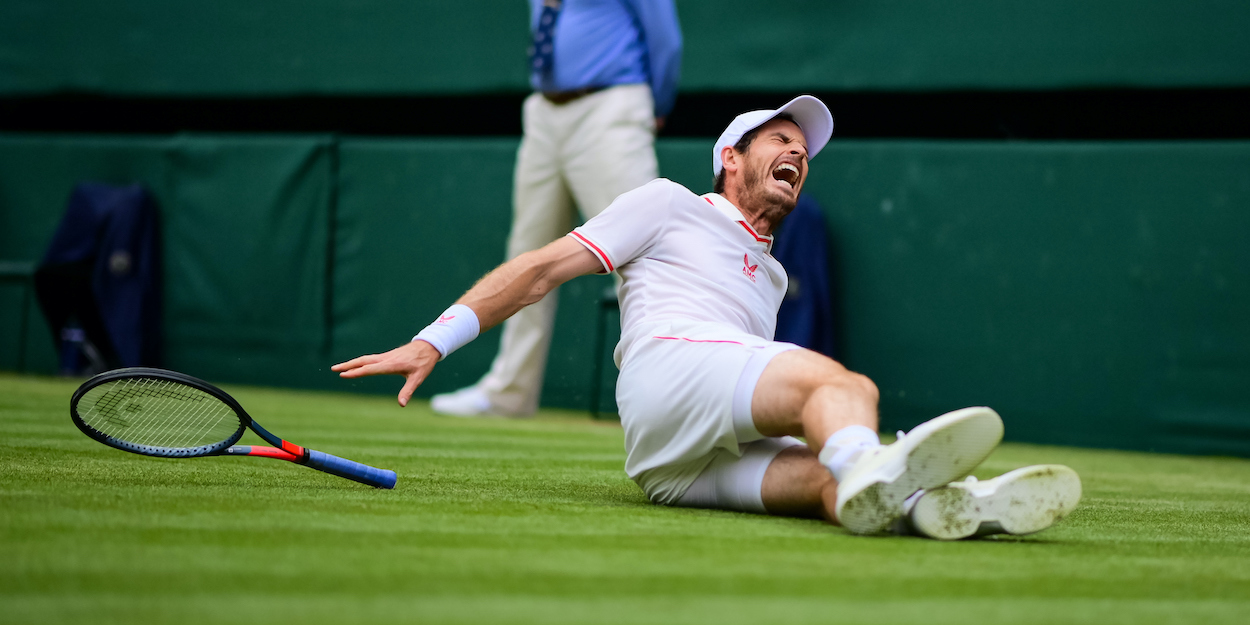 'The roof makes it dangerous,' declares Mouratoglou on Wimbledon conditions
Patrick Mouratoglou believes that the roof on the Wimbledon show courts makes the surface underfoot more precarious for players, pointing to multiple match-ending falls at this year's Championships.
Serena Williams' coach insists that more needs to be done to ensure that injuries are avoided at future stagings of Wimbledon.
Both Adrian Mannarino and Serena were forced to retire due to injuries sustained from slipping on Centre Court, and other players have narrowly dodged the same fate.
"Yes, clearly, there was anxiety," Mouratoglou said in a recent interview about the feelings before Williams' first round match.
"It was not related to her eventual injury. This right thigh injury was there even before the French Open. It was painful in Paris, but it was under control in London and there was no fear anymore there.
"If I was anxious, it was related to the ground conditions. This court has been dangerous since the beginning of the tournament. Everybody fell on this Centre Court on Monday and Tuesday, and Kyrgios was very close to a bad injury on Court No 1.
"Where the players slip is where the court is covered. If Novak Djokovic wasn't incredibly elastic, he could have been injured also."
Novak Djokovic fell multiple times in his opening rounds, with Andy Murray also suffering slips.
Mouratoglou went on to suggest a possible solution, pointing to another grass court event on the tour calendar.
"The dangerous courts are courts with a roof. So if it's wet outside, I'm not sure that this is the point. What I can see is thousands of people there breathing.
"It leads to humidity rising, hitting the roof and falling on the court. In Halle, you have air conditioning on the ground that keeps the grass dry in real time.
"The Wimbledon roof is clearly needed but a system to keep the grass dry is needed also."