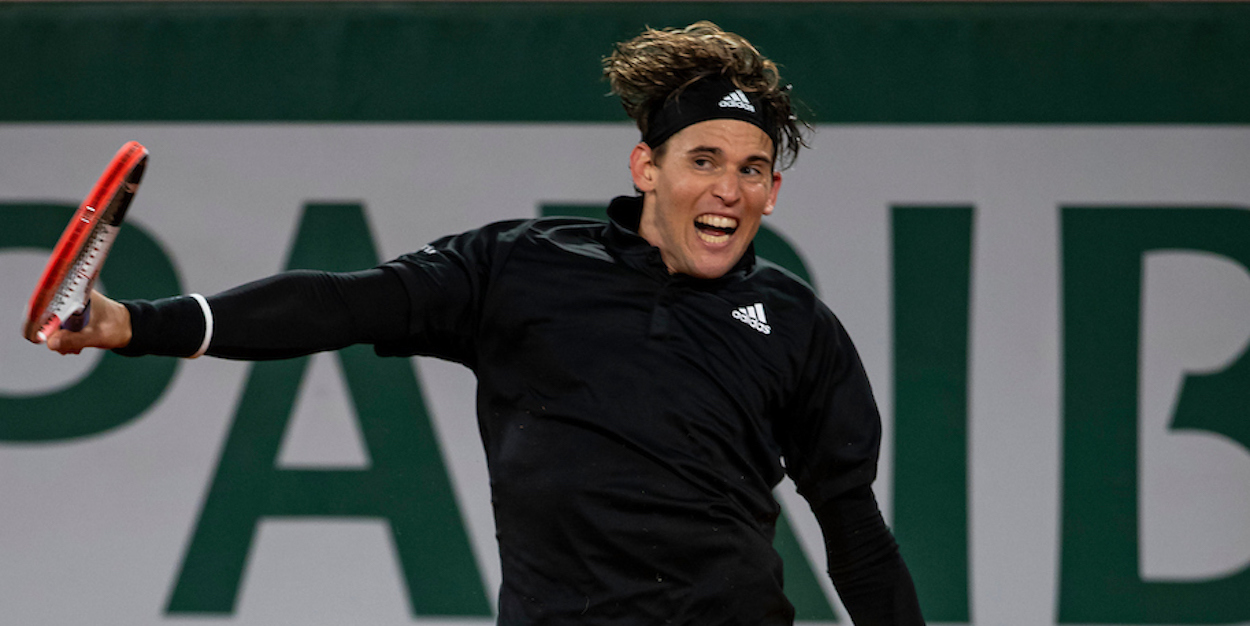 "The question is how I'm going to do it with the emotions mentally" Dominic Thiem brushes off questions about lack of clay practise
Dominic Thiem has come into the French Open without any recent clay-court matches under his belt, but the new US Open champion will not expect a lack of playing time on his favourite surface to be a problem.
"Even if I have been playing on hard courts for six months, when I come back to clay, even on the very first day, it feels like I have played on it for years," the 27-year-old Austrian once told tennishead. "I feel completely fine. Easy."
Dominic Thiem, who had not competed anywhere since winning his first Grand Slam title at Flushing Meadows two weeks ago, has been Rafael Nadal's closest challenger on clay in recent years. He finished runner-up to the Spaniard at Roland Garros in 2018 and 2019 and has recorded more victories over him on clay (four) than any other player in the last five years. The world No 3 has won 10 of his 17 career titles on clay.
Growing up in Wiener Neustadt in Austria, Thiem played on clay for most of the year until his late teens. "I played outdoors on clay in summer and indoors on clay in the winter," he said. "If you do so many hours on one surface then I suppose it's inevitable that it's going to be your favourite."
Many players find the movement on clay particularly difficult when they change surfaces, but not Thiem. "When I start playing again I run to my first ball on clay and I slide three metres," he said. "It's no problem."
Thiem nevertheless suffered a surprising defeat in his only tournament on clay this year. Italy's Gianluca Mager, a qualifier ranked No 128 in the world, beat him in straight sets in the quarter-finals in Rio in February.
After winning the title in New York earlier this month Thiem said he did not expect to have any problems being physically ready for Roland Garros but admitted: "The question is how I'm going to do it with the emotions mentally. Obviously, I've never been in this situation before. I've achieved a big, big goal."