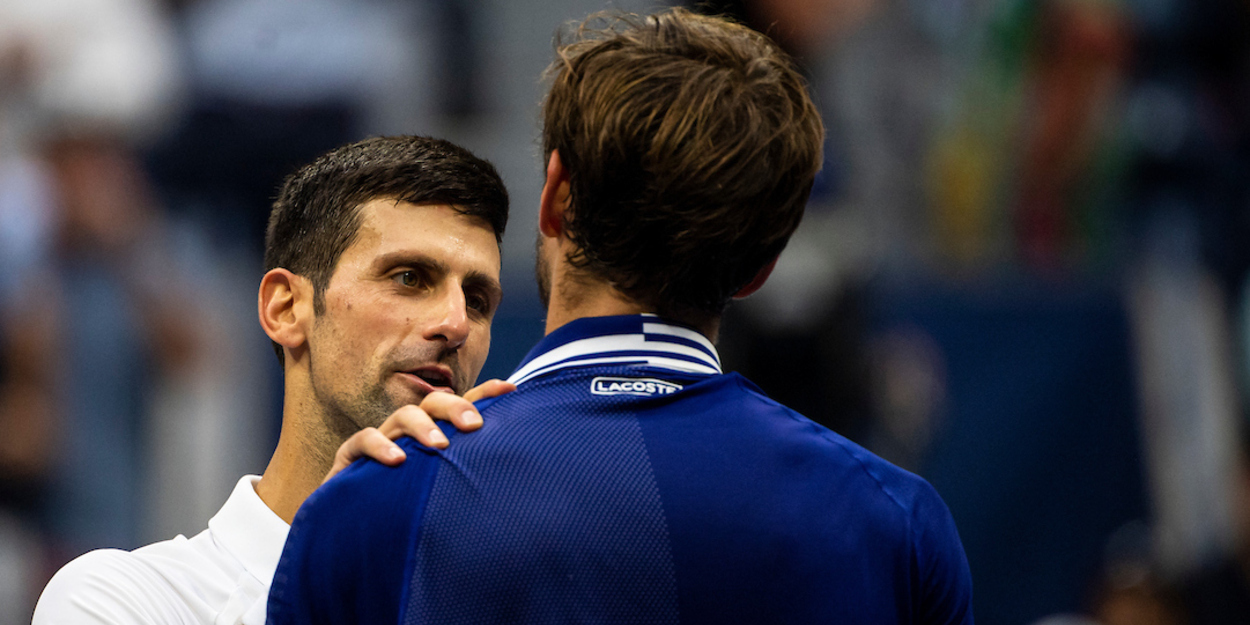 'The older guys are hanging on,' but Next Gen takover is inevitable, insists Novak Djokovic
World number one Novak Djokovic was defeated in his final step to the complete the calendar Grand Slam as Daniil Medvedev won his maiden Major title at US Open.
Djokovic admitted he was far from his best in Sunday's final, but acknowledged the growth of Medvedev and other young players, admitting a Next Gen takeover is inevitable.
Earlier this year, following Australian Open, Djokovic shut down suggestions of a Next Gen takeover when saying the younger generation still had a lot of work to do.
Throughout 2021, Djokovic has defeated Daniil Medvedev, Stefanos Tsitsipas and Matteo Berrettini in Major finals to set himself up for a record-breaking 21st Grand Slam title.
Djokovic was asked again in the aftermath of his US Open final defeat on whether the younger players were taking over himself, Roger Federer and Rafael Nadal. The world number one believes 'the big three' are hanging on, but recent Major successes of Dominic Thiem and Medvedev are proof that things are changing.
"The older guys are still hanging on. We're still trying to shine the light on the tennis world as much as we possibly can," Novak Djokovic said. "But the new generation, if you want to call them this way, is not anymore new. It's already current, established. Of course, they are going to take over."
"I think tennis is in good hands because they're all nice guys and very, very good, high-quality tennis players. They got something to offer on and off the court," Djokovic added. "Dominic Thiem winning here last year, Daniil, I don't know if he's No. 1 now or is soon-to-be No. 1. Look, it's normal. The transition was inevitable."