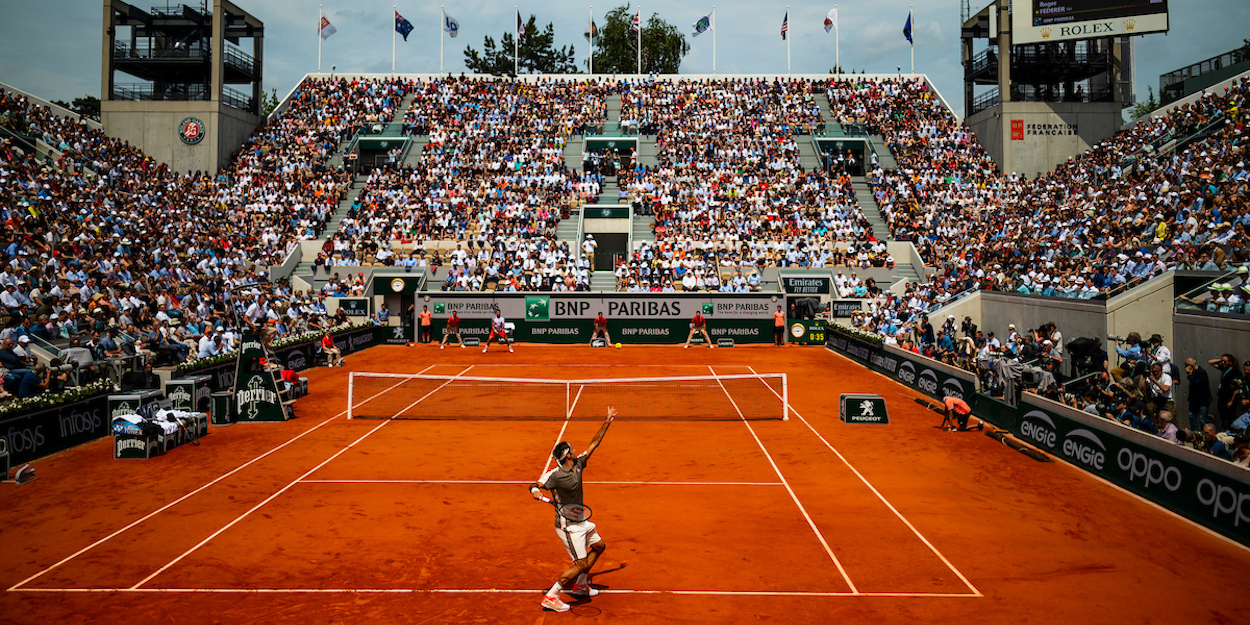 "The French Open is where we see the greatest advantages of a clay-court education" says Annabel Croft
As the French Open approaches, former British No.1 Annabel Croft says that "if you can learn how to conquer clay, you can play anywhere"
Years ago, when I was attending a coaching course at the Sanchez-Casal Academy in Barcelona, I remember one of the coaches pointing out how Spain and France produced more top 100 players than any other countries. It was true then and it remains true today. Look at the year-end men's rankings for 2020 and you will see. Of the top 100, France had the most players with 11 and Spain the second highest with 10.
Why is this the case? I've no doubt that the major reason is that both countries put a huge emphasis on clay-court tennis as they develop their young players. Coaches in both countries know that training on clay is the best way to improve both technique and mental strength. It will make you a better clay-court player and will also improve your game on other surfaces.
Rafael Nadal quickly became the "king of clay" but has won Grand Slam titles on all surfaces. Dominic Thiem was widely regarded as a clay-court specialist but won his first Grand Slam title on a hard court last summer. The slowing down of most quicker playing surfaces – even at Wimbledon, where that change became apparent as long ago as 2002 when David Nalbandian reached the final – has meant that the better players now fancy their chances anywhere. The days of top players skipping certain Grand Slam tournaments because the surface did not suit them are long gone.
---
"I always think that clay-court tennis is like an ironing board, because it gives you the chance to iron out your technical weaknesses"
---
The French Open, of course, is where we see the greatest advantages of a clay-court education. Every men's singles champion this century at Roland Garros, from Gustavo Kuerten to Nadal, learned from an early age how to play on terre battue. Roger Federer also played regularly on clay as a boy, even if quicker surfaces eventually brought the best out of him.
Among female French Open champions the advantages of a clay-court upbringing might not be as clear-cut, but it is no coincidence that Simona Halep, the most consistently successful woman at Roland Garros in recent years, and Iga Swiatek, the current champion, both benefited from such an education.
I always think that clay-court tennis is like an ironing board, because it gives you the chance to iron out your technical weaknesses. Playing on clay gives you time to hit your shots. The ball bounces extremely high and comes at you from all directions, at different speeds, with different spins. You learn how to handle all those challenges and you develop the mental strength to keep hitting shot after shot until the point is won.
Players with big serves and hard, flat ground strokes will usually thrive on quicker surfaces as their shots zip through the court. On clay, however, your opponents will have more time to deal with those shots and your weapons will suddenly become much less potent. You will also face the challenge of having to deal with balls struck with heavy top spin which rear up off the surface. The whole experience will ask much more of you mentally than playing on a quicker surface, where the rallies can often be won with just one or two big shots.
---
"It remains possible to conquer Paris without all the advantages of a lifetime playing on clay"
---
On faster surfaces the ball can come at you so quickly that you just don't have the time to develop your technique. You can still win points playing like this, without the correct technique, but if you're not ironing out those flaws in your game they will very quickly be exposed when you step up to play at a higher level, particularly on clay.
When I look back on my own career, it's almost hard to believe how at one stage we used lightning-fast indoor wooden courts at Crystal Palace for our national training. Playing on a court like that made it so much harder to develop your technique.
Considering that I also won my national age group titles on grass, it was no surprise that going to Texas at 15 to be coached by Owen Davidson on green clay courts was a real eye-opener for me. American green clay is quicker than the red clay you find in most other parts of the world, but it is still slow compared with the surfaces I had been used to.
My game was suited to attacking with a big forehand whenever I could and hitting sliced backhands. On a clay court, however, that didn't work, because the ball just kept coming back. I had to learn how to construct points and not expect to hit big winners with every other shot.
I had technical faults on my backhand, but working on clay for up to six hours a day helped to iron them out. I reckon I made more progress during my time training in Texas than I did at any other stage of my career. My only reservation was that I might have benefited even more if I had been playing on red clay.
In many countries, particularly in continental Europe and South America, clay courts are the norm, but that's not the case in Britain, the United States and Australia. That's why I have every admiration for players like Andy Murray and Johanna Konta, who have worked so hard – and to such good effect – to improve their games on clay.
Konta took herself off to Spain to work with a really good technical and tactically astute coach in Esteban Carril. Look at how she transformed her game. Two years ago she reached the semi-finals at the French Open, having failed to win a main-draw match at Roland Garros in each of her four previous appearances there. It's good also to hear that another Briton, Francesca Jones, who has made such wonderful progress despite her physical challenges, has also learned her game in Spain from a young age.
Of course it remains possible to conquer Paris without all the advantages of a lifetime playing on clay. Maria Sharapova famously described herself as like "a cow on ice" in her early years on clay as she struggled with her movement on the surface, yet went on to win the French Open twice. Ashleigh Barty, whose lovely game style appears much better suited to grass and other quicker surfaces, must have surprised even herself when she conquered Roland Garros two summers ago.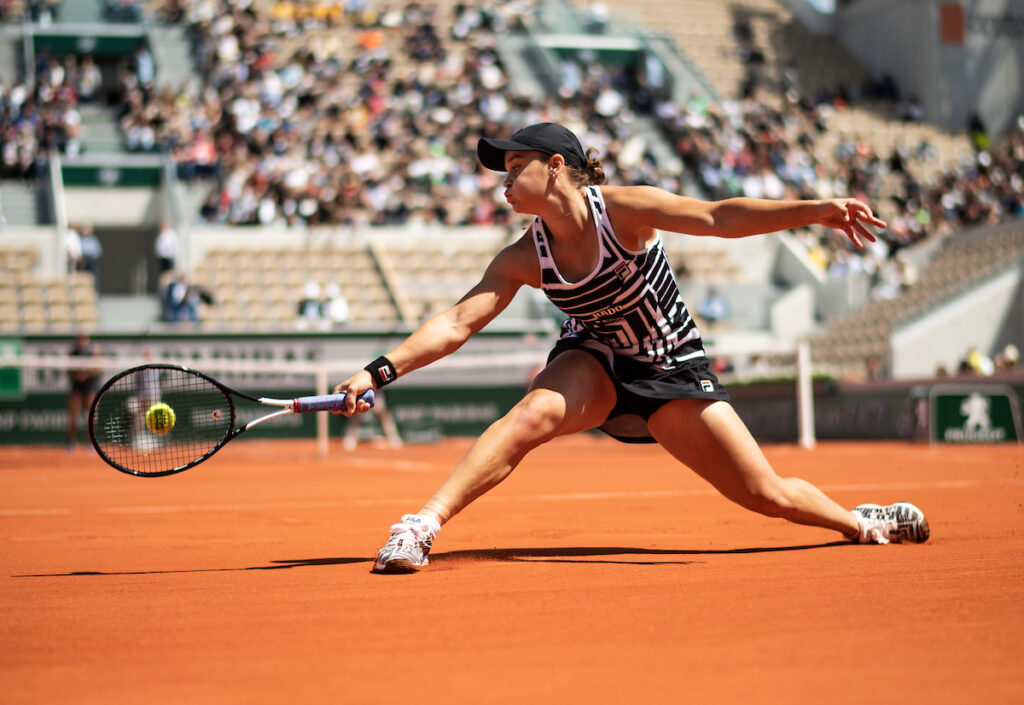 However, for most players who have not grown up on clay, playing against someone who has can be a humbling experience. I recall one such occasion when I was 20 years old. I was on holiday in Marbella, with tennis far from my mind, when I took a panicked phone call from Manolo Santana, who was running an exhibition tournament at a local hotel and was desperately looking for a replacement player because someone had pulled out.
Despite having had a late night the previous evening and having not picked up a racket for several days, I agreed to help out. My opponent was a 15-year-old Spanish girl. Hardly anybody else had heard of her, but she proceeded to play me off the court. Her ability to craft the points and hit stunning drop shots was amazing. Particularly as there were a number of Britons in the crowd, I found it a rather embarrassing experience.
Still, at least I had seen a vision of the future. My opponent? Arantxa Sanchez-Vicario, who went on to win the French Open three times.
For details of Annabel Croft's Holiday programme, visit  www.annabelcroftholidays.com or email [email protected]