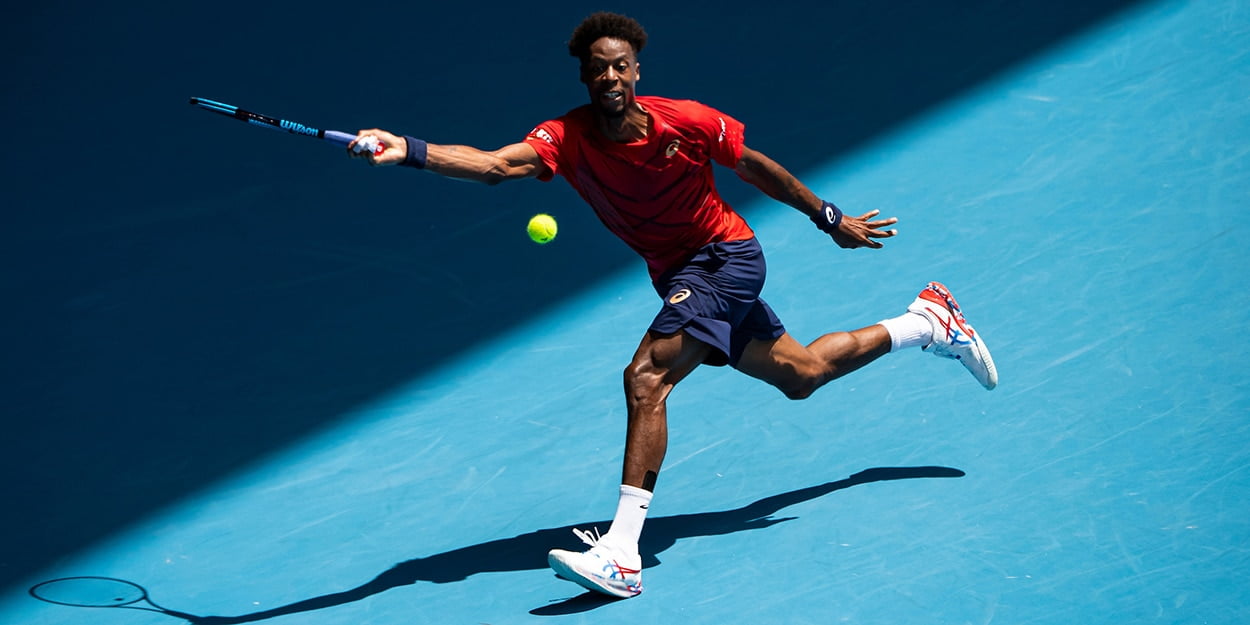 'The dream is still to win a Slam' – 33-year-old Gael Monfils says he still believes he can win a major
Gael Monfils says he believes he can still win a Grand Slam after continuing his brilliant career renaissance in Rotterdam.
The 33-year-old finished last season back in the top ten in the world, and his win in Rotterdam – after beating Felix Auger-Aliassime in Sunday's final – means he has won two titles in one season for the first time.
And he says that he hopes it's merely the start of his achievements this season.
"Before the season, I wanted to stay in the top 10, maybe try to reach fifth or sixth in the world," Gael Monfils said after the match.
"I want to try and reach the final in a Masters 1000 and try to win one. The dream is also to win a Slam, that's what I play and train for. Maybe one day I can do that.
"But I need to keep healthy, be 100 per cent and keep believing that I can make it."
Monfils entered new territory in his career with the Rotterdam title, with it being the first time he has successfully defended a crown.
"It's an amazing feeling to (defend a title) for the first time," added Monfils.
"I've never experienced that in my career. I feel grateful – and I'm happy I don't have to play next week. I can release the pressure."