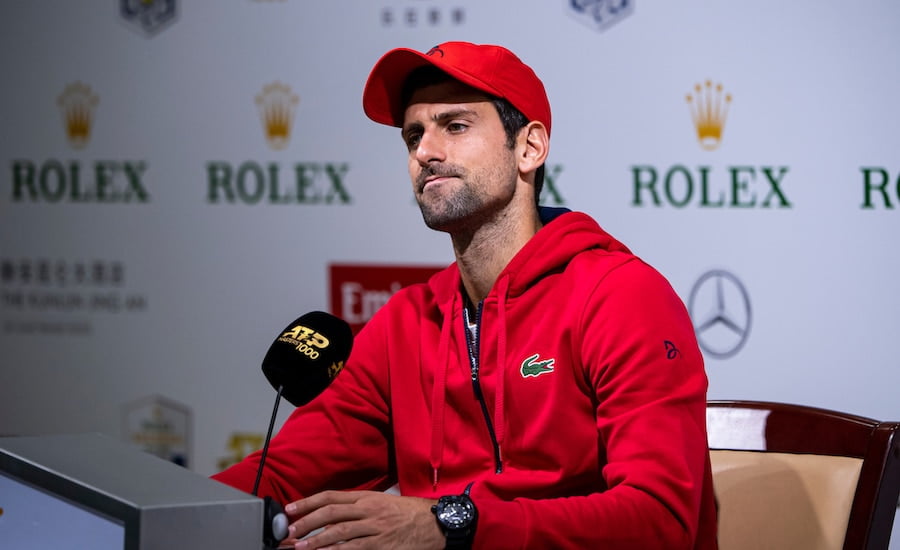 "The Davis Cup and ATP Cup cannot co-exist," says Novak Djokovic
Novak Djokovic has criticised the new format of the Davis Cup, claiming that he does not believe it can co-exist with the ATP Cup in the current schedule.
For the first time, the Davis Cup is being held as week-long finals at a single venue – Madrid – while a rival team event, the ATP Cup, launches in Australia in just two months.
That, according to Djokovic, is unsustainable, and he has suggested the two consider merging into one.
"Scheduling was always an issue for both the ATP Cup and Davis Cup," Djokovic told reporters in Madrid after his debut in this year's event.
"In my opinion the idea, if it could happen, was the merge between the two and I think it's still open for the future.
"Looking long-term, I personally don't think that the two events can co-exist six weeks apart. It's just a little bit too congested.
"The most ideal time of the year is after the US Open, probably at the end of September, that would be the best time to have this super cup, whatever, one cup, hopefully in the future."
Djokovic also echoed the views of many other observers, who believes the loss of the home/away ties has been detrimental to the previously-famed atomosphere of the event.
"This kind of format change had to create some kind of sacrifice and that was probably the biggest one, which I personally as well do miss, I miss playing at home for Serbia in the Davis Cup," Djokovic added.
"I think maybe the ideal format is somewhere in between. Maybe creating an elite, eight-team tournament and having maybe one week or two weeks earlier in the year where nations can play at home in the qualifications group for the elite eight."
Look ahead to the rest of the tennis year with our guides to every tournament on the ATP Tour and WTA Tour. Can't visit the tournaments you love? Read our guide on how to watch all the ATP Tour matches on TV. For more news, explore Tennishead magazine here or subscribe to our free email newsletter here.