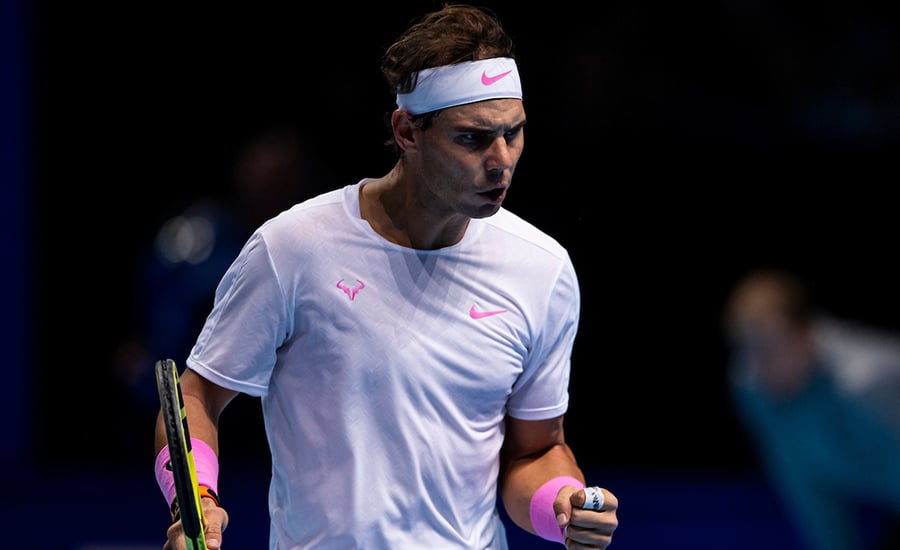 'The Australian Open has become a problem for Rafael Nadal,' says former Grand Slam winner
The biggest problem facing Rafael Nadal at the Australian Open will be the surface, says Mats Wilander. 
Nadal finished 2019 in some serious style, hauling himself to the year-end world number one ranking and winning his 19th Grand Slam title at the US Open.
However, he has often struggled in Australia, including last season when Novak Djokovic comprehensively beat him in the final, and he was also well-beaten by the Serbian in the final of the ATP Cup last week.
And that, says Eurosport tennis expert Wilander, is down to the the type and speed of the courts down under.
"I really think that the Australian Open has become a little bit of a problem for Rafa," adds Wilander. "The main reason why it is a small problem for Rafa is that the courts are playing very fast.
"I would say it is the fastest hard courts that they play on the whole year and I think for Rafa he has improved on every different surface, of course, he has, but when it comes to playing on a fast hard court to me it's his worst surface.
"Obviously indoors is not good either but fast hard court is not a great surface for him because everybody else, they enjoy playing against Nadal on a fast hard court.
"So if Novak is in decent form, I think he is by far the favourite to win the Australian Open because he knows how to, he's done it so many times. He knows if I can win the Australian Open I am going to have a great year, it's a good start of the year. "
Rafael Nadal is the top seed at the Australian Open, and will equal Roger Federer's record haul of 20 Grand Slam titles should he win it.
All courts and all matches from the Australian Open are live and exclusive on Eurosport and Eurosport Player.
Keep up to date with all the action at our tennis news section. Win amazing tennis prizes by entering our competitions. Learn more about your favourite players including Roger Federer, Rafa Nadal and Novak Djokovic. Check out the latest kit in our tennis gear reviews. Receive regular updates with our legendary newsletter or read in depth features with stunning photography in tennishead magazine. Can't visit the tournaments you love? Check out our guide on how to watch tennis on TV. Don't miss a thing with our Live Scores service. Follow tennishead on social media at Facebook, Twitter, Instagram & YouTube