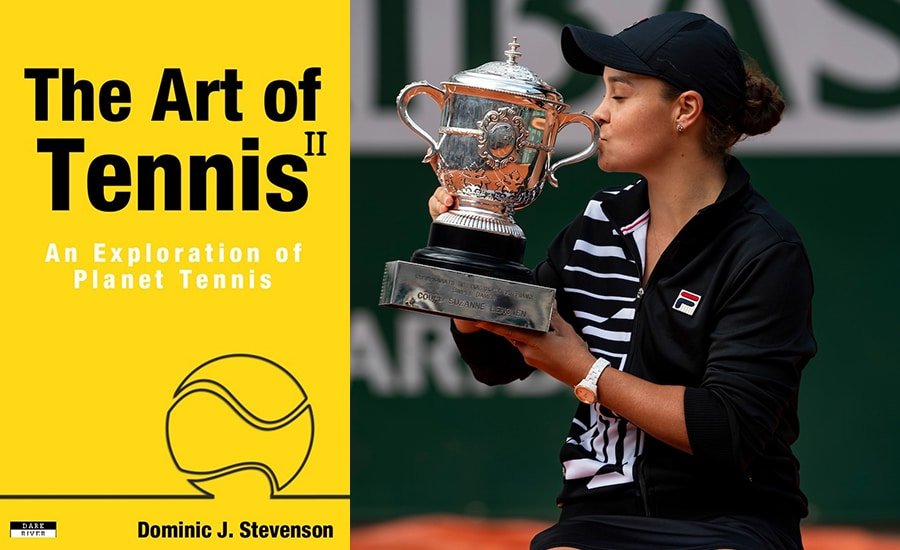 The Art of Tennis: 'Confidence without arrogance' is what makes Ashleigh Barty so special
In the latest of a series of extracts from his book The Art of Tennis II, Dominic Stevenson recalls his prophetic prediction about the Grand Slam credentials of Ashleigh Barty, and explains what makes her such a special player.
"Ashleigh Barty throws her name into the ring for the future majors," writes Dominic Stevenson in The Art of Tennis II after watching Barty win the Miami Open. "She completely outplays and out-thinks Karolína Plíšková in the ladies' final.
"Plíšková is a player who – in the bigger moments of her career and those key matches – seems to over-think things and precipitate her own downfall.
"Barty doesn't need on-court coaching on this occasion. She is a woman who knows what she is about, knows what she can do, how she can hurt her opponents, where she is headed.
"It's refreshing to see such confidence and yet not fear a step any closer to arrogance."
Stevenson also explains in the book exactly what it is about Barty that makes her so special, and what could keep her at the top for a very long time.
"Barty is one of the few players who is an utter delight to watch, no airs or graces to her game, her character, she clearly loves the sport and protects it with her performances, whilst being a passionate Aussie, and a concise and well-spoken interviewee.
"She serves effortlessly. She shows flair and finesse and utter focus."
The Art of Tennis II: An Exploration of Planet Tennis, by Dominic J. Stevenson, is a collection of soulful and reflective tennis writing, providing 120 tennis narratives that deliver passionate insights, magical on-court moments, and a fresh perspective on the sport – starting at Wimbledon 2018, and following the women's and men's tours over the next 12 months. You can buy it from publishers Bannion Kearny by clicking here.
Keep up to date with all the action at our tennis news section. Win amazing tennis prizes by entering our competitions. Learn more about your favourite players including Roger Federer, Rafa Nadal and Novak Djokovic. Check out the latest kit in our tennis gear reviews. Receive regular updates with our legendary newsletter or read in depth features with stunning photography in tennishead magazine. Can't visit the tournaments you love? Check out our guide on how to watch tennis on TV. Don't miss a thing with our Live Scores service. Follow tennishead on social media at Facebook, Twitter, Instagram & YouTube