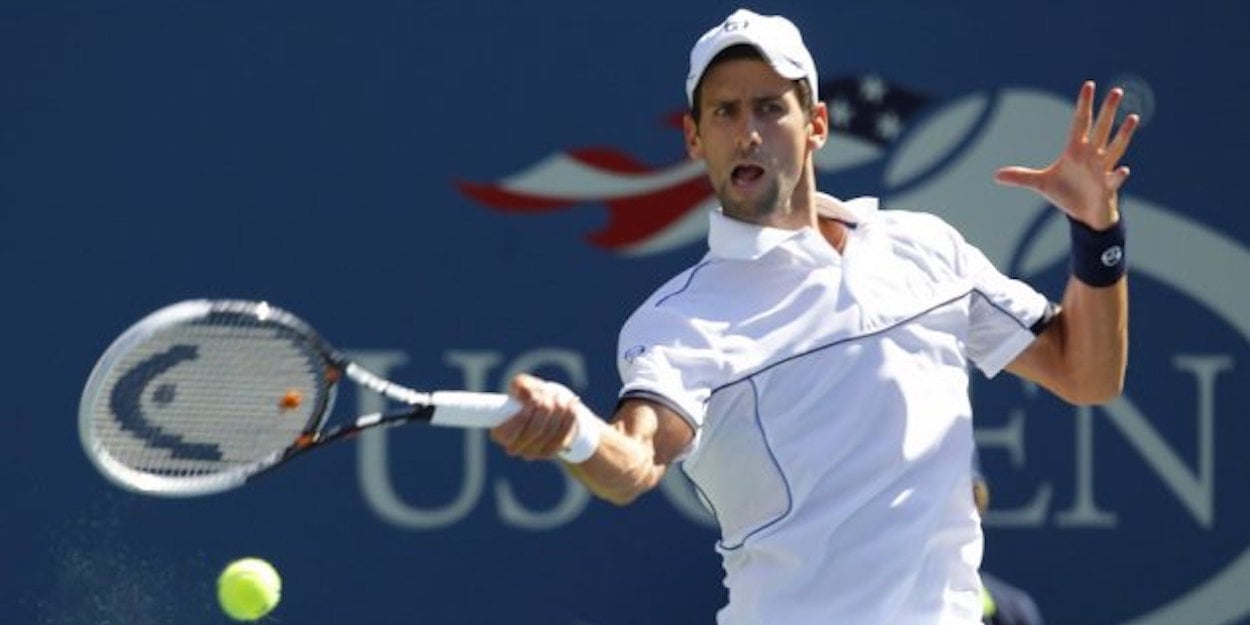 The 10 best U.S. Open men's matches this century: Djokovic vs Federer, semifinal, 2011
The U.S. Open has been the stage for some of the best men's singles matches ever seen, and with the dawn of a new decade, now seems like a good time to cast our gaze back and review the best encounters in recent memory.
Here tennishead relives a classic men's U.S. Open match from the 21st century.
Novak Djokovic vs Roger Federer, semifinal, 2011
For a second year running, Djokovic and Federer delivered the match of the men's tournament in the last four. The Serb's stature had certainly grown since their previous clash in New York: not only had he added a second Australian Open title to his trophy cabinet, but he'd relieved Rafael Nadal of the Wimbledon crown and become World No. 1. The elastic Serb had also compiled an incredible 41-match win streak between January and June, following up the Australian Open with wins in Dubai, Indian Wells, Miami, Belgrade, Madrid and Rome. The man who snapped his run in Paris? Federer.
Both men cruised into the semifinals at Flushing Meadows and the fans packed into Arthur Ashe were in for another treat. As had been the case a year earlier, Federer won a riveting first set featuring many punishing exchanges from the baseline, each player striking the ball with venom. After clinching the tie break on his fifth set point, Federer broke early in the second, his high serve percentage, whiplash forehand and beautiful backhand proving Djokovic's kryptonite. The top seed broke back in game six but Federer was soon in the driving seat again, breaking to love then confidently serving out for a two-set lead.
The Serb had been the Player of the Year up to then, but surely he couldn't win this now. He'd only overturned a two-set deficit once in his career – the same number of times Federer had squandered one.
In the next two sets, Djokovic's play belied the disappointment he must've felt at surrendering two close sets; breaking Federer's first service game and limiting the Swiss's opportunities on his own serve, he reeled off two sets while making just eight unforced errors as the mistakes sprung from Federer's strings. "It almost looks effortless now for Djokovic," observed commentator Barry Davies in the fourth.
And then to the decider, where the tension reached fever pitch and Federer regained possession of his frightening arsenal and ice-cold comportment – at least temporarily. When he broke to love to go 5-3 up, then raced to a 40-15 lead to seize two match points, it seemed all over. On the first, Djokovic blasted a return winner into open court before raising his hands to acknowledge the crowd. On the second, Federer miscued a routine forehand which clipped the net cord and spun into his own court; then was broken moments later. At 5-5, Djokovic sabotaged Federer's serve again following an exhausting 22-shot rally, concluding the exchange with a delightful cross-court forehand winner. And from there, momentum carried him to victory.
"I didn't hit the best serve," said a shellshocked Federer in the post-match press conference, recalling that first missed match point in the fifth. "But it's just the way he returns that. It's just not a guy who believes much any more in winning. To lose against someone like that, it's very disappointing, because you feel like he was mentally out of it already. Just gets the lucky shot at the end, and off you go."
Luck? Fate? Whatever the case may be, Djokovic had stunned Federer and immortalised his own fighting spirit with a 6-7, 4-6, 6-3, 6-2, 7-5 triumph.