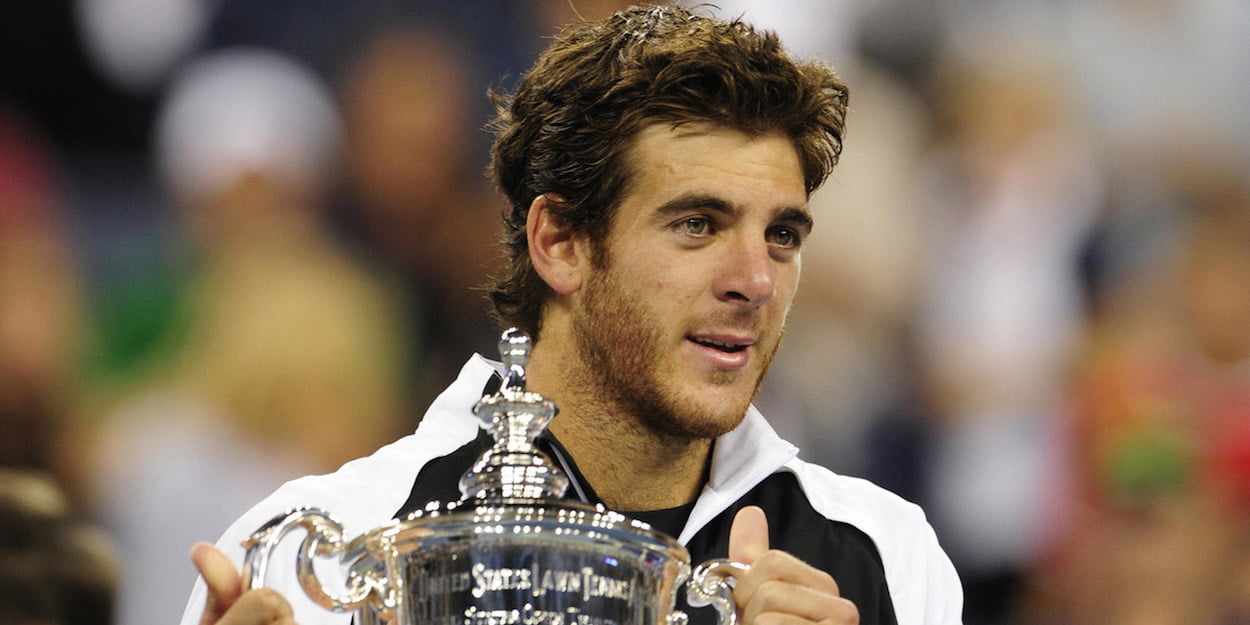 The 10 best U.S. Open men's matches this century: Del Potro vs Federer, final, 2009
The U.S. Open has been the stage for some of the best men's singles matches ever seen, and with the dawn of a new decade, now seems like a good time to cast our gaze back and review the best encounters in recent memory.
Here tennishead relives a classic men's U.S. Open match from the 21st century.
Juan Martin Del Potro vs Roger Federer, final, 2009
Walking on to court for the 2009 final, Roger Federer must've experienced a sense of déjà vu. Exactly a year earlier, he'd been in an uncannily similar situation, facing the prospect of repelling a youngster making his Grand Slam debut. On that occasion, he'd won his fifth straight U.S. Open in style by outplaying Andy Murray. This time, against powerful Argentine Juan Martin Del Potro, it was a different story.
Sixth seed Del Potro had been the tournament's revelation, flattening Rafael Nadal in the semifinal and playing with the conviction of a man awaiting his coronation. Though Federer had dropped sets to Robin Soderling and Lleyton Hewitt en route to the final, he'd hit top form by ousting Novak Djokovic in straight sets two days earlier. And that form translated to the early stages of this match, Federer ripping a forehand passing shot winner to break the 20-year-old's first service game. After taking the first set 6-3, Federer then opened up a 3-1 lead in the second as Del Potro's inexperience threatened to derail his Mission Improbable.
Somehow, the 6'6'' giant turned things around; with Federer serving for a two-set lead at 5-4, Del Potro smashed a sledgehammer forehand down the line at 30-30 – then repeated the feat on the next point to break back. The underdog then secured the tie break with a vicious inside-out forehand winner. Game on.
With his exaggerated physical dimensions and nuclear forehand, Del Potro was presenting Federer with a puzzle he'd never faced in New York. But it was the No.1 seed who won a drama-filled third set after recovering from a break down, his elegant shotmaking and court coverage proving the antidote to Del Potro's free-swinging style. Of course, the Argentine's back-to-back double faults at the end didn't help.
In the fourth and fifth sets, Juan Martin grew more comfortable on serve as Federer's own serve percentage fell. Perhaps the Swiss had flashbacks to Wimbledon '08, when another firebrand had denied him a sixth straight Wimbledon crown. Del Potro's blistering forehands bore fruit as he worked Federer's older legs and pinioned him to the back of the court, though each man had his chances in a testy set that DelPo eventually won 7-6.
In the fifth, the challenger was in cruise control, opening up his shoulders and driving the ball deep into Federer's side of the court. Despite some excellent defensive work from the defending champ, it was time for a new US Open king to be crowned as Del Potro stormed to a glorious 3-6, 7-6, 4-6, 7-6, 6-2 comeback victory.