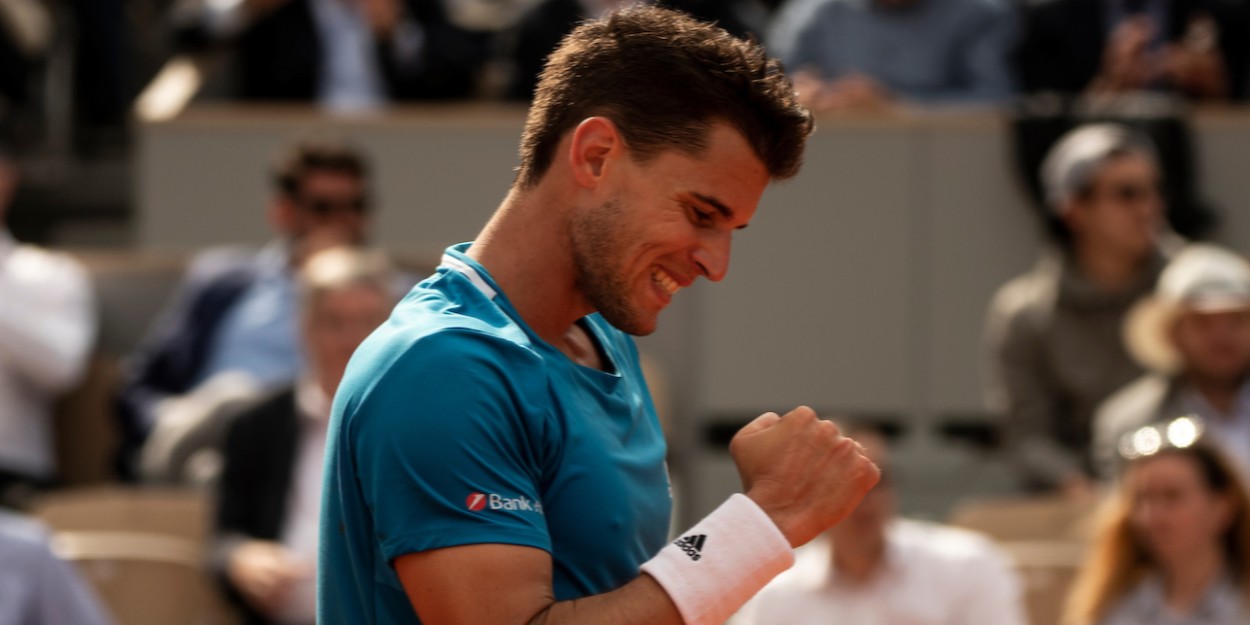 The 10 best French Open men's matches of the century: Thiem-Djokovic, semifinal, 2019
Knowledgeable tennis fans knew to get the popcorn out for Thiem vs Djokovic in the 2019 French Open semis. A month earlier, the World No. 1 had edged past the 25-year-old in Madrid, triumphing 7-6, 7-6. The year before, Thiem had beaten Novak in three in Monte-Carlo, and at Roland-Garros in 2017 he'd ousted the Serb in straight sets. Both were in fine form, with Thiem looking to go one better than in 2018 and Djokovic aiming to hold all four Slams simultaneously (again).
The four-and-a-quarter hour French Open semifinal started perfectly for fourth seed Thiem, who broke Djokovic's second service game and proceeded to dominate with his fearsome forehand, whiplash backhand and a first serve that landed in at an astonishing 88%. No wonder Djokovic couldn't bring up a break point. In the second, the top seed set his stall out early, smashing a forehand winner down the line at 1-0, a reminder that Thiem wouldn't have it all his own way. In windy conditions, Djokovic got the break he needed in the eighth game before sealing the set with a lovely pick up; a shot so good, Thiem didn't bother to swing his racquet.
At one set all, the match grew more intense as each man exhibited exhilarating shotmaking and athleticism. The pair struck almost 30 combined winners in the 70-minute third, which resumed on Saturday with Thiem leading 3-1; despite being broken back, the Austrian eventually converted his fourth set point to win 7-5. The fourth was more of the same, Djokovic breaking in the fifth game before Thiem returned the favour, only for the Serb to underline his resilience at the business end of the set.
Unlike two years earlier when Thiem had blitzed an out-of-sorts Djokovic in straight sets, capping the win with a 6-0 scoreline, this one was going the distance. Thiem got on the front foot early though, storming up 4-1 then earning match points when ahead 5-3. No stranger to saving match points in a Grand Slam, Djokovic simply kept his cool and let Thiem's nerves consume him, as the Austrian hit back-to-back unforced errors and soon surrendered the game. Credit to Thiem, he regrouped and launched a fresh assault on Djokovic's serve when leading 6-5. At 30-15, a beautiful forehand return winner into the ad court; at deuce, Djokovic slapped a forehand into the net; and on his third match point, Thiem hit a forehand screamer down the line. In triumphing 6-2, 3-6, 7-5, 5-7, 7-5, the clay-court wizz had ended Djokovic's run of 26 consecutive Grand Slam match wins and earned himself a second straight French Open final place.