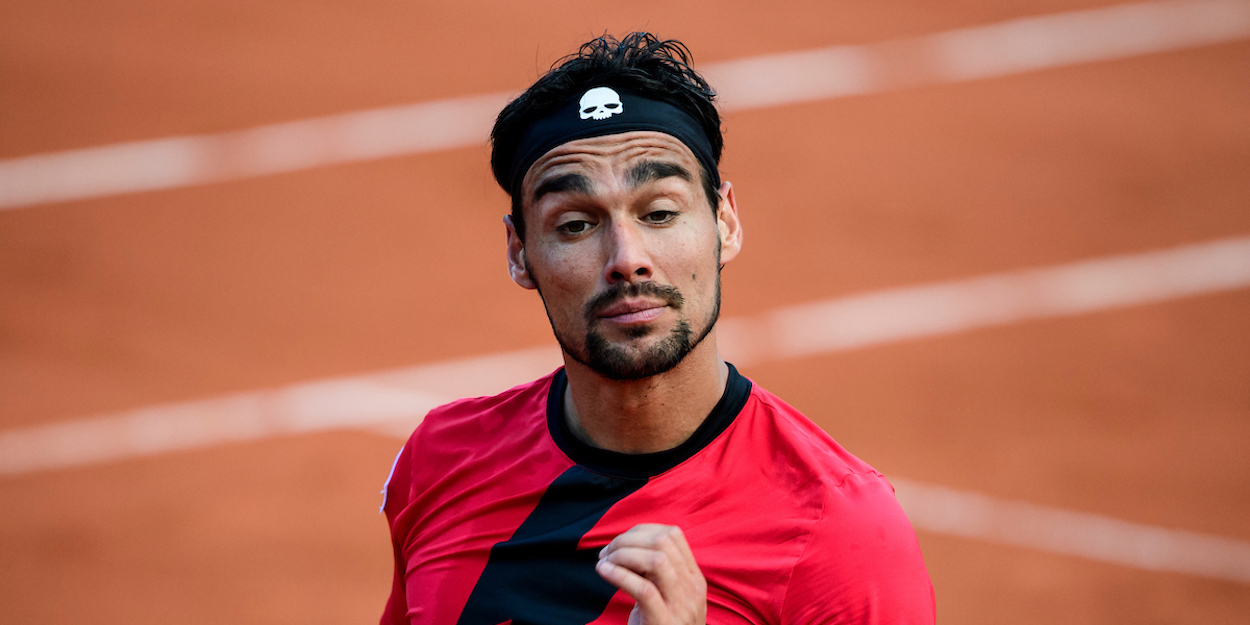 The 10 best French Open men's matches of the century: Fognini-Monfils, second round, 2010
At four hours and 16 minutes, the second-round French Open battle between 23-year-olds Fabio Fognini and Gael Monfils was the obvious standout of the 2010 event.
Spanning two days, the contest featured numerous athletic rallies, controversial umpiring decisions, saved match points, penalty points and an improbable comeback punctuated by a 16-game deciding set – it was sporting drama personified.
It had started out very differently though, with former French Open semifinalist Monfils dominating his Italian opponent to the satisfaction of the home crowd. A respected clay courter, Fognini was simply no match for the penetrating hitting and defensive agility of the No.13 seed in the early stages. Perhaps he was also tired from his exertions in the first round, when he'd clawed his way back from two-sets-to-one down to topple former Olympic champion Nicolás Massú. In any case, Fognini looked to be going home after falling two sets behind.
At the base of a mountain, the Italian – who had celebrated his 23rd birthday just a few days earlier – suddenly began to play without pressure. What did he have to fear, after all? The partisan crowd expected Monfils to make another run to the second week; Fabio was an unseeded maverick seeking to claim a scalp, barely inside the world's top 100. Somehow, he parlayed his nerve, speed and all-court game into a tight 7-5 third set; then, with Monfils visibly tiring, he built on the momentum to take the fourth via another lone break of serve.
The decider was a protracted baseline battle in fading light, the match eventually halted just before 10pm with the score locked at 5-5 and Monfils having just saved three match points. Moments earlier, Fognini had been docked a penalty point for protesting the match's continuation at 4-4. Nevertheless, the pair returned the following afternoon to resume what had been an exhilarating encounter. From being two sets down, to squandering a trio of match points, to losing in five sets would've been agony for the volatile youngster. But after another half hour of play, an improbable victory was his when, after an exhausting 11-stroke rally, Monfils slapped a forehand into the net. The final set alone had lasted almost 90 minutes, Fognini triumphing 2-6, 4-6, 7-5, 6-4, 9-7.