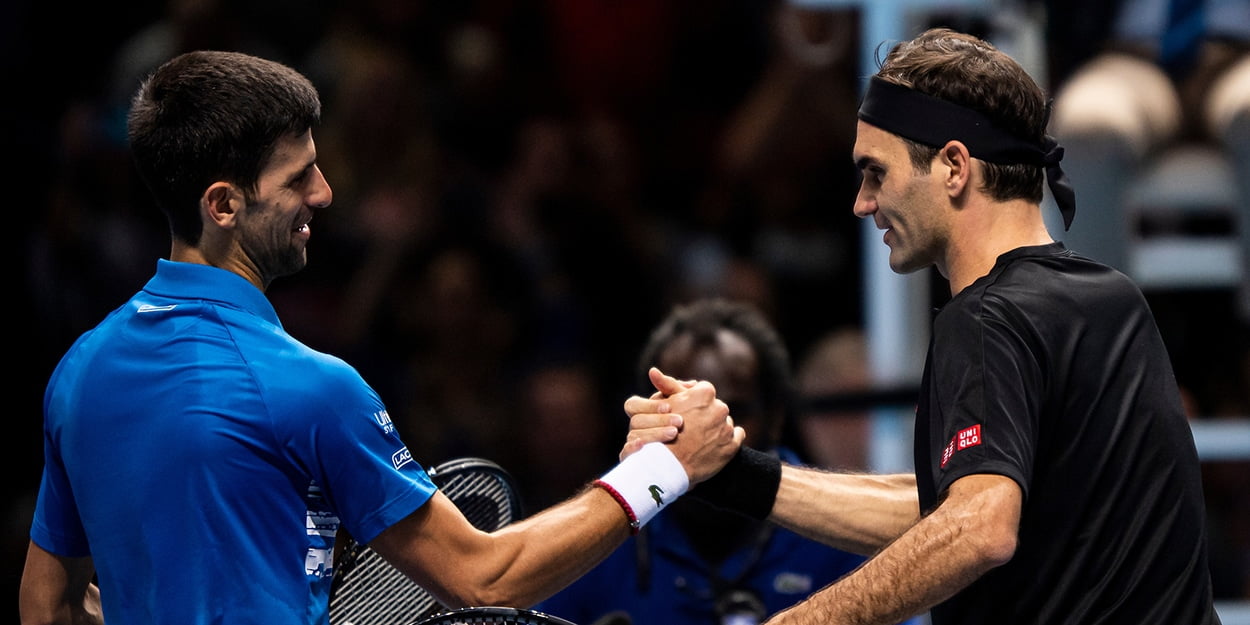 'That's the other big goal' – History-hungry Novak Djokovic targeting another big Roger Federer record
Novak Djokovic has warned Roger Federer that his Grand Slam record is not the only one he has his eyes on.
Djokivic is just three behind Federer there, and has made no secret of his desire to topple the Swiss star.
However, along with winning the Australian Open last week, Djokovic returned to number one in the world rankings for the 276th week.
That leaves him just 36 weeks shy of Federer's record of 310 weeks at the top – and the Serb wants to surpass that.
"Obviously at this stage of my career, Grand Slams are the ones I value the most," Djokovic said.
"They are the ones I prioritise. Before the season starts, I try to set my form, shape for these events where I can be at my prime.
"Of course there's a lot of history on the line. I do have professional goals.
"Grand slams are one of the main reasons why I am still competing and still playing a full season, trying to obviously get the historic number one.
Of the record weeks at number one, Novak Djokovic added: "That's the other big goal.
"I put myself in this position that is really good at the moment. I'm super happy with the way I started the season."
Beginning the season with a win in Australia is becoming commonplace for Djokovic, who now stands alone as the most dominant male player in the history of the Australian Open.
He's hoping that bodes well for what could be another special season.
"I've had that privilege to win this big tournament eight times.
"To start off the season with a Grand Slam win significantly boosts your confidence and your expectations are quite high for the rest of the season.
"But, whatever happens, this season is already successful."
Keep up to date with all the action at our tennis news section. Win amazing tennis prizes by entering our competitions. Learn more about your favourite players including Roger Federer, Rafa Nadal and Novak Djokovic. Check out the latest kit in our tennis gear reviews. Receive regular updates with our legendary newsletter or read in depth features with stunning photography in tennishead magazine. Can't visit the tournaments you love? Check out our guide on how to watch tennis on TV. Don't miss a thing with our Live Scores service. Follow tennishead on social media at Facebook, Twitter, Instagram & YouTube