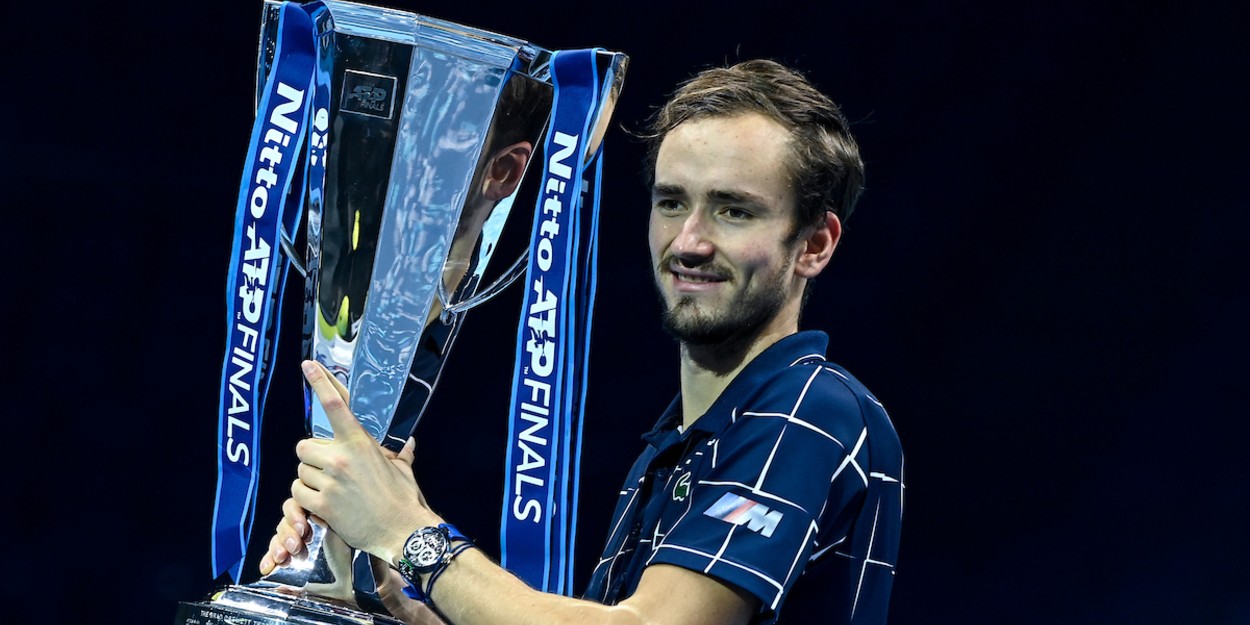 'That is going to be my thing', says Medvedev after ATP Finals win
World No. 4 Daniil Medvedev has explained the reason behind his lack of celebration following his victory over Dominic Thiem in the final of the ATP Finals yesterday.
The moments after match point at a tournament final normally pay witness to players falling to the ground in disbelief, yelling in delight in the direction of their team, or looking to the heavens in gratitude. Yet this young Russian reacted to the biggest victory of his career with a nonchalant shrug towards his box, an expressionless look of detachment as he walked to the net, followed by another minor shrug.
Asked about his reaction following the match, Medvedev answered, "That is going to be my thing".
"In tennis I think I probably am the first one, definitely in football I have seen players who do not celebrate. I decided during the US Open when I had tough time with the crowd." 
Medvedev is referring to being booed by the New York crowd at the US Open last year, to which he responded by sarcastically thanking them for making him play better. Over the course of that fortnight, however, he won over the typically rambunctious Manhattan crowd with an apology, a smile, and some outstanding tennis.
But the World No. 4 seems intent on sticking to his new resolution of an ice-cool exterior – even after major victories like yesterday's. "I don't celebrate my victories. That is my thing and I like it."