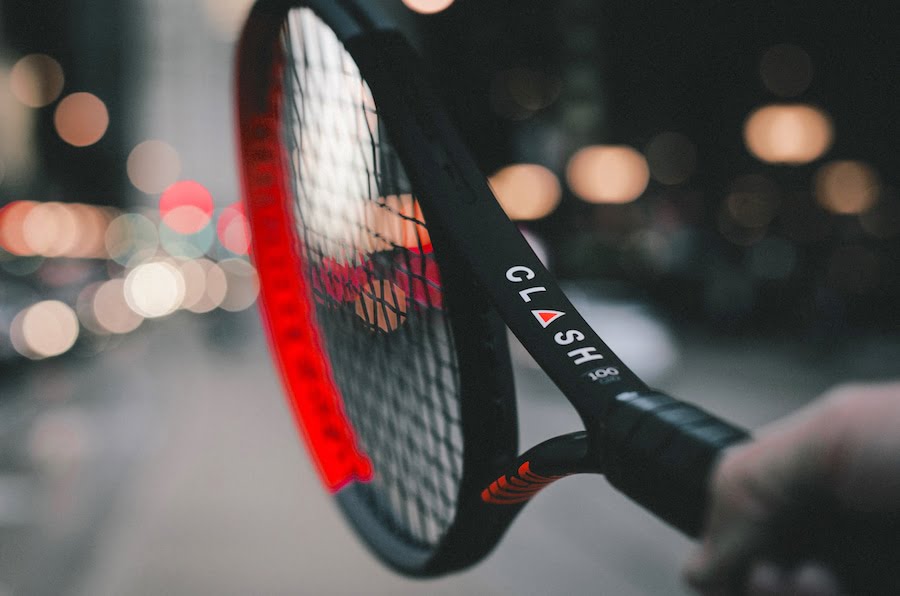 Tennishead racket reviews: Wilson Clash
When a new racket comes along that literally EVERYONE is talking about then Tennishead simply has to put it to the test. We review the brand new Wilson Clash…
On a cold but sunny day in January we joined our friends for a day of testing the new Wilson Clash in the beautiful surroundings of Millfield School in Somerset, England. Millfield is a school renowned for it's sports facilities and the high standards they set for their sports-mad students, which is why it was chosen as the venue to test one of the most exciting racket launches of recent years. We wanted to see the Clash given a thorough going over using some of the UK's best school players but we also wanted to hit some balls with the racket ourselves to see what all the hype was about. (A perk of the job!)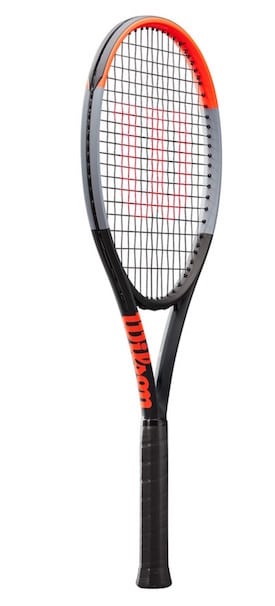 The Clash has taken 3 years to develop and is designed to appeal to a broad range of players. The modern tennis player demands power and control and this requirement is at the core of the technology used in the Clash. Wilson LABS are basically the tech geeks that develop all the materials and technology for Wilson rackets and for the Clash they have invented Free Flex. Free Flex allows the Clash frame to literally bend when you hit the ball. Carbon mapping allows you to swing freely with the confidence that you will still be able to control the ball on both horizontal and vertical swings. (In other words you can blast your groundstrokes & serve and the ball will still go in!). But Wilson didn't stop there as they realised that if you swing big then you need your racket to feel solid whilst you are in contact with the ball, so they've gone that one step further and created a second new technology called Stable Smart. This unique frame-geometry provides industry leading stability and power for the Clash.
---
Click here to buy tennis rackets, balls, clothes, strings and shoes with a 5% DISCOUNT on the lowest internet price PLUS a free string upgrade (worth £30) from our trusted retail partner All Things Tennis
---
The play test
In short, the Clash definitely delivers on all the hype.
We've played with every racket out there and this new Wilson racket really does feel different to the rest. After getting used to it, you realise that you really can swing big without compromising on control.
When hitting groundstrokes we found that the actual striking of the ball was improved thanks to the rackets ability to let us swing slow or fast and still generate the power we wanted. This means that as your game improves then the racket will come along for the ride. Some rackets are only right for a certain type of player but we really felt that the Clash is a racket that can work for all players and also continue to be right as your own games improves. Everyone wants to feel their game is developing and the Clash certainly will allow you to do that.
During our day of testing we asked all the different players at the test what they thought of the Clash and the most interesting feedback, from all involved, was that the Clash definitely felt different to all the other rackets they had played with. We had a full range of standards and build of players on the test, right from young, light, nimble girls up to the tall, muscular, large framed men. But they all agreed that the Clash added something to their game. That's a huge thumbs up to Wilson in our opinion.
Buy the Wilson Clash with an exclusive 5% tennishead discount
What do Wilson have to say about the their newest and biggest racket launch in years?
"The Clash is a true revolution in the racket space," said Hans-Martin Reh, General Manager, Wilson Racquet Sports. "It is born from the feedback of hundreds of tennis players throughout the world and thousands of hours of playtests. In creating this racket, we sought to push the limits of how a racket could move, feel, react on ball impact and, ultimately, make a player feel. Control and confidence are the top attributes players want from their racket, and the Clash delivers on both. It's a highly playable collection that represents the intersection of flexibility, stability, power, control and feel, hence the name Clash. It is unlike anything they have seen or felt from rackets before."
The specifications
As expected, you can get hold of the Clash in a variety of specifications to suit your game. There is a standard version called the Clash 100 and also a Clash Tour 100 version. The Tour version is basically a heavier version of the standard Clash offering an extra 15 grams of weight in the unstrung frame. Here's the full spec sheet:
| | | |
| --- | --- | --- |
| | Clash 100 | Clash 100 Tour |
| Headsize (CM²) | 645 | 645 |
| Headsize (IN²) | 100 | 100 |
| Unstrung Weight (OZ) | 10.4 | 10.9 |
| Unstrung Weight (G) | 295 | 310 |
| String Pattern | 16×19 | 16×19 |
| Grip Size | 0-4 | 0-4 |
The Clash at a glance
Power: ✓✓

Control: ✓✓✓

Player ability: Intermediate & Advanced

Price: High
Now watch what happened when the tennishead experts tested 8 of the best new advanced rackets on the market, including the Head Graphene 360 Radical MP, in our 2019 testing day (Big thanks to Jack from JackMansfieldVideography.com):
Buy the Wilson Clash with an exclusive 5% tennishead discount
Buy tennis rackets, balls, clothes, strings and shoes with a 5% DISCOUNT on the lowest internet price PLUS a free string upgrade (worth £30) from our trusted retail partner All Things Tennis