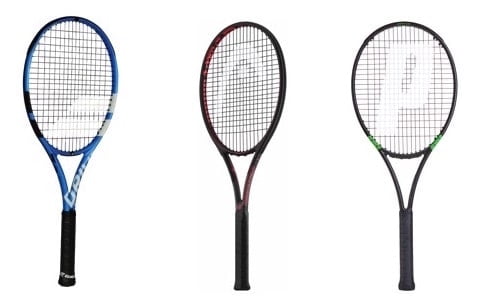 Tennishead tennis racket reviews: The 10 best rackets to improve your game & get more POWER!
Are you looking to play bigger this year and smash your opponent off the court? Of course you are which is why you've come to right place to choose a new tennis racket. We've done the hard work and reviewed all the rackets on the market. We've then narrowed it down to these Top 10 rackets to help improve your game.
The reality of a tennis racket that weighs 240–275g and have bigger heads and chunkier frames than other racket categories is that they will help inexperienced players generate power. They also suit a range of players who have a slower swing speed and prefer a lightweight racket.
Since tennis is a sport for life we put these rackets to the test with some older players who had plenty of experience and a good level of play as well as players comparatively new to the game. Here is what Rita, Wendy, Louise and Nick had to say about lighter weight rackets produced by 10 manufacturers.
---
Click here to buy tennis rackets, balls, clothes, strings and shoes with a 5% DISCOUNT on the lowest internet price PLUS a free string upgrade (worth £30) from our trusted retail partner All Things Tennis
---
Every tennis racket we've reviewed below is available to buy right now & delivered direct to your home for the best price possible from our favourite retailer here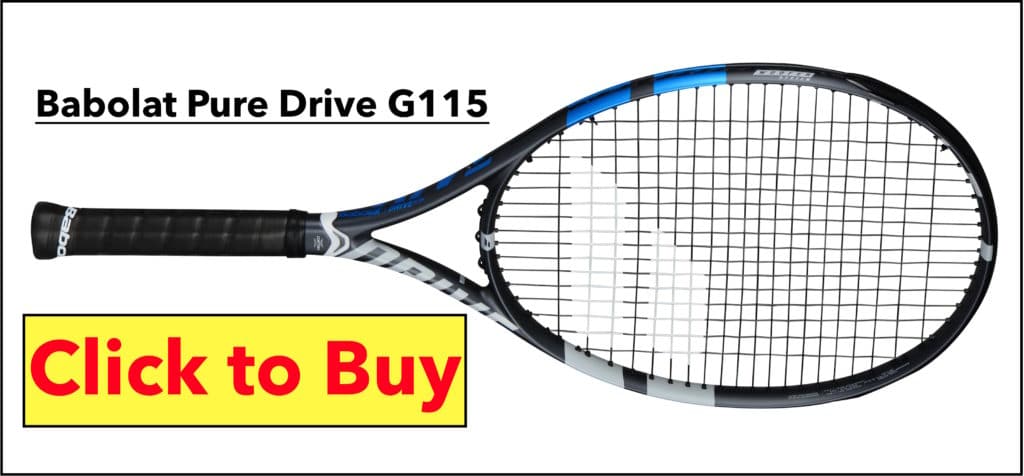 BABOLAT PURE DRIVE G115
Engineered in France, the blue and black frame appealed to our testers. Louise found it generated a lot of power on her groundstrokes, but found it difficult to serve with, as it was very light. At 240g the racket is one of the lightest in this category. Rita on the other hand found a good level of control and Nick agreed, saying his serve felt "very controlled". All our testers agreed it felt good when the ball was hit from the centre.
Now click here to buy the Babolat Pure Drive G115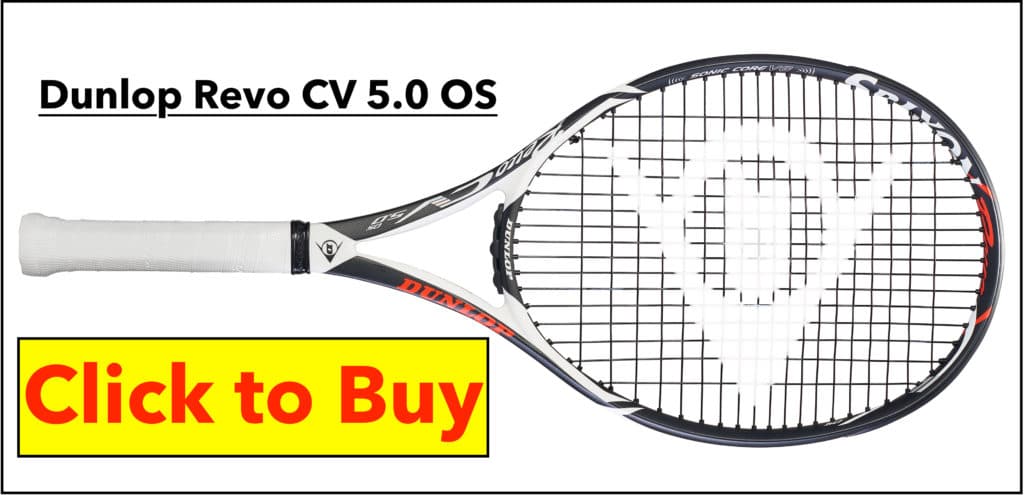 DUNLOP REVO CV5.0 OS
Our testers all liked the look of this racket. Most were surprised by the name "Srixon". Nick thought Srixon only made golf clubs but was aware of Dunlop. Wendy found the tennis racket good for volleys and liked the sticky grip and feel of the racket. Louise felt she got good power when standing mid-court but found it harder to generate power from the baseline. With its relatively small head size this racket takes a while to get used to after testing larger head sizes, but it is definitely one to try.
Now buy the Dunlop Revo CV 5.0 OS here

HEAD Radical PWR
All of the testers commented on the appealing design of this tennis racket with its bright colours. Rita and Wendy both liked the amount of power it generated, although Louise and Nick said it had less power than expected. Louise liked the control it gave her at the net. Wendy was very impressed with the power, control and feel and said it was probably her favourite of all the rackets she tested. Nick observed that it was quite long in the head and found it quite unforgiving.
Now buy the Head Radical PWR here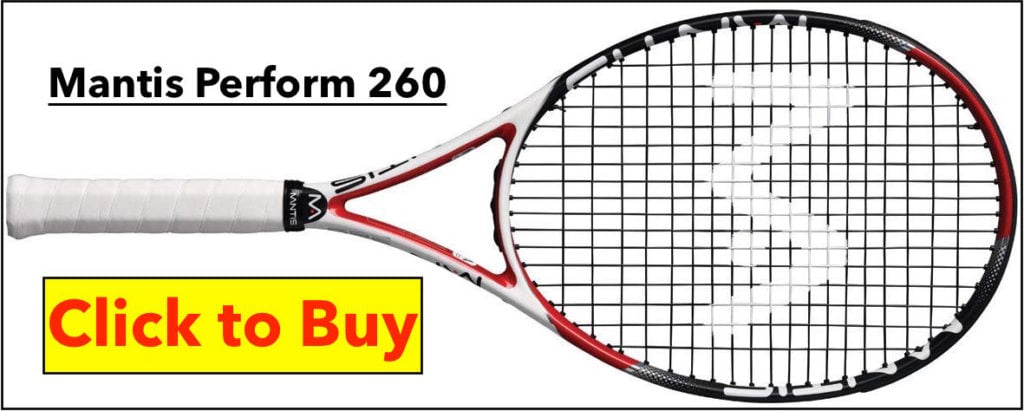 MANTIS PERFORM 260
None of our testers had heard of Mantis, but, having played with this tennis racket, Wendy was a fan. She said her strokes felt smooth and that it helped her with her serve. Nick said it made a great sound when he struck the ball, but for him it was a little bit heavy. Rita agreed about the weight, but also found it helped her with her serves. Nick and Louise found it easy to generate power, while Rita and Wendy found it harder to find power from the baseline.
Now buy the Mantis Perform 260 here

PACIFIC NEXUS 102
This smart looking black racket contains basalt fibres, which, the manufacturer says, combined with graphite, gives good performance. Nick's experience reflected this. He said he found the control surprisingly good for such a "big powerful racket". Rita enjoyed volleying with it, because she found she had plenty of control. All of the testers said the racket felt a bit stiff, but Nick clarified this saying "not in a bad way." In the main the German design and engineering appealed to our testers.
Now buy the Pacific Nexus 102 here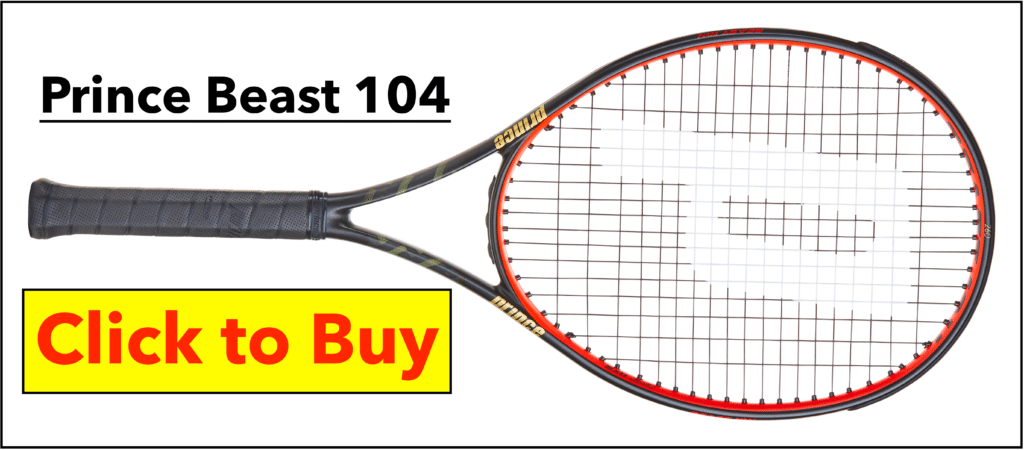 PRINCE BEAST 104
Nick said the name "Beast" was shocking. Louise said she liked the feel of the racket, which she found inconsistent with the name. Wendy and Louise liked the look of the racket and Wendy thought it was a good all-round, well-balanced racket. Rita said for her it felt a bit heavy. Louise felt she got good power from the racket and good control, even if she was late to the ball. The manufacturer says the racket is suitable for moderate to full strokes. It comes with a soft black and green carry case.
Now buy the Prince Beast 104 here

TECNIFIBRE T-FLASH 255 PS
A smart looking offering from the French manufacturer which appealed to all of the testers. Nick said it felt better the quicker he swung at the shot. Wendy felt it offered good control and helped her to be consistent in her game. Nick felt his forehands were very controlled and Louise liked it, but wanted something a bit heavier. Overall the T-Flash got a very positive response from all of our testers.
Now buy the Tecnifibre T-Flash 255 PS here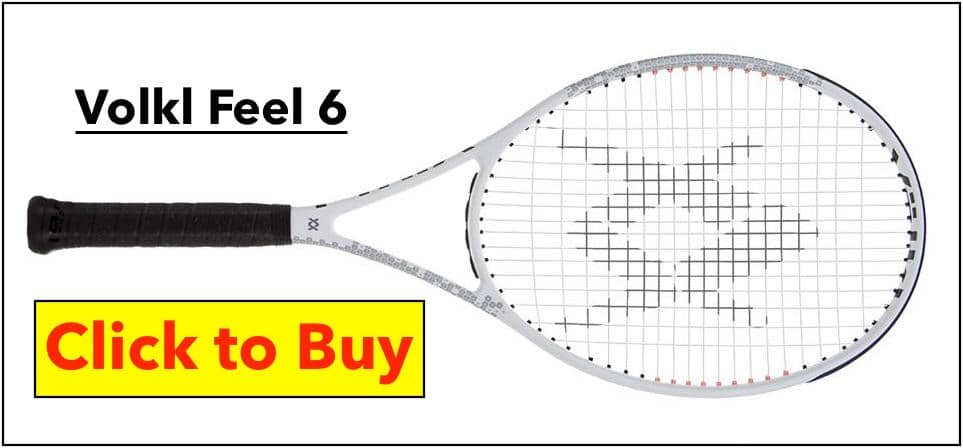 VOLKL FEEL 6
With its white frame, this racket stood out from the rest in the test and the matt finish was noted. Louise found the racket easy to serve with and great for hitting groundstrokes. Both she and Rita liked the weight of the racket. Nick felt he needed to swing quite fast to generate any power but generated good spin on his serves. Volkl is one of the smaller brands on the tennis racket market. Rita associated it with skis, but with its modest 100sq in head it appealed to our testers.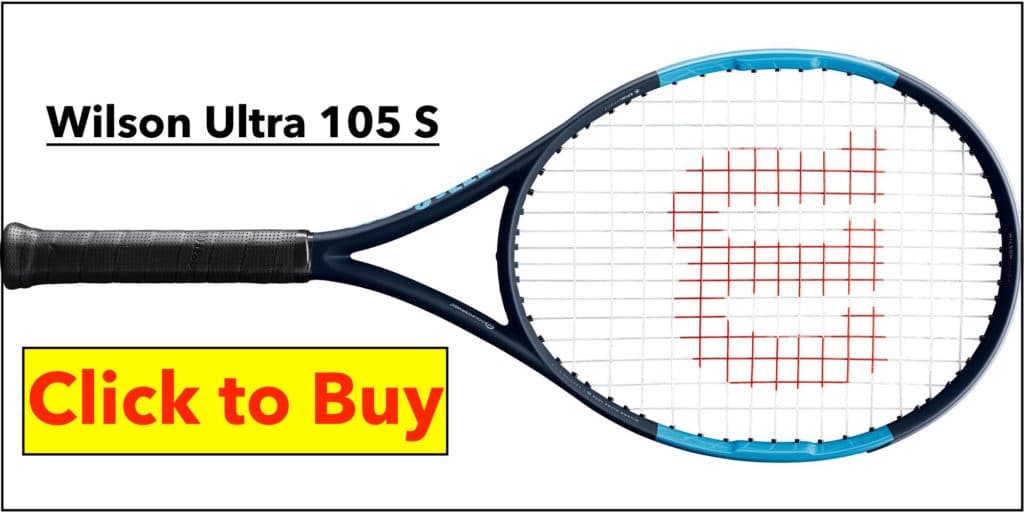 WILSON Ultra 105S
This Ultra 105S comes with Wilson's 16 x 15 spin-effect string pattern, which the manufacturer says is a proven technology for adding more spin with less effort. Both Rita and Wendy found the racket offered good control and Wendy liked its balance. Rita said it was very comfortable to play with and thought she was able to generate a reasonable amount of power. None of the testers were surprised by the racket: the expectation was that a Wilson racket would be good.
Now buy the Wilson Ultra 105 S here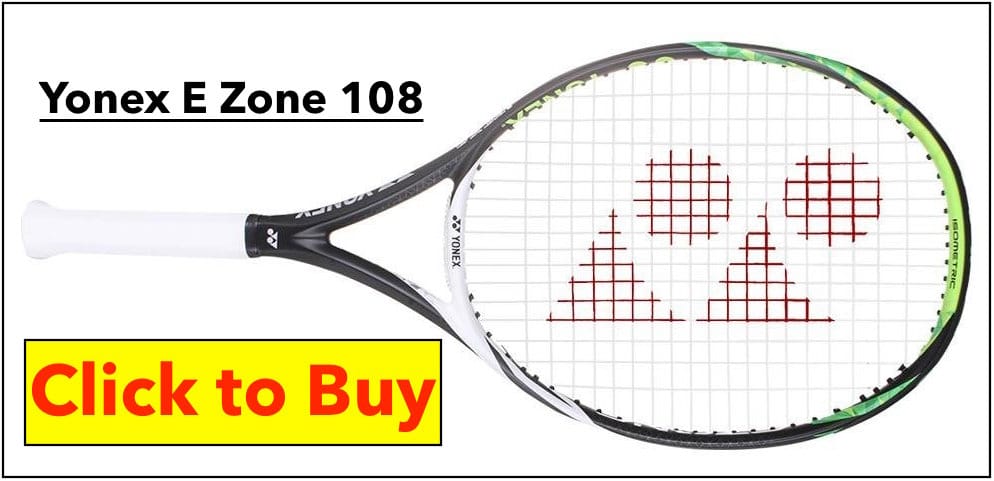 YONEX E-zone 108
The black and green frame appealed to our testers as much as the comfortable feel they had when playing with it. The characteristic Yonex isometric frame was noted. Yonex say this has the largest isometric sweet spot. In terms of playablity Rita said it gave her good power with her strokes and also good control, particularly at the net. Wendy felt the racket actually helped her volleys and Rita said overall the racket appealed to her and she would consider it as a potential racket to buy.
Now buy the Yonex E Zone 108 here
Click here to buy tennis rackets, balls, clothes, strings and shoes with a 5% DISCOUNT on the lowest internet price PLUS a free string upgrade (worth £30) from our trusted retail partner All Things Tennis