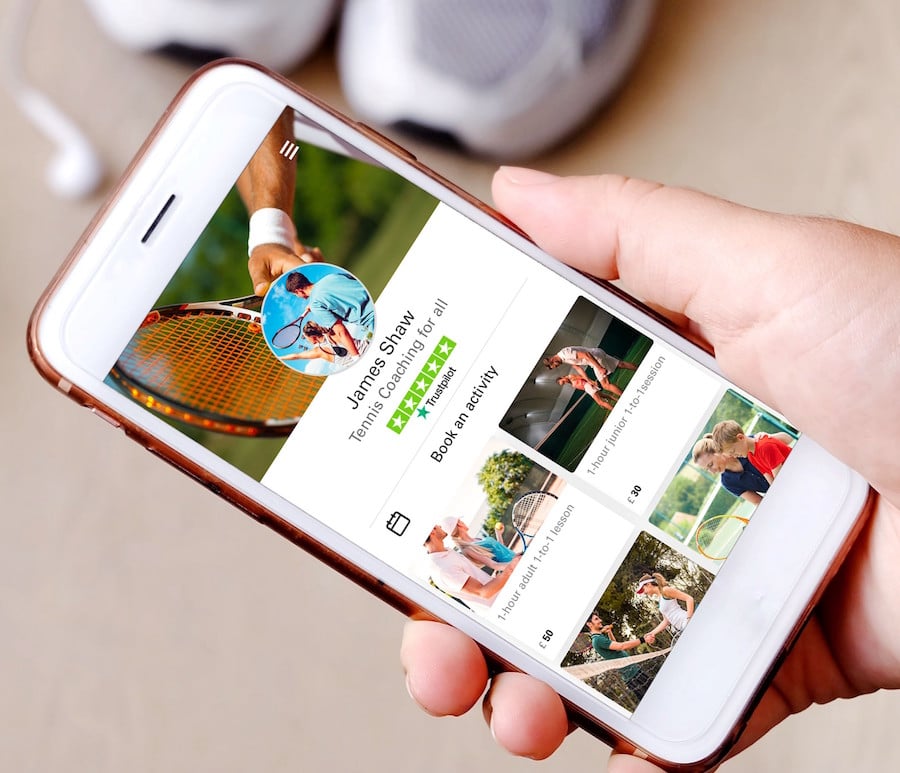 tennishead product review: fibodo – The booking management platform for tennis coaches
The life of a tennis coach is not an easy one. Yes, you get to wear shorts to go to work and, yes, you get paid for playing a sport that most people have to pay to play, but that is only the tip of the iceberg.
The tennis coach has to be the master of many trades, most of them being trades that no tennis coach ever thought to train for, much less master. Being good at teaching technique and tactics is the fun part; having to learn how to run your own business, be your own publicist and secretary, keep up with your bookings and payments – that is the time-consuming grind of the job.
Recent research from the fitness industry showed coaches sacrifice over £8,000 per year by spending 15.2 hours every month on their admin. We wanted to review a piece of tech that aims to significantly cut the amount of time coaches spend running their business.
Coaches lives made easier
The booking management platform fibodo is a winner of the Tennis Industry Association Innovation Award. They say that the tech, which coaches access via a website or app, makes it easier for coaches to manage their businesses, reducing the time they spend on admin and giving them the tools they need to get more clients.
By using fibodo, it's clear how the platform takes care of all coaches' off-court work, enabling the coach to spend more time on coaching. No more hours spent returning client phone calls or emails, chasing after clients who turned up but didn't pay or paid but didn't turn up. It was clear that fibodo removes all this hassle in one go.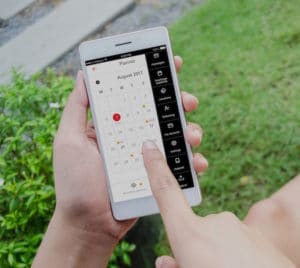 Customise
fibodo told us that the platform is easy to use and is suitable for even the least technologically minded coach. When we tested it, we were able to create a profile and have bookable lessons available to clients in about 25 minutes.
We customised web pages and an app with our name, images, logos, availability, fees, special offers, junior lessons, advanced classes so our clients get a seamless booking experience.
The tech can also be integrated with the coach's existing website and social media channels which makes it easier for their network to book them. And reaching more people means getting more clients. That takes care of much of the publicity for your business.
Operate
When the coaches' profile is online, clients were able to book and pay for their lesson easily and securely. The time-consuming and awkward business of taking payments before or after the session were also eliminated. Meanwhile, any cancellations, and all the credit card admin that that can entail was also handled by fibodo.
Being online, the coach is able to access fibodo (and run their business) at any time of the day or night, which makes last-minute bookings or cancellations so much simpler. It's clear how fibodo improves the coach's work/life balance, especially when they explained that most bookings on the platform take place outside of normal work hours.
When each booking is made, clients automatically received emails to confirm and then remind them about their booking. This created a professional, smooth experience for every booking, without the coach lifting a finger. Meanwhile, the coach receives push notifications through their app so they immediately know when bookings and cancellations come through.
Coaches can easily promote any last-minute availability through their social channels. Clients then see the availability on Facebook, Twitter, etc. click a link and book.
It was easy to see how coaches can run their business by spending just 1 hour per month on a computer, and then manage day-to-day activities with their fibodo phone app.
Grow
Research shows that 82% of clients say that reviews have convinced them to make a booking which is, obviously, good for business. It was good to see that clients can give their coach a Trustpilot rating and review which, in turn, boosts bookings and the coach's Google rating.
fibodo told us they have created a new app, "myTennisCoach", which will be available from 1st October. Coaches who use fibodo have their profile and availability added to the myTennisCoach app, which gives their clients maximum convenience to book in 3 clicks, whenever and wherever.
For coaches, subscriptions are only £9.99 or £29.99 per month so, considering the time and hassle that fibodo saves them, we feel it's a good investment.