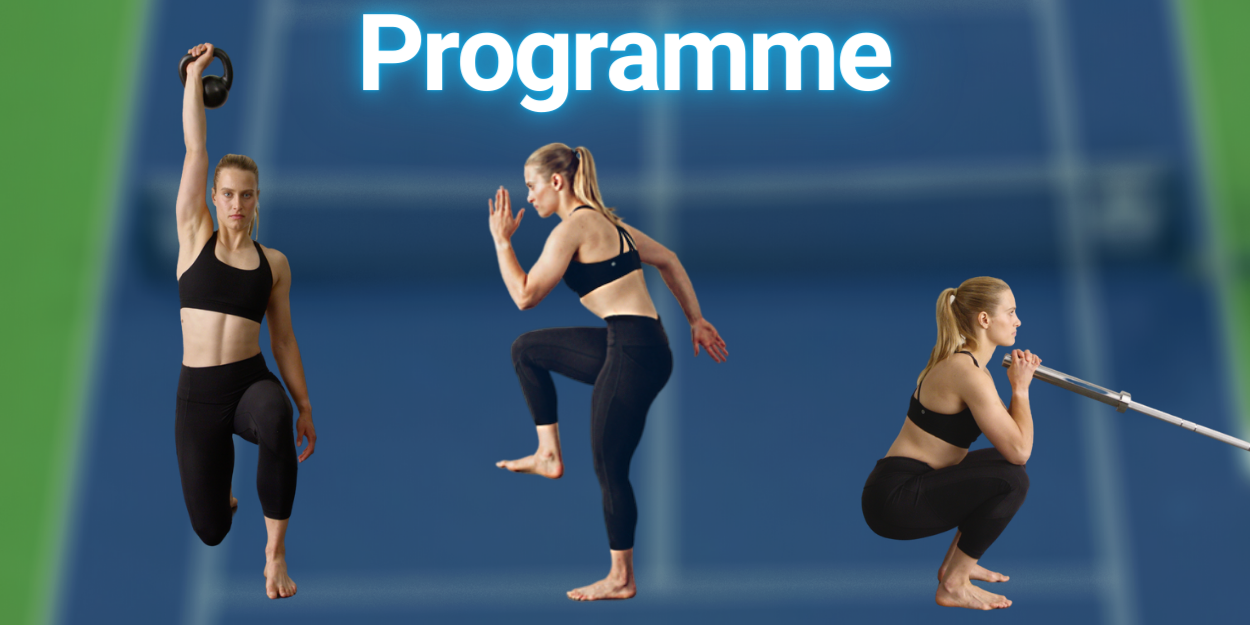 Renew your Tennishead CLUB membership and build your tennis strength with Programme
We'll give you instant access to this personalised training programme that builds tennis strength
Programme is a personalised app-based strength & conditioning tool that helps you create habits that respect the body and achieve life-long results.
Programme creates each session from the ground up, by selecting specific exercises, weights, reps, session structures and progressions, based on an understanding of your body's needs. By examining their roles  as personal trainers they've developed an algorithm that learns from your past sessions, available equipment and changing lifestyle.This allows Programme to reach a new level of granularity and personalisation not seen in the fitness market until now
For example, try following their guide to the 8 best core exercises for tennis players
Tennishead CLUB members receive a voucher code that allows 1 year of access to the full Programme app. By learning from your training experience, past workouts and available equipment, Programme builds your most optimal workout plan that adapts to your progress.