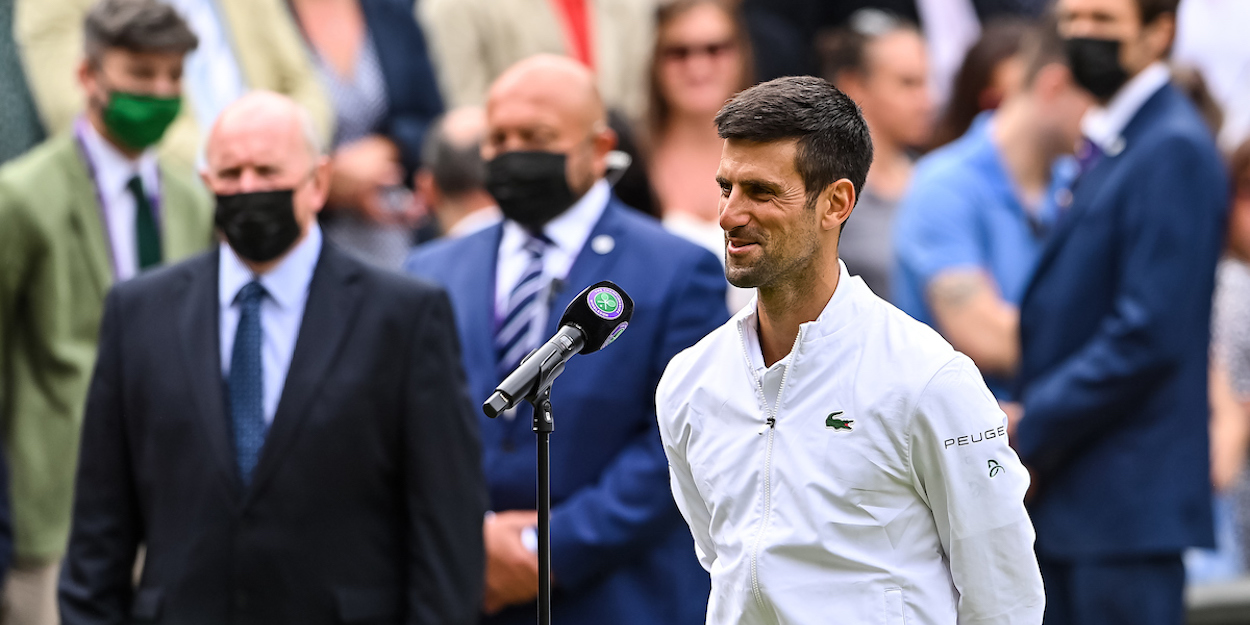 'Tennis in good hands with the next generation,' says Novak Djokovic
World No 1 Novak Djokovic hopes the next generation of tennis stars will follow in the footsteps of the 'Big Three' off the court. 
The 19-time Grand Slam champion wants the upcoming stars to become involved in the politics of tennis, like the Serbian, Roger Federer and Rafael Nadal.
Federer and Nadal currently sit on the ATP player council whilst Djokovic, who was president of the ATP player's council between 2016 and 2020, formed a separate player's union last year called the Professional Tennis Players Association (PTPA).
"I hope that us three and our generation can inspire other tennis players on and off the court," Djokovic said during a Wimbledon press conference.
"We three have been in the player council: Federer and Nadal still are, I was there for 10 years.
"This shows our desire to engage on some issues that are not only about hitting the tennis ball, but about other things that are part of our ecosystem off the court as well.
"It's something I'd like to see from the younger generation of future leaders of men's tennis."
The World No 1 singled out a few of the younger players he thinks will continue the legacy of the 'Big Three' on and off the court.
"Zverev shows that (to care for the sport outside of the court as well) and Medvedev also. Tsitsipas is also a very smart guy, very interesting and versatile.
"I think tennis is in good hands when it comes to the next generation."