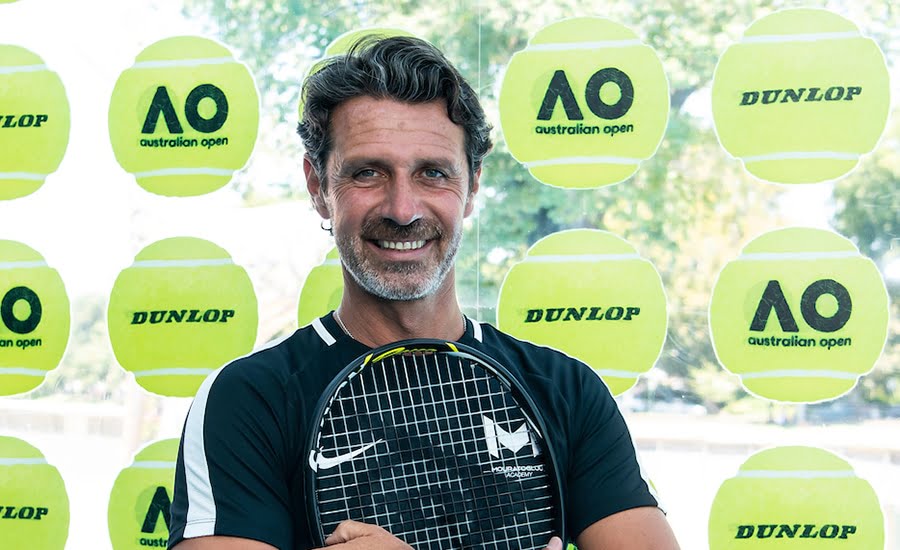 Tennis fans in for a treat as Patrick Mouratoglou and Eurosport announce all-access documentary
Eurosport will kick-off their Australian Open coverage by screening a behind-the-scenes documentary following tennis super-coach Patrick Mouratoglou.
Mouratoglou, who coaches Serena Williams and runs an academy in his own name that boasts the likes of Stefanos Tsitsipas and Coco Gauff as products, allowed exclusive access throughout the 2019 season. Mouratoglou is also a regular contributor to tennishead magazine where he uses his exclusive column to open up debate on some of the most controversial topics in tennis.
And now, tennis fans can gain a peek into that world thanks to a 30-minute documentary, entitled Insider: Patrick Mouratoglou.
"I was keen to give fans a rare insight into what it is like to work in a high performance environment and I am delighted to be able to share my story with millions of sports fans across Europe on Eurosport," Mouratoglou said.
"I am fortunate enough to work in an industry I love, working alongside some of the biggest names in tennis.
I hope this documentary gives fans an idea of what goes on behind-the-scenes in my life, whether that be working with some the top players in the world right through to my academy."
I hope this documentary gives fans an idea of what goes on behind the scenes in my life whether that be working with some of the best players in the world right through to @MouratoglouAcad https://t.co/mvSVIztztf

— Patrick Mouratoglou (@pmouratoglou) January 14, 2020
The documentary forms part of an extensive commitment to tennis made by Eurosport, who have promised to push the boundaries even further in 2020.
"As the tennis season ramps up on Eurosport, we're excited to bring fans the first Grand Slam of the year in the most comprehensive way possible, " Andrew Georgiou, President Eurosport & Global Sport Rights, added.
"Every moment, every player, every court and every match will be available live and on demand on the Eurosport Player, all supported by our in-depth analysis from the greatest experts in the game.
"It was a blockbuster year for tennis at Eurosport in 2019 as fan viewing and engagement on Eurosport platforms grew exponentially, particularly on digital where we enjoyed double-digit streaming growth during Roland-Garros and the US Open.
"For 2020, we continue to invest in the sport and extend our tennis offering, including expanding Eurosport's year-round coverage of the ATP Tour to multiple countries in Europe.
"It promises to be another historic and record-breaking year for tennis and we can't wait to take fans on every step of the journey."
Eurosport have also confirmed they will screen the Rally for Relief Charity match, which will feature the likes of Roger Federer, Rafael Nadal, and Serena Williams.
Keep up to date with all the action at our tennis news section. Win amazing tennis prizes by entering our competitions. Learn more about your favourite players including Roger Federer, Rafa Nadal and Novak Djokovic. Check out the latest kit in our tennis gear reviews. Receive regular updates with our legendary newsletter or read in depth features with stunning photography in tennishead magazine. Can't visit the tournaments you love? Check out our guide on how to watch tennis on TV. Don't miss a thing with our Live Scores service. Follow tennishead on social media at Facebook, Twitter, Instagram & YouTube