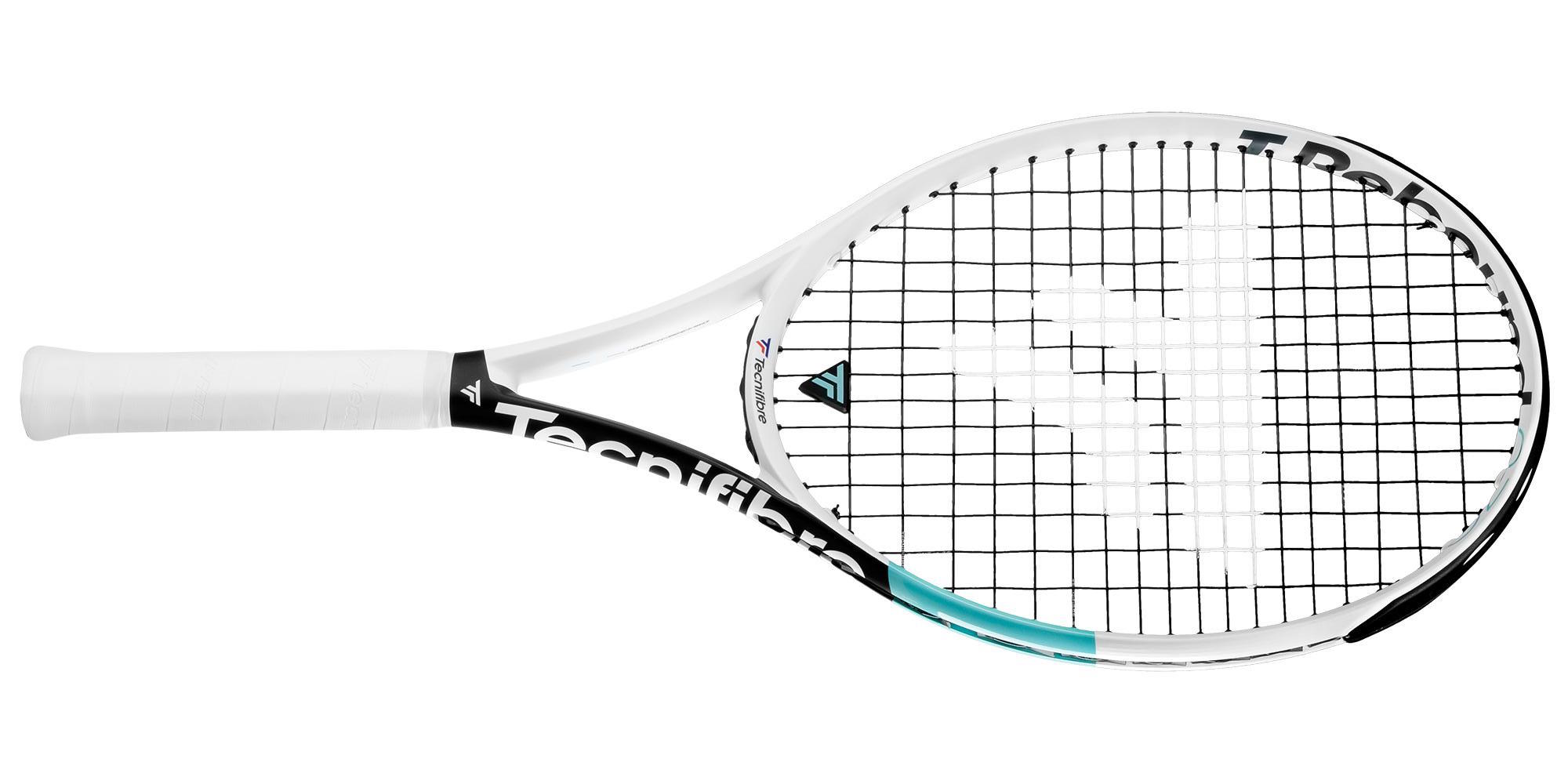 Tecnifibre T-Rebound Tempo buyers guide
Targeting the regular club player that seeks a racket which brings both power and spin, the Tecnifibre T-Rebound weighs in at a very light 270 grams. At the forefront of this racket is industry leading racket technology which enables stability as well as accuracy.
According to the manufacturers of this racket, Tecnifibre, "43% of tennis players are women" providing a reasoning for targeting this racket towards the female player. To add to this, the 14/18 string pattern allows for a combination of both power and spin, suited to the explosive player who enjoys playing with an aggressive game style.
Background:
Tecnifibre are a very popular racket brand within the tennis world, through world renowned players such as current French Open champion Iga Swiatek who plays with the T Rebound 298 range. The Pole has stated "I really like my racket, its specifications are perfect for my game. I also love its design, and I'm especially proud to get my signature on it. My T-Rebound298 brings me a lot of confidence". The manufacturer has a long history within tennis as well as other racket sports, such as squash as well as the new emerging sport Padel. The T-Rebound range has only been around for a short time, but has already impressed a range of female pro players.
Technology:
This racket utilises many different technologies in order to maximise the performance of the T-Rebound Tempo. For example, the Dual Shape geometry allows different thickness to be deployed throughout the frame for optimized feel and response. This also allows for added flexibility as well as additional bending angles, suiting someone with a modern swing style. This shows that the manufacturers are trying to target a player who enjoys playing with freedom around the court as well as stability and feel.`
Specifications:
R.R.P = £84.00/3120
Head Size = 100 sq in
Weight = 270g
String Pattern = 14/18
Overall:
This racket adds to Tecnifibre's growing array of racket ranges from the T-Fight as used by world number 2 Danil Medvedev. The manufacturer is clearly targeting a regular club player who plays at an intermediate level but is wanting that consistent power as well as spin across all their shots.
Buy this racket:
Head over to our favourite online specialist tennis retailer All Thing Tennis and you'll receive a superb 5% discount when using coupon code: TENNISHEAD5 at the checkout