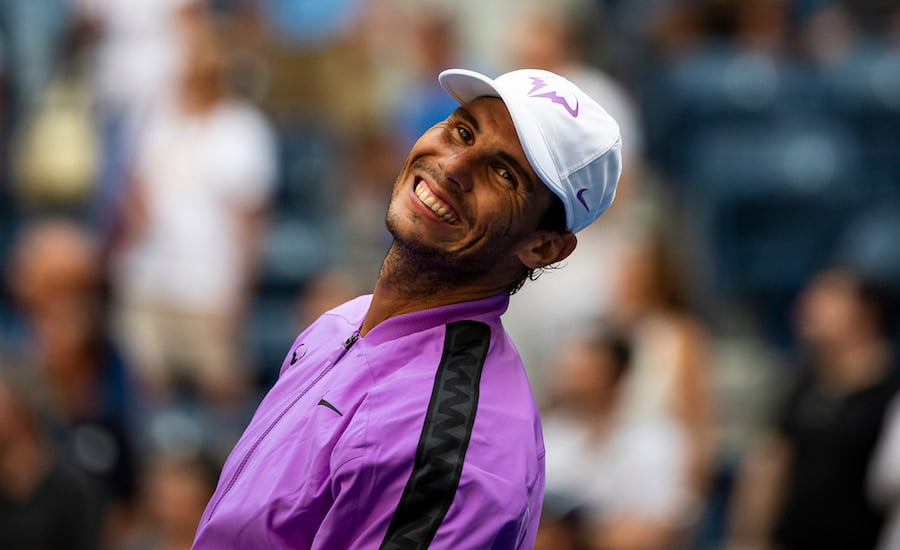 "Stupidest question I ever heard!" – Nick Kyrgios rages at Rafael Nadal question
Nick Kyrgios was quick to remind a journalist of his fiery temper on Thursday, blasting him for a question about a potential clash with Rafael Nadal.
Kyrgios has a checked history with Nadal, and appeared to really get under the world number one's skin when he gave him an underarm serve in Acapulco last year.
Nadal won that particular point, but Kyrgios won the match with the Spaniard publicly fuming about 'disrespect' to the media afterwards.
The pair could meet again in the semi-finals of the ATP Cup, but competition rules dictate that it would need to be Australia's top player, Alex De Minaur, who would face Nadal unless captain Lleyton Hewitt opts to rest him.
However, when the press asked Kyrgios if he thought De Minaur could beat Rafael Nadal, the 24-year-old struggled to contain his disdain for the question.
"Obviously," the 24-year-old replied. "Stupidest question I have ever heard."
Australia booked their passage into the semis after Kyrgios and De Minaur teamed to win an epic doubles decider against Great Britain.
"It was unreal, the adrenaline has worn off now and I'm exhausted after that game," Kyrgios said.
"It was awesome. Today was probably one of the best moments of my career.
"Just making it through to the semi-finals in the first ever ATP Cup in that type of fashion was special.
"The whole team, we genuinely all care for each other and they were all so ecstatic to get through."
Keep up to date with all the action at our tennis news section. Win amazing tennis prizes by entering our competitions. Learn more about your favourite players including Roger Federer, Rafa Nadal and Novak Djokovic. Check out the latest kit in our tennis gear reviews. Receive regular updates with our legendary newsletter or read in depth features with stunning photography in tennishead magazine. Can't visit the tournaments you love? Check out our guide on how to watch tennis on TV. Don't miss a thing with our Live Scores service. Follow tennishead on social media at Facebook, Twitter, Instagram & YouTube