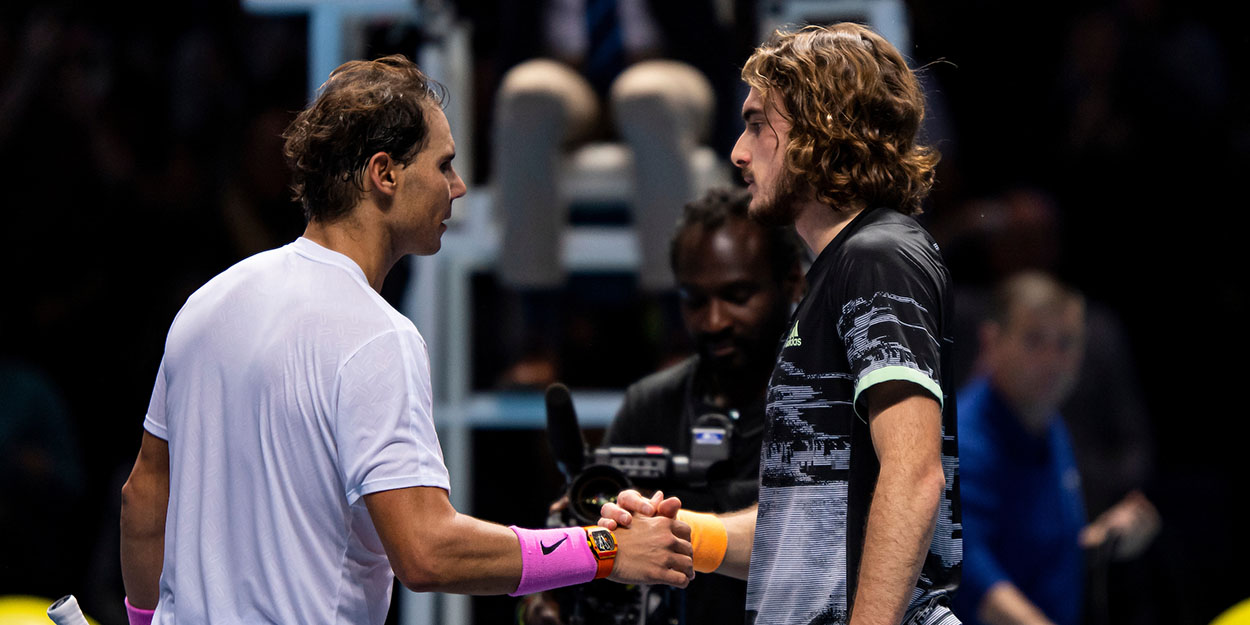 Stefanos Tsitsipas: 'You cannot defend against Rafael Nadal – I need to be aggressive'
Stefanos Tsitsipas says the only way to give yourself a chance of beating Rafael Nadal is to go on the attack.
Tsitsipas beat Andrey Rublev at the ATP Finals on Monday to set-up a showdown with Nadal for a spot in the semi-finals.
The Greek lost out narrowly to Nadal last year before going on to win the competition in his debut year, but only a win against the Spaniard will give him a chance of defending his crown.
"[It's an] opportunity for me to fight even harder and give my very best out on the court," Tsitsipas said.
"I know it will require a lot of physical effort, and I'm going to have to go through a lot of pain and suffering, so it is going to be difficult match. I'm expecting a fight from my side.
"I was very concentrated during our match last year and was playing each point individually.
"I'm going to try and play aggressive tennis, you can't play defensive with Rafa.
"Try to play the rallies, apply pressure, serve well. It's part of the game that I want to play against Rafa. I think everyone has to play this way.
"I just have to be solid. [I] have to be more solid than him to win. I know that. I have to start strong and finish even stronger."