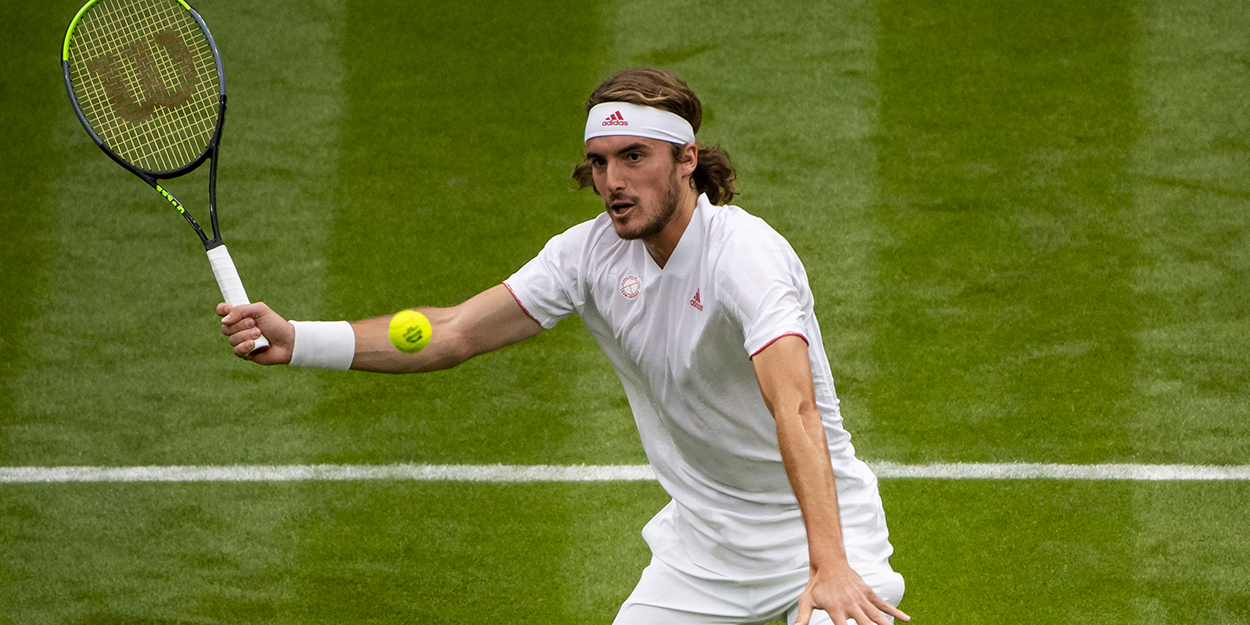 'I should have played more matches,' admits Stefanos Tsitsipas as he explains Wimbledon exit
Stefanos Tsitsipas has blamed his shock first round Wimbledon exit on a lack of matches.
Tsitsipas lost in straight sets to American Frances Tiafoe on Monday to suffer a rare failure in what has otherwise been a fine year for him.
It was his first grass match for two years, and he says he should have prepared better for it.
"For sure lack of matches was crucial today," said Tsitsipas. "The transition from clay to grass, in my opinion, is probably the most difficult one, if not the biggest challenge in our sport. I just wasn't able to adapt.
"I obviously didn't want it to be like this, to get to the point where I'm completely out of control.
"There wasn't that same fighting spirit that I usually put out on the court. I would like to see a different me next time. There have been times that I was much more motivated than this. But that's no reason for me not to play well."
Tsitsipas reached the French Open final, so he decided to rest rather than play any pre-Wimbledon tournaments on grass.
He, though, believes that was a mistake.
"I was thinking maybe I should have played either Mallorca or Eastbourne," Tsitsipas admitted. "These tournaments would have helped get me in a better shaper.
"I would like to pinpoint and say that I have all the qualities and the game to play on grass.
"I kind of started feeling my game a bit better towards the end of the third set. I just wish the match would have started in the third set. I wasn't able to maintain the intensity."
"It could have worked. But it was too late. I also missed some other things that I later discovered, [which] could have helped me. It was kind of late.
"When you're two sets to love down, especially on grass, everything is measured up to details, everything is in the details.
"It's not like clay where you are two sets to love down, it's kind of a different rhythm, a different pace, precision is not the most important thing. You can fight your way out of it."