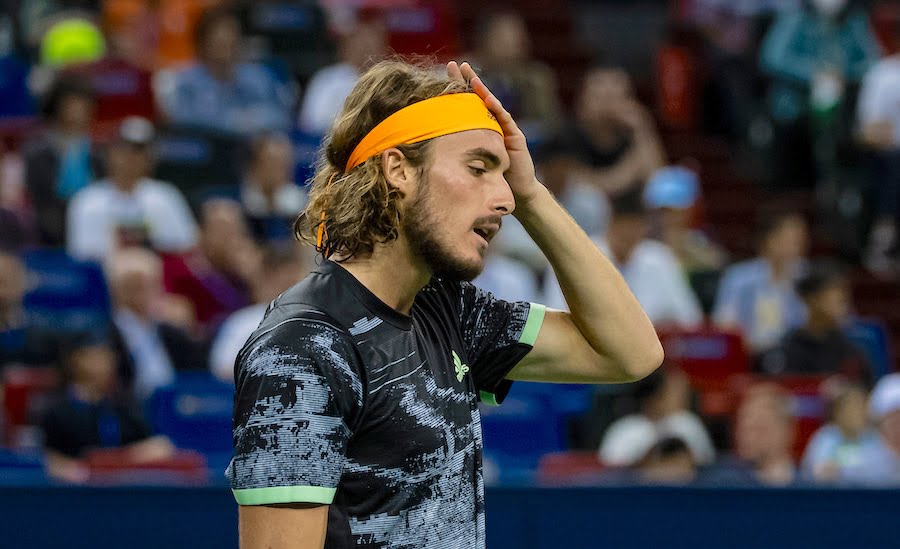 Stefanos Tsitsipas reveals "I hate myself" as he brands match against Medvedev as "boring"
Greek sensation Stefanos Tsitsipas was typically honest in his assessment of the match after being beaten in the semi final of the Shanghai Masters by eventual champion Daniil Medvedev 
World no. 7 Stefanos Tsitsipas had never beaten Daniil Medvedev in their 4 previous meetings and after losing for a fifth consecutive time in the semi finals of the Shanghai Masters he admitted that he "hated himself" for his getting himself into a losing position again.
Speaking in a post match press conference, Tsitsipas was asked what it was like playing against Medvedev when he replied, "Well, I don't mean to be rude at all, actually, at all, but it's just boring. It's boring. It's so boring that — I don't know.
"I hate myself, first of all, for putting myself into that kind of situation where I have to play in his own terms and not in my terms. And that's kind of, I don't know, reminding me my childhood years when I was 12 years old playing inside the court.
"So he has a huge serve, and if you manage to get it back, it's just countless balls inside the court, which you have, the only way you have to, you can do is hit as hard as you can side to side, be accurate, and make him move.
"Otherwise you can just play it back to him and play it again and play it again. It just keeps coming back, keeps coming back."
Stefanos Tsitsipas is still only 21 years of age and one of the many rising stars of men's tennis but he's had to endure some difficult weeks on the ATP tennis tour in 2019 including losing in the first round of his last two Grand slam events at Wimbledon and then the US Open.
To read every issue ever published of the world's best tennis magazine, tennishead, visit our 'Magazine Archive' and you can buy a copy of the latest issue here.To win incredible tennis prizes for free, enter our latest 'Competitions'. For all the breaking tennis news and exclusive player interviews, visit our 'News' section. For the latest racket, ball, shoe and clothing buyers guides plus video play tests, visit our 'Gear' section