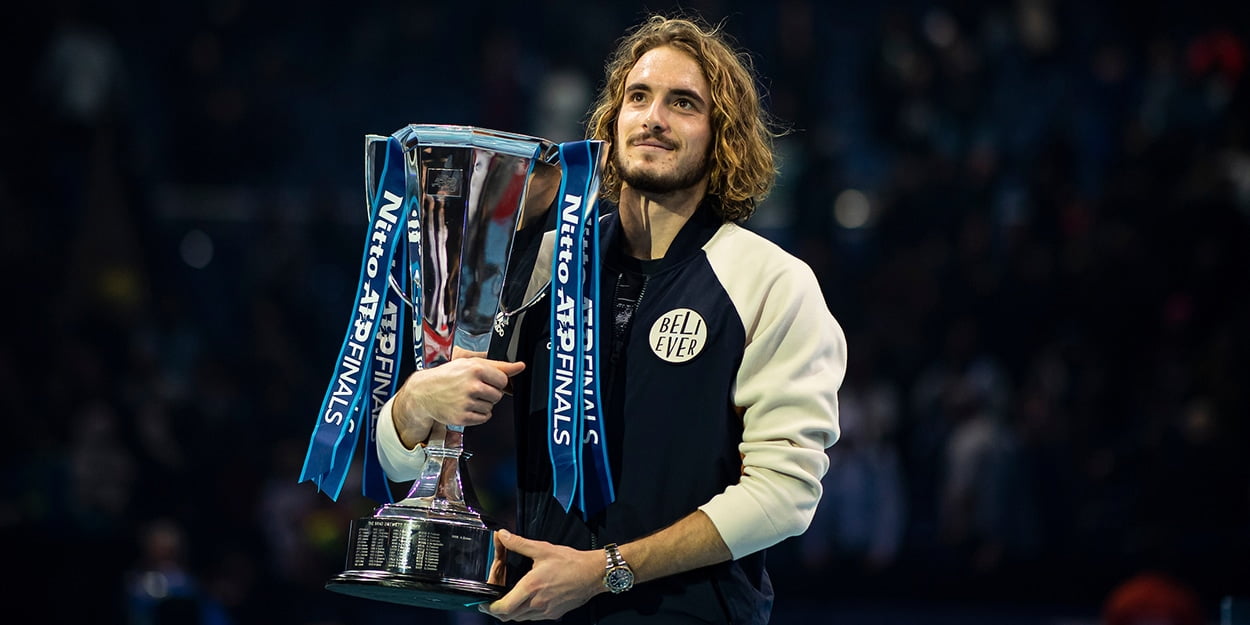 Stefanos Tsitsipas reveals his plan to avoid ATP Finals winner curse and capitalise on 'spectacular' 2019
Stefanos Tsitsipas says he had 'a spectacular 2019,' but admits he knows he needs to manage his schedule better to avoid burnout.
The Greek star competed in 28 tournaments last year, culminating in winning the ATP Finals in November.
However, other young players such as Grigor Dimtrov and Alexander Zverev have endured nightmare years after winning the ATP Finals, and Tsitsipas is determined not to follow in their footsteps.
"I feel like I need to loosen up sometimes and enjoy the game," Tsitsipas told the ATP.
"I also think I can't play at 100 per cent every single point.
"I had a pretty spectacular year [in 2019] and the toughest thing will be doing the same this year, through different formulas.
"I don't want to duplicate, but I want to do better. I am always aiming for more.
"Burnout is a mixture of a lot of things – stress before and after the match, and trying to reach your goals.
"It's mostly mental, rather than physical, but it's about just having a good balance on and off the court.
"Not so much seeing tennis as a job, more as a game. I feel like I took it too seriously at times, I expected too much, demanded too much.
"The more matches you have, with that mindset, the closer you are to burnout."
Stefanos Tsitsipas endured a disappointing Australian Open last month, losing in the third round to Milos Raonic.