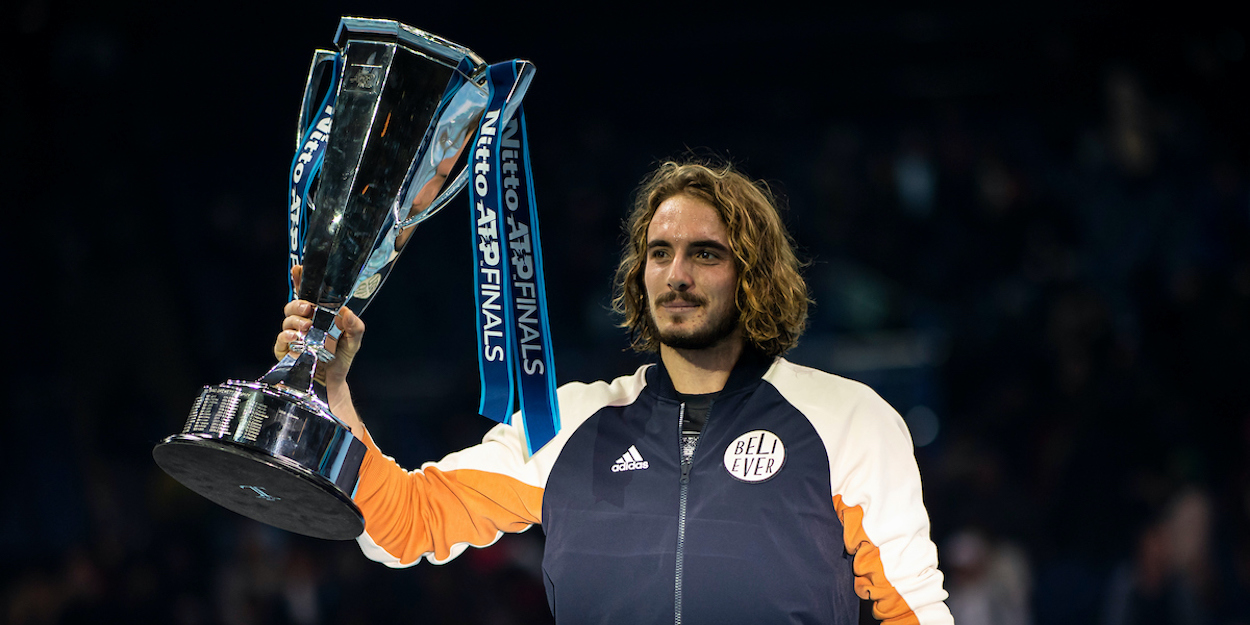 Stefanos Tsitsipas: 'I wake up sometimes and think about that day'
Reigning ATP Finals champion Stefanos Tsitsipas reflected on the biggest win of his career ahead of this year's Finals and admits that the pressure is off after his recent success. 
The World No 6 lifted the ATP Finals title on his debut appearance after a three-set thriller against Dominic Thiem last year and admitted that he still wakes up and thinks about his victory.
"I wake up sometimes and think about that day," Tsitsipas said. "It might come as a thought during the day… the great atmosphere and the triumph at the end. It's one of the best feelings in the world.
"Being a champion at such a young age playing such incredible tennis throughout the whole week bought so much joy to me and my family.
"I honestly can't thank anyone enough for that memorable week in London. The feeling at the end was just phenomenal. I couldn't sleep for many nights after that. The effort I put out in the court was extraordinary."
Ahead of his second appearance in London, Tsitsipas believes that he no longer feels the weight of pressure on his shoulders.
"The feeling being back is incredible. I think I have earned it being back here.
"I don't feel any of the pressure of last year. I am here to enjoy my week and play good tennis."
Stefanos Tsitsipas has only suffered one defeat in the ATP Finals as he lost to world number two Rafael Nadal, who is once again in the same group as the 22-year-old.
The reigning champion will also face Andrey Rublev and Dominic Thiem in a repeat of the thrilling 2019 final.