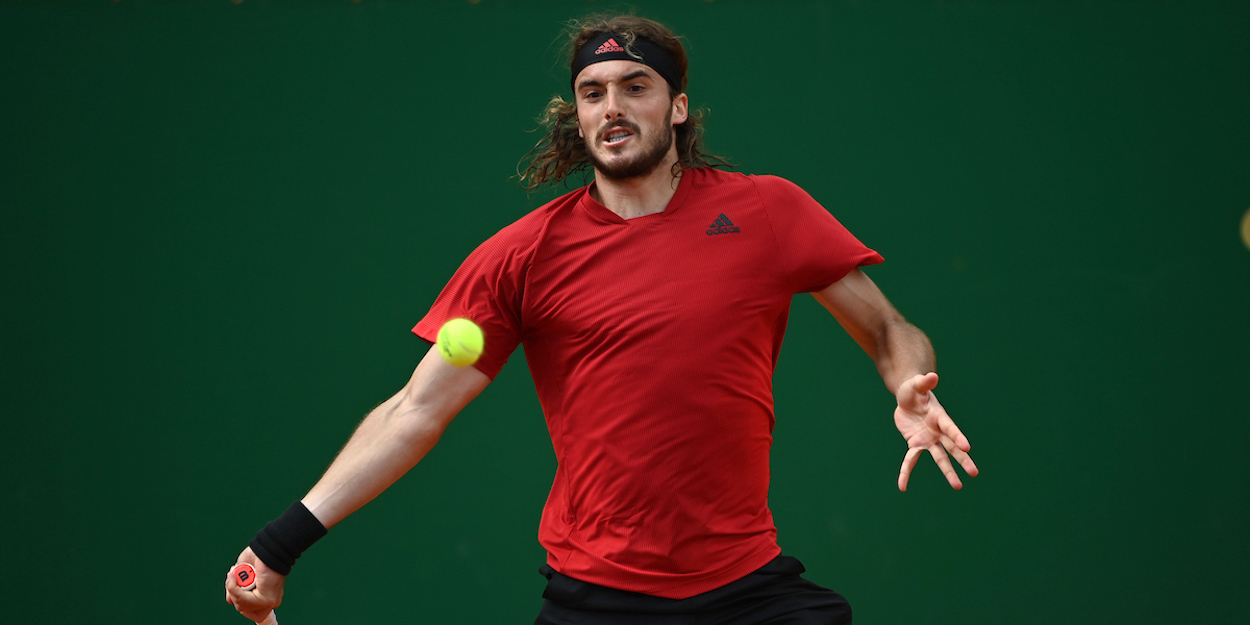 Stefanos Tsitsipas has the Monte Carlo edge over Andrey Rublev says analyst
The two in form players will meet today in the 2021 Monte Carlo Masters final with the Greek star Stefanos Tsitsipas looking the favourite due to a number of key factors identified by Tennishead's resident analyst 
"Stefanos Tsitsipas and Andrey Rublev face off in Sunday's Monte Carlo Masters final for the chance to become a first-time Masters 1000 champion. Both players could not take the chance in Miami when all of the Big 3 were absent but have played great tennis this week in spite of the presence of Djokovic and Nadal. Both their return games have been very impressive but Tsitsipas has been serving much better than Rublev this week. He will therefore likely be considered the favourite, but this does not tell the full story.
"Tsitsipas has won an impressive 70% of service points so far in Monte Carlo. Rublev comparatively has struggled a bit, winning only 60% of his service points. The big difference is the second serve where Tsitsipas has been winning 65% of points but Rublev has only managed to win 46% of points. This will be an important battleground in the final. Rublev will need to be aggressive on Tsitsipas' second serve and be better behind his second delivery. When facing break points on serve both players have done well. Tsitsipas has saved 57% of break points, while Rublev has saved 54%.
"On return the two players are more evenly matched. Both of them have won an impressive 47% of return points played. It will be intriguing to see which player can impose themselves more on return. When having a break point chance both players have been clinical. Rublev has won 57% of break point chances, which is slightly higher than Tsitsipas' 52%.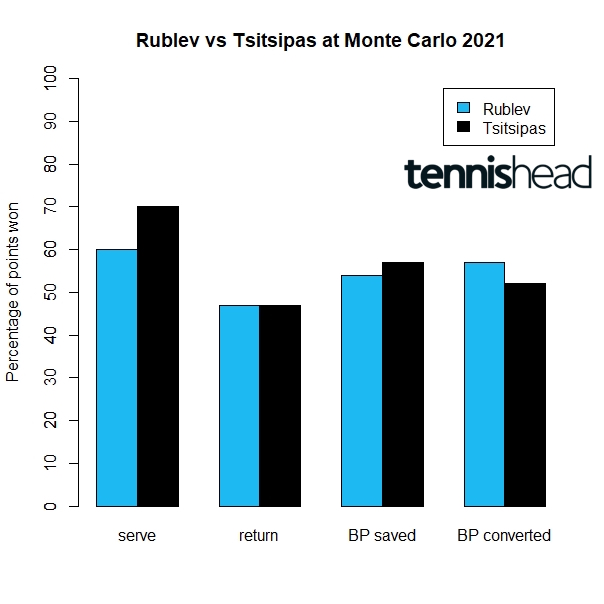 "What has not yet been considered is the road the players have taken to reach the final. Tsitsipas has had an easier route. He has faced no Top 20 players and also only played one set in his quarter-final, as Davidovich Fokina was carrying an injury. Since Tsitsipas is yet to be properly tested, his serve will likely not be as effective in the final. Especially the second serve will come under considerably more pressure from Rublev's ferocious groundstrokes. Rublev on the other hand had to overcome King of Clay Nadal and 11th-ranked Bautista Agut. Both matches were 2 and a half hours long and facing such tough opposition meant it was difficult for Rublev to impose himself on serve.
"All things considered Sunday's Monte Carlo Masters final, between Rublev and Tsitsipas, should be a close match. It pits the two most in-form players on the ATP Tour against each other, who will both be eager to get their first Masters crown."
Luka Elliott has a B Com in Economics & Statistics from the University of Cape Town where his thesis was titled "Engineering Features for Tennis Match Outcome Prediction in a Statistical Learning Framework". He now writes for Tennishead focussing on how statistics effect the outcome of ATP matches
(Photo credit Ray Giubilo)