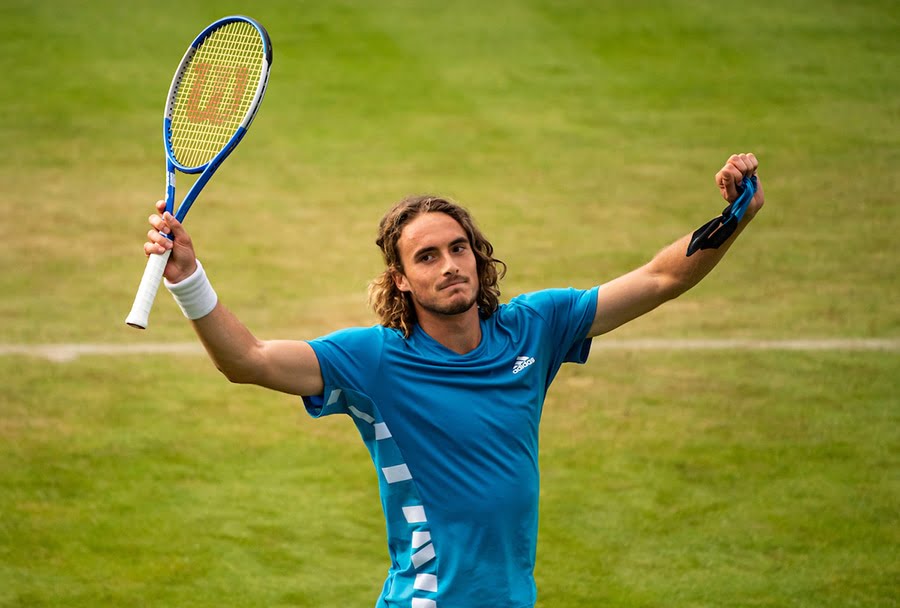 Stefanos Tsitsipas challenges youngsters to step up at Wimbledon
Stefanos Tsitsipas says that he hopes Wimbledon strings a surprise this year, with the 21-year-old growing tired of the same players winning it year-after-year.
Every men's singles title at the All-England Club since 2003 has been won by Roger Federer, Rafael Nadal, Novak Djokovic, or Andy Murray.
Murray will miss the singles competition again this year after opting to focus on the doubles while he susses out the condition of his surgically repaired hip, but the other three are once again the top seeds and overwhelming favourites.
"I would love to see something different this year," Tsitsipas told reporters.
"Hopefully it can be me. But I think it is good for the sport to have a little bit of variety.
"I mean, it's boring to see these guys win all the time.
Far from laying the blame at the feet of the top players for their dominance, though, Tsitsipas says it is the responsibility of the young players to finally step up.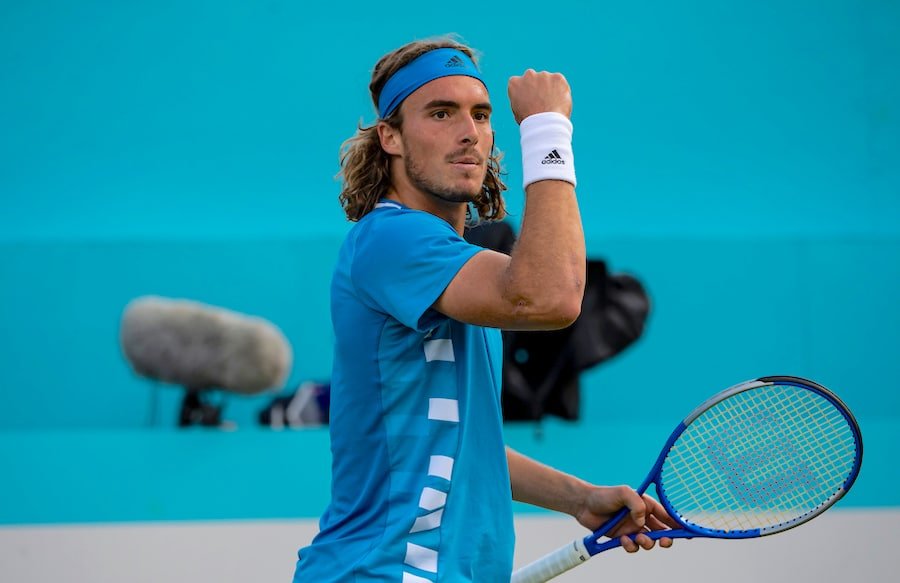 "We are responsible, as the new generation, to work hard and believe in ourselves if we can come up with something new, come up with our best games to beat those guys," he added.
Tsitsipas comes into the tournament after a week of relative struggle at Queen's, where he lost to Felix Auger-Aliassime.
He, though, says grass court tennis remains a big learning curve for him.
"I am happy with the way I played," Tsitsipas said of his Queen's performance.
"Did a lot of things. I can take a lot of things from that and move on.
"I gained some experience and some understanding of the game on grass. The difference between clay and grass, you have to stay lower.
"You have to have fast anticipation and not necessarily play extreme tennis. You have to play clean. You have to come to the net.
"Players know me. Players know what to expect. So I really hope I do well and leave from grass court season with great memories and great moments from that surface."
Tsitsipas impressed at Wimbledon last year, where he battled to the fourth round before falling to John Isner.
The 164 page tennishead Wimbledon magazine is now available to order online with reduced postage costs here