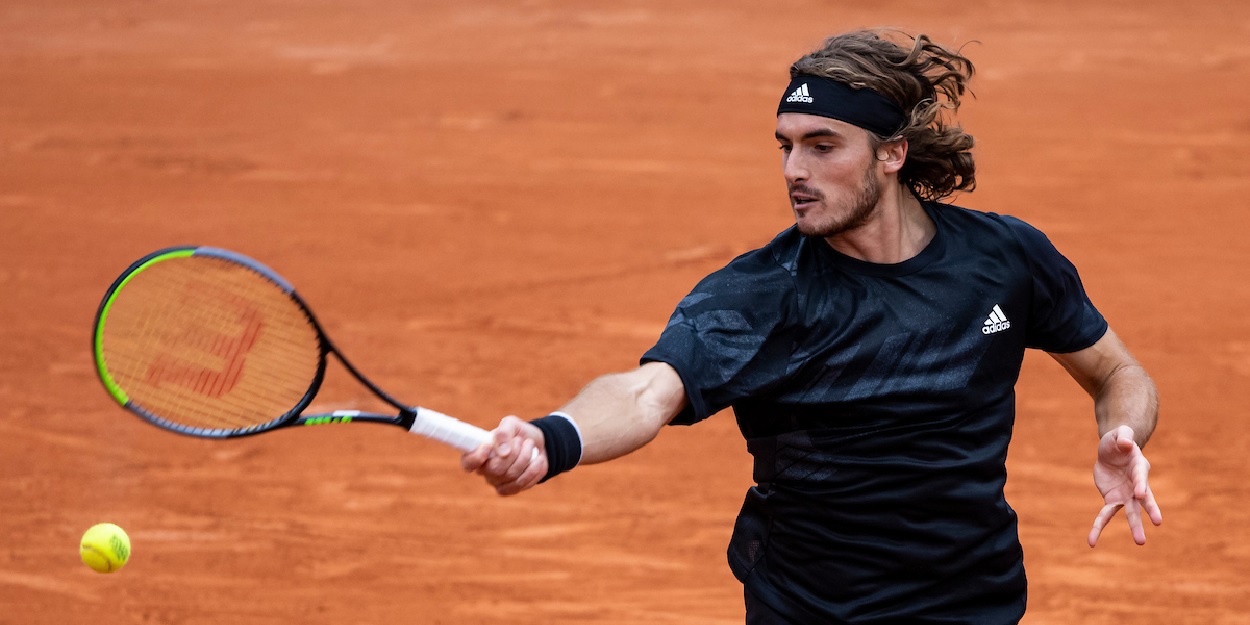 Stefanos Tsitsipas casts doubt over ATP Finals defence, saying: 'My Roland Garros injury came back'
Stefanos Tsitsipas has cast doubt over whether he will defend his ATP Finals title this month.
Tsitsipas was a surprise winner in London last year, and has already qualified to get to the O2 again to defend his crown.
However, he has pulled out of the Paris Masters doubles and admits he is worried about the injury.
"Unfortunately Stefanos Tsitsipas had to pull out from our doubles match at the Rolex Paris Masters due to an injury," his partner Aisam ul Haq Qureshi said.
"Wishing him a very speedy recovery and all the best for the rest of the season."
Stefanos Tsitsipas lost to Ugo Humbert in his first match at the Paris Masters, and afterwards he admitted to fears over his fitness.
"Right now, I don't know. I really don't know," Tsitsipas said when asked if he will play the ATP Finals.
"During the second set my Roland Garros injury came back, and it wasn't as bad as at the French Open, but it kind of had me on the edge of things, and I wasn't sure if that's good for me to be out there.
"But that's not an excuse, for sure. I still fought and gave my best out there, despite this thing that I had on the court. I'm sad, for sure."