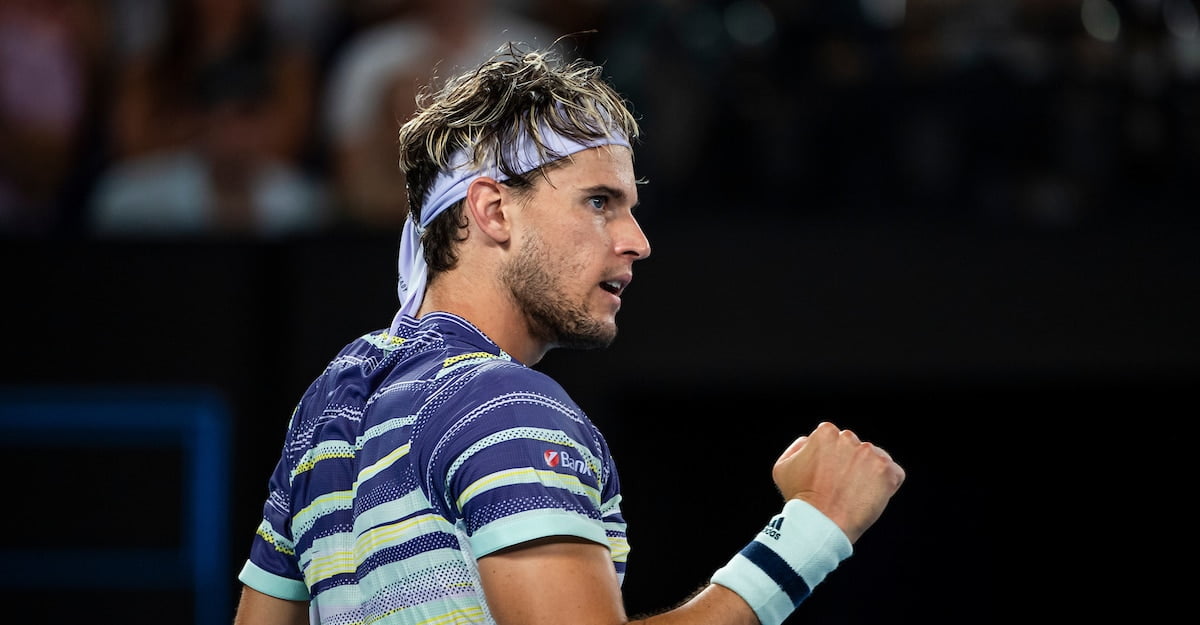 Stefan Edberg names the player 'closest' to breaking Novak Djokovic, Roger Federer, and Rafael Nadal dominance
Former Grand Slam winner Stefan Edberg has named Dominic Thiem is the man most likely to break the dominance of Novak Djokovic, Rafael Nadal, and Roger Federer.
Federer, Nadal, and Djokovic have won 56 Grand Slam titles between them and are showing little sign of relinquishing their stranglehold on men's tennis any time soon.
Thiem has lost three of those finals – two at the French Open to Nadal and this year's Australian Open to Djokovic – but Edberg believes he is the best positioned to make a significant breakthrough.
"He showed he could have won the Australian Open this year very easily," Edberg told Eurosport.
"That was a big chance for him. If Rafa wasn't there, he's going to win the French Open one day. He's probably the closest one today, I would say.
"But at the same time, [Alexander] Zverev has shown a lot of potential, sort of lost track a little bit, but it doesn't take much to get back on the right track again.
"[Stefanos] Tsitsipas has shown some… He's definitely knocking on the door as well. I probably can add a few others. But Thiem, I would say at the moment."'