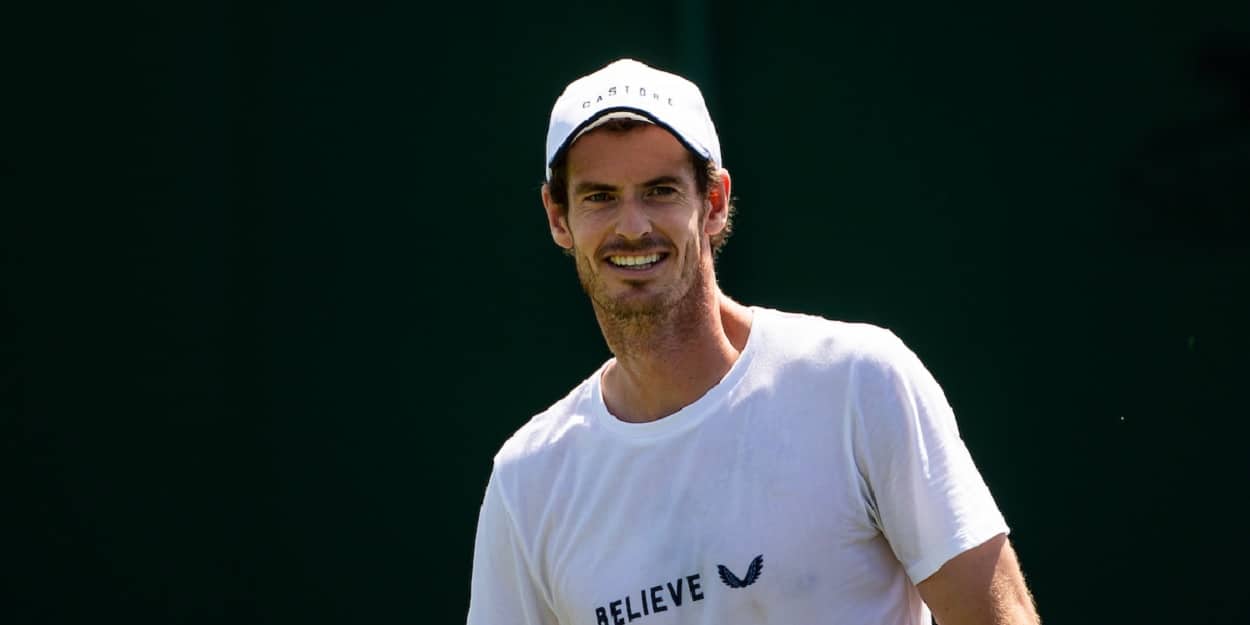 Statistics analysis: Only the best get the better of Andy Murray
Andy Murray has faced 231 different opponents at tour level since he made his debut more than 15 years ago, yet only a handful of players have a positive head-to-head record against the 33-year-old Scot.
Of all the players who have played Andy Murray more than once, just six have won more matches against him than they have lost.
Indeed, since 2009 the only players who have registered more wins than defeats against Murray are Novak Djokovic, Roger Federer and Rafael Nadal. Fernando Gonzalez, Arnaud Clement and Mario Ancic also come out on top in their head-to-head records against Murray, but the last time any of them faced the two-time Wimbledon champion was in 2009.

Meanwhile there are plenty of players who have frequently played Murray but never beaten him, with the list headed by his good friend, Feliciano Lopez, who has lost all 11 of their meetings. Gilles Simon is the opponent who has lost the most times to Murray, who has won 16 of their 18 encounters.
Murray has regularly got the better of French opponents throughout his career. He has recorded more victories over Frenchmen (97 out of 113 meetings) than against players from any other country. Next on his hit list are the Spanish: the Scot has played 119 matches against Spanish opponents and won 86 of them.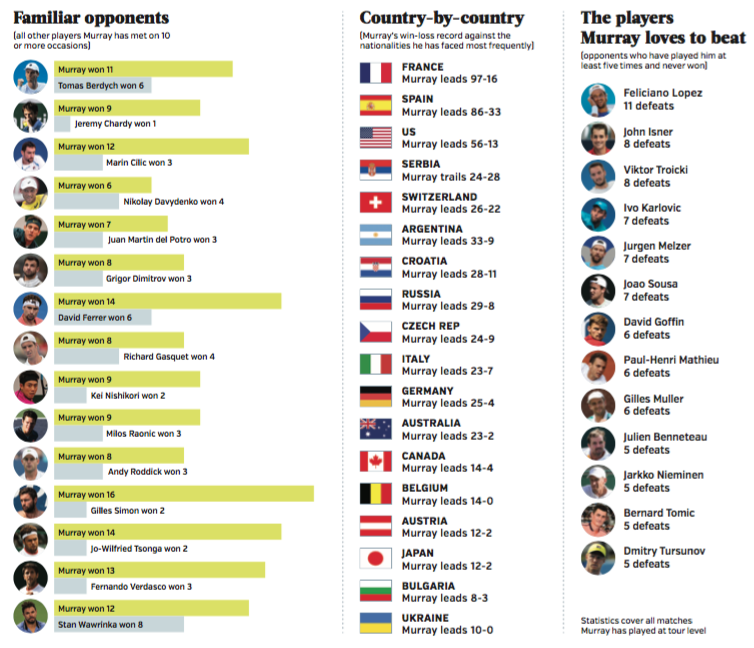 Only two countries can say their players have won more matches against Murray than they have lost: Serbia, thanks largely to Djokovic, and Monaco, thanks to Murray's 2006 defeat in Monte Carlo to Jean-Rene Lisnard, who is the only Monegasque he has ever faced.