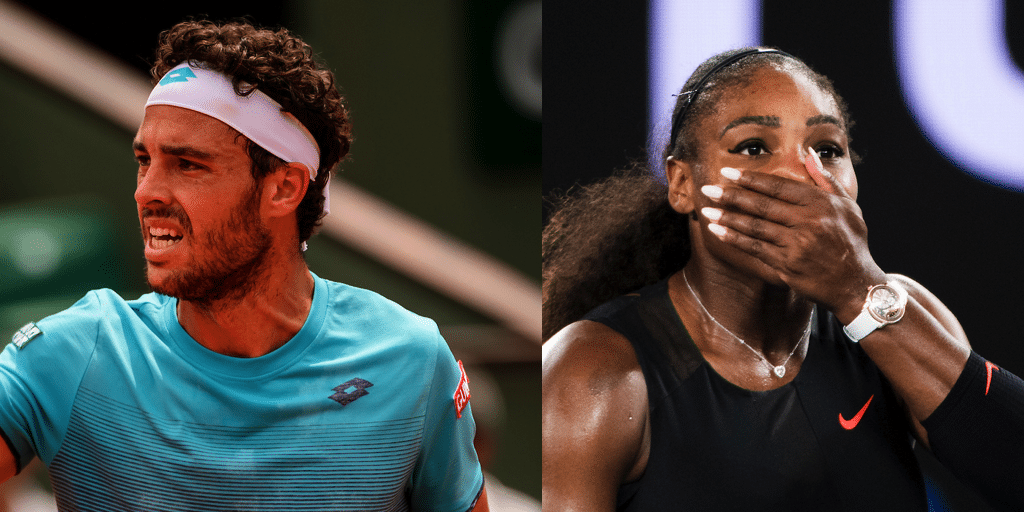 Statistical analysis: How the top players thrive at the Australian Open
The Australian Open always used to have a reputation as the most unpredictable of the four Grand Slam tournaments. Because it took place so early in the year, the argument went, some players had not yet found their best form, ensuring that upsets were commonplace.
That might have been the case in the past, but an investigation by tennishead shows that, to the contrary, the top players today generally enjoy more success at the Australian Open than they do at any of the other Grand Slam events.
Our analysis of results over the last 20 years shows that the average world rankings of the singles champions in Melbourne are lower than elsewhere. Since 2000, the average world ranking of the men's champion at the Australian Open has been 3.75, compared with 4.05 at the US Open, 5.75 at the French Open and 9.1 at Wimbledon. The differences in the women's game are less marked, but the average world ranking of the female singles champions in Australia (7.2) is still lower than at the French Open (7.3), Wimbledon (7.6) and the US Open (9.8).
**Sorry to interrupt but we wanted to inform you that the latest 164 page, print issue of tennishead magazine is now FREE for everyone to order (It normally costs $25/£12). There is a small shipping cost but we'll deliver anywhere in the world. Or you can order a copy for yourself and a free copy for a friend.**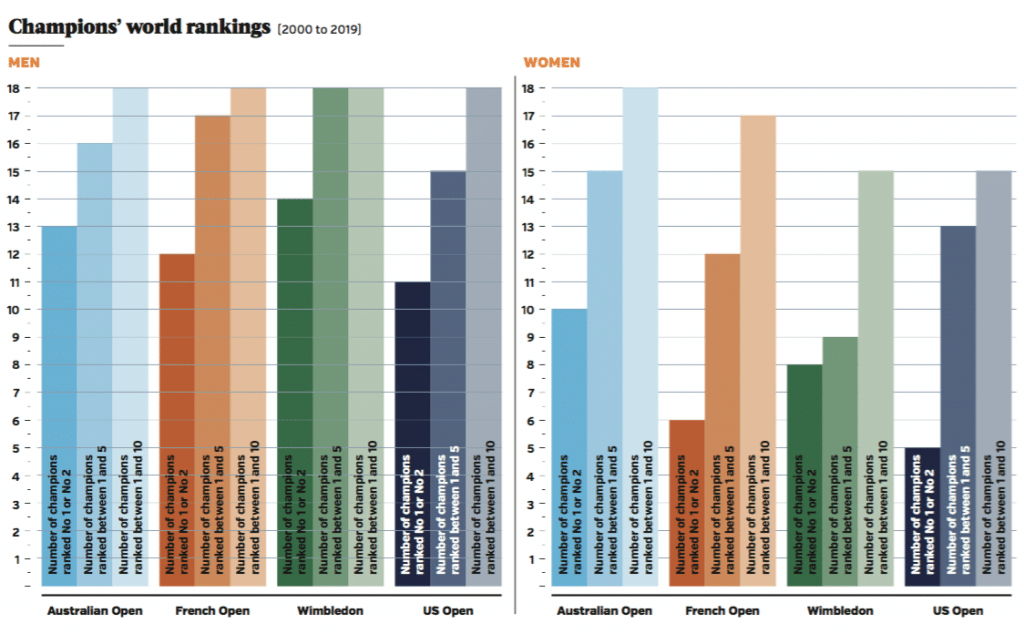 In the women's game the average world rankings over the same period of Australian Open runners-up (4.85) and semi-finalists (11.04) are also lower than at the three other tournaments. However, the same does not apply to the men. In this respect the US Open is the most predictable of the four Grand Slam events: the average world ranking of men's singles runners-up in New York is 5.85 while semi-finalists average 9.08.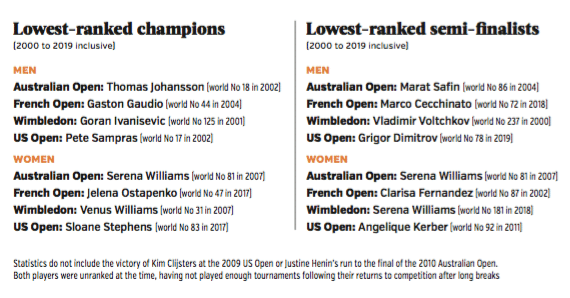 World No 1s are more likely to triumph at Melbourne than elsewhere. Ten of the last 20 (including seven of the last 11) Australian Open men's champions have been world No 1s, compared with eight at both Wimbledon and the US Open and just five at the French Open. Six of the last 20 women's champions in Melbourne have been world No 1s, compared with five at Wimbledon and four each at the French and US Opens.