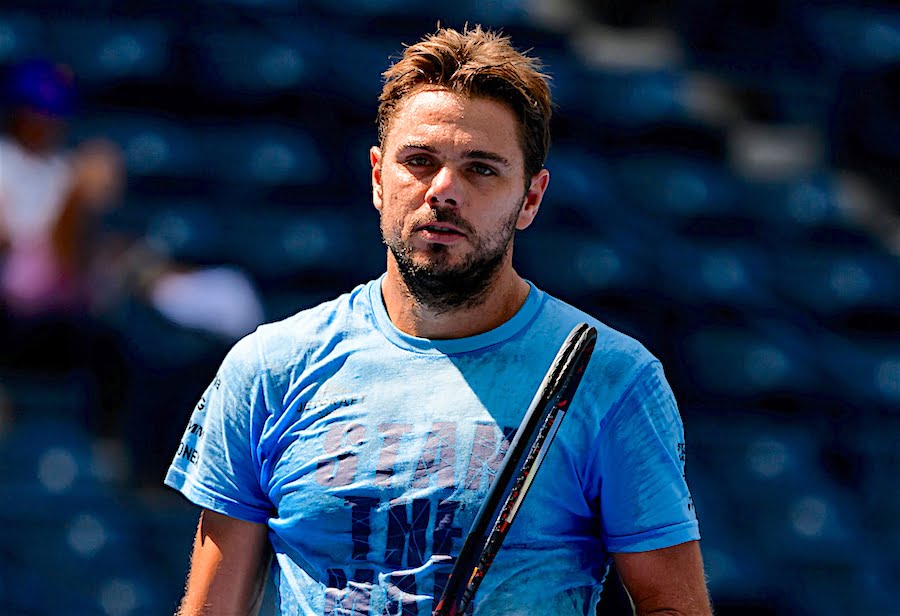 Stan Wawrinka opens up about his painful disappointing comeback
Not every player can make a winning comeback in the way that Roger Federer did last year. Stan Wawrinka tells Tennishead Editor Paul Newman about the pain and disappointments that followed his return to competition following knee surgery
Roger Federer made it all look so easy. You take six months off to rest a dodgy knee, you come back and you win three of your next four Grand Slam tournaments. Piece of cake.
Other top players, however, will tell you a different story. Coming back from long-term injury, especially when you have required surgery and are no longer in the full flush of youth, can be about physical pain, mental anguish and repeated disappointments.
Just ask Federer's friend and fellow Swiss, Stan Wawrinka, who in the summer of 2017 was suffering with a knee injury and had to have an operation. The post-operation scar looked unpleasant enough but, Wawrinka said, "you didn't want to see what was inside". He added: "I asked to see the picture of what the surgeon did inside the knee and I realised that it was something really special."
Having had the operation and worked tirelessly on his rehabilitation, Wawrinka returned six months later at this year's Australian Open, where he won one match but was in pieces after losing in the second round.
"I was completely dead," Wawrinka recalled. "The thing that was tough was knowing how far I was from my best level. I knew I had to start again somewhere, to see how I would handle it. I had to practise for two hours with Rafa, two hours with Berdych, to really push it, even if I knew I was so far from my level. The difference between what was happening on the court and my mental side was tough.
"Then, after I actually won a match, I was expecting more mentally. Maybe I expected too much after that. There was a disbalance between what I was going through and what I wanted."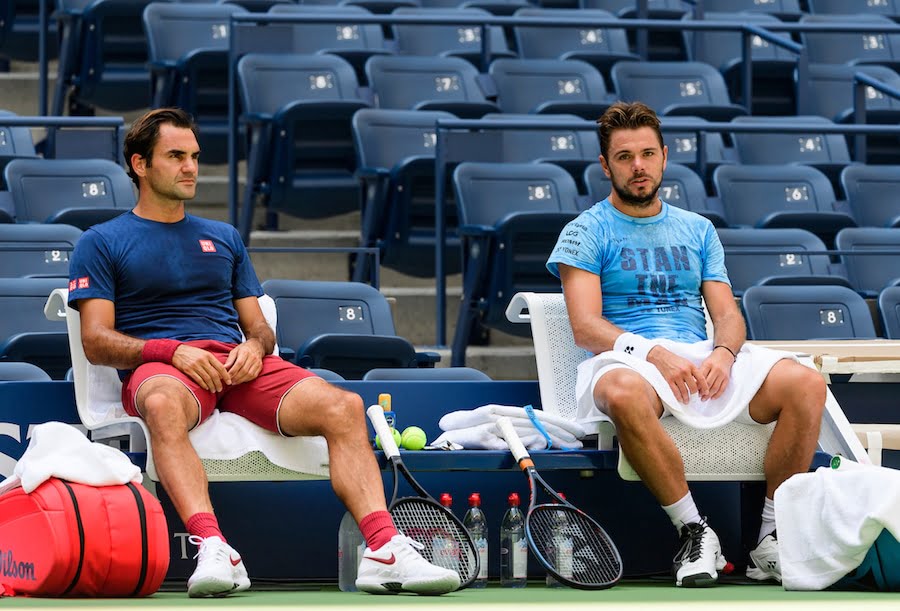 After struggling through three indoor tournaments in Europe, Wawrinka took another three-month break, during which he again focused almost entirely on his fitness work, before returning to competition in May.
Although his surgeon had stressed the seriousness of his injury, Wawrinka admits that the comeback route has been harder than he had expected. "All you know is that it's going to take a lot of time, but it was way more difficult than what I was ready for," he said.
It was eight tournaments into his second comeback that Wawrinka finally won two matches in a row. The 33-year-old Swiss found some of his old form late in the summer, but even though he reached the third round at the US Open – his best performance of the year at Grand Slam level – this was not the dominant player we had seen in the previous four years. It has encouraged him sufficiently, nevertheless, to take the view that he is on the way back and that better times should be around the corner in 2019.
Wawrinka admits there have been times over the last year when he has wondered whether it might be time to put his rackets away for good. "During the second break it crossed my mind because it was really tough," the former world No 3 said. "What I was doing every day, day by day, was tough physically. It was something I had never experienced. For the previous 10 years I had been working really hard, spending a lot of hours on practice and on my fitness, always pushing myself to want it more, and I always enjoyed it.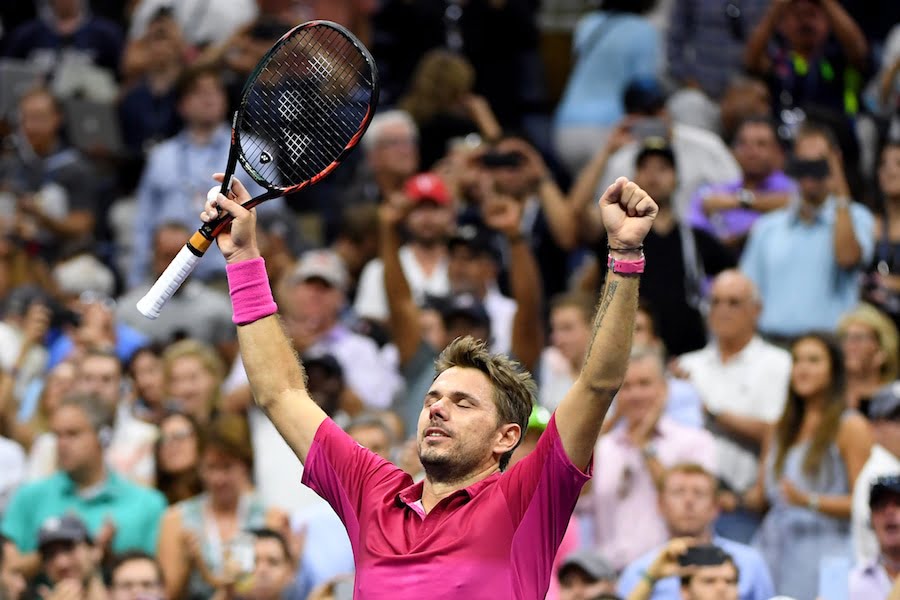 "But this was the first time I had felt: 'This is too much. How am I going to handle that pain – not pain directly from the knee, but that pain of trying to get back to your level when you are feeling so down and so weak mentally.' That's when I had some tough days.
"I was telling myself that if I did stop it would be OK, that I had achieved way more in my career than I had ever expected or could have dreamed of. But there was always this little voice inside my head that said: 'No, you want more. You don't want to stop. You can do it and you need to get through this. Try to be patient, and you will see when you are fully back if your level is there or not'."
That patience was rewarded this summer, but only after more setbacks. After losing in the first round at Roland-Garros, Wawrinka turned to grass, which has never been his favourite surface, and won only four games against Andy Murray at Eastbourne in the Scot's second comeback match. Then, seemingly out of nowhere, came a memorable first-round victory at Wimbledon over Grigor Dimitrov, one of the world's best grass-court players, even if a straight-sets defeat to Thomas Fabbiano followed.
The real breakthrough came later in the summer on hard courts as Wawrinka won two matches in Toronto and three in Cincinnati, where he took a set off Federer in the quarter-finals. At the US Open he beat Dimitrov again and eventually lost to Milos Raonic in the third round.
"Right now, I'm in a great place, compared to even where I was a few weeks or a few months ago," Wawrinka told tennishead at Flushing Meadows. Sitting at a table outside Arthur Ashe Stadium wearing one of his "Stan the Man" tee-shirts, the Swiss was clearly in a good frame of mind.
"Mentally, physically and also tennis-wise I'm feeling I am really back. I am playing great. I still have a lot of work to do, I will still have some ups and downs, but I feel good on the court. I can enjoy my tennis, I can feel that I can beat the top players again."
One of the reasons Wawrinka has been able to turn things around has been a change of mental approach which he adopted in the wake of a first-round defeat to Donald Young in Washington in his first north American tournament of the summer.
"I had a really big down the next day and I was questioning myself a lot, but I realised that I needed to put some mental distance between myself and the result," he said.
"I needed to be more like: 'OK, this is the result, but look at it from the outside and take what's good, take the positives. You're playing so well in practice, you're doing great things. So every day you should take what's good. Don't expect the result to come directly and don't expect it too much. Just take it easy. You have a few tournaments to play this year. Your goal has always been to come back and be fully fit by the end of the year, to play well and then to make good preparation for next year.'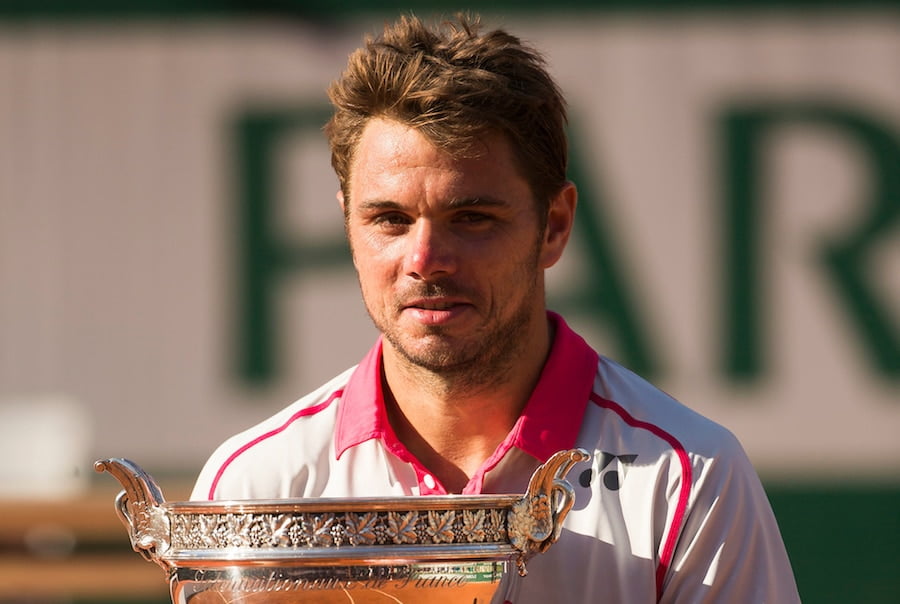 "That's when I took a little bit of the pressure off myself and that's when I started to play better. Suddenly I won two tough matches in Toronto against [Nick] Kyrgios and [Marton] Fucsovics and I got my confidence back. Suddenly I was playing Rafa, then I was playing [Diego] Schwartzman [in Cincinnati] and I was feeling like a normal player on the court again. I wasn't thinking too much, I knew what I wanted to do, what I was doing, and the confidence came back."
Does he feel he has unfinished business to attend to? "Yes, especially because I had won three Grand Slams in my last four years before getting injured," Wawrinka said. "I had also made the final of the last Grand Slam that I'd played fully fit [at the 2017 French Open]. I was at the top of my game, so I was thinking: 'OK, there is no chance I'm going to stop now. I cannot just be stopped by an injury'."
If he had known the pain and suffering that he would go through, would he still have gone through with his comeback? "Yes, for sure, because I love playing tennis too much," he said. "But it's always easier to say that after you've had to go through an experience like this."
To read more amazing articles you can explore Tennishead magazine here or you can subscribe for free to our email newsletter here