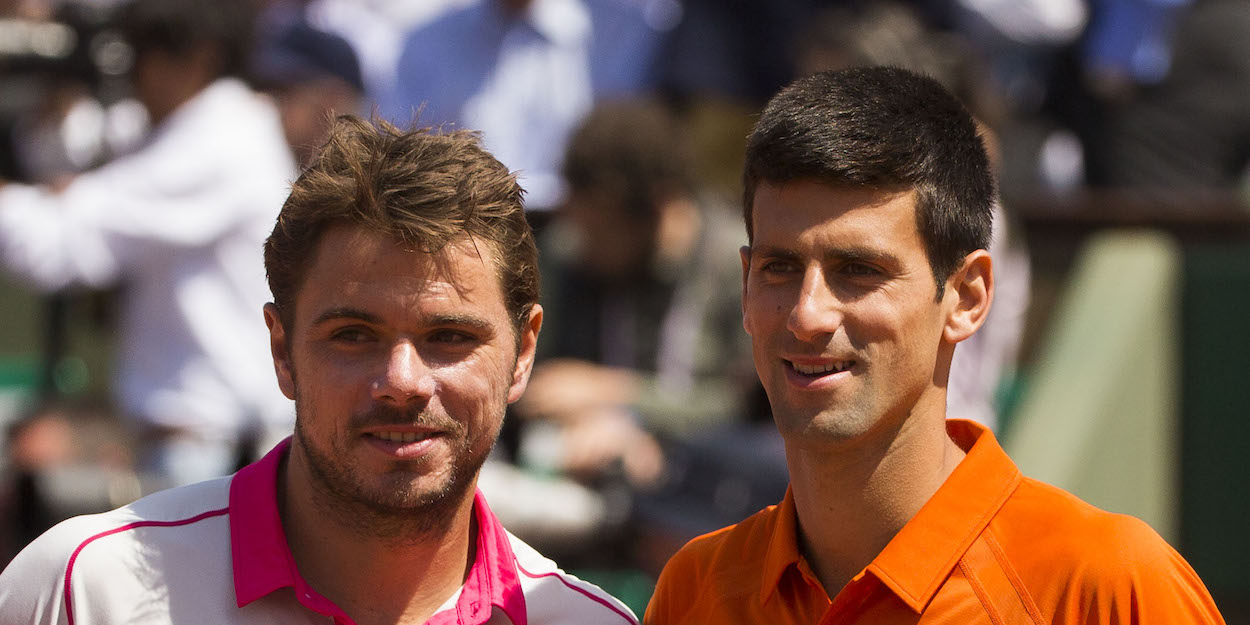 Stan Wawrinka backs Novak Djokovic in GOAT debate, but insists it is ultimately subjective
Stan Wawrinka is the latest person to have his say on the 'GOAT' debate, with the three-time Grand Slam champion discussing the 'big three' of Novak Djokovic, Rafael Nadal and Roger Federer.
Wawrinka has played the 'big three' on 64 occasions and, although he has an overwhelmingly negative record, has picked up some of his biggest wins in Grand Slam finals over Nadal and Djokovic.
He has also partnered Federer as part of Switzerland's winning Davis Cup team in 2014, and described his fellow Swiss as a 'big brother' when he retired last year.
Happy birthday @rogerfederer 🎉🇨🇭🎁

Time to celebrate like this #ThrowbackThursday when Switzerland clinched the 2014 #DavisCup pic.twitter.com/RNG9Zpq5Nb

— ITF (@ITFTennis) August 8, 2019
Stan Wawrinka discussed the biggest debate in tennis with RMC Sports saying: "Novak Djokovic is the best current player and he has proven it in everything he has done for 20 years.
"They broke all the records between him, Rafa and Roger. They took everything and ate everything. These are the greatest players in the history of tennis.
"Let's go on the GOAT, I have no problem saying things and saying what I think. It all depends on what one is looking for in this list, simply.
"Already I think it's difficult to talk about athletes who are still playing. It's always better to make a list when the players have stopped and finished their career.
Wawrinka, though, concluded that based off statistics Djokovic would be at the top.
"If we talk about pure results and pure victories, Novak will be ahead of the other two. I have been convinced of this for years and in my opinion this is what will happen.
"They have this chance and this bad luck to have been in the same generation and at the same time and they marked the history of tennis in a different way, the three."
Many fans have suggested that Wawrinka could have won more majors if he had played in a different era, but the No.97 said he is grateful that he didn't.
"I've always said it was lucky to be able to play at the same time as these four players because I also include [Andy] Murray, who for more than ten years has been in all the tournaments in the semi-finals, finals or won when they weren't there.
"For me it was a chance to play with the greatest players in the history of tennis. But for me, in sport, there is no if. There is no if I had been in a weaker or stronger generation. It does not exist, there is only the reality of the results."