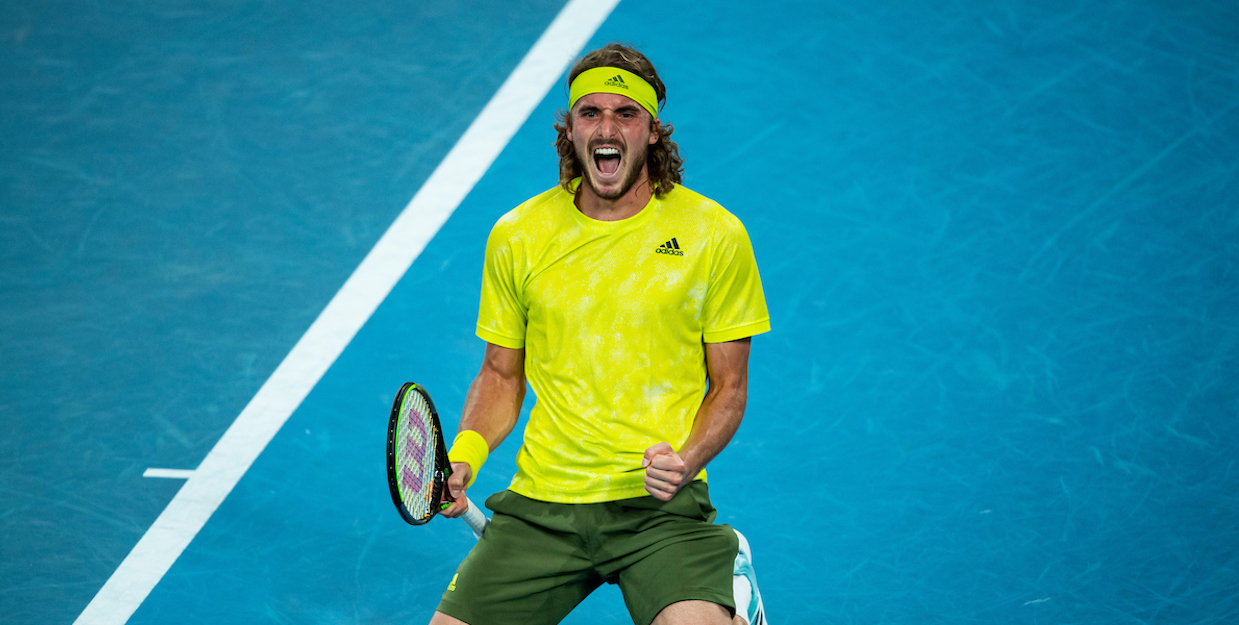 'Staging a series of tournaments at the same venue can help everyone', says Mouratoglou
Patrick Mouratoglou, coach to Serena Williams, says "having to travel so much in the present circumstances is putting players under great mental stress. It is also a major financial burden on them"
What a difference it made to have spectators at the Australian Open. I think many of us had forgotten what it was like to have matches played in front of crowds. It made the whole experience so much more enjoyable. Since the pandemic started, there hasn't been a better tournament.
There were a number of lessons to be learned from what happened Down Under. First and foremost, we all have to accept that we are in the hands of governments when it comes to issues like quarantine, entry requirements into the country and whether or not spectators are allowed into stadiums.
With Australia having done such a good job of controlling the virus, it was clear that, initially at least, the Victoria government were not keen on the idea of hundreds of tennis players and their entourages flying into Melbourne from all parts of the world. It was to Tennis Australia's great credit that they were able to negotiate with the government and find a way of staging the tournament.
---
Back-to-back tournaments gave players plenty of competitive opportunities once they had gone through quarantine
---
From the organising of charter flights to bring players into Australia to the application of the quarantine arrangements that kept everyone safe, Tennis Australia did a great job. Those players who had been unfortunate to arrive on planes containing any passengers who subsequently tested positive for Covid were subject to much stricter quarantine measures, which undoubtedly harmed their chances in competition when they were finally freed from their hotel rooms, but Tennis Australia had no choice in that. It was a requirement of the Victoria government, as was the restriction on the numbers of people in player entourages.
The other big lesson that Australia taught us was the value, in the current circumstances, of staging multiple events at the same venue over a number of weeks. Working together with the Women's Tennis Association, Tennis Australia staged three women's tournaments in the build-up to the Australian Open and another in the second week of the main event. It was a great way of ensuring that players had plenty of competitive opportunities once they had made the initial journey to Australia and met the local quarantine requirements. Some players also went on to Adelaide for another tournament in the week after the Australian Open.
Travel has become a huge problem for players during the pandemic. Different countries have different quarantine arrangements (and often change them at very short notice), which makes staging a number of tournaments back-to-back in one secure place a very sensible idea.
There are so many positives to this strategy. Firstly, it means that players have to go through quarantine arrangements on arrival only once. Secondly, they will have a period of a few weeks when they do not have to worry about the changing situation in the country where they are playing their next tournament. Thirdly, they will not be taking as many risks with their health as they would by travelling to a new destination each week. And finally, staying in one place for a prolonged period of time will make crucial savings on travel costs.
Grand Slam tournaments have the best infrastructures to stage multiple events. Ideally, in the current circumstances, I would like to see Roland Garros stage a series of clay-court tournaments in early summer, a grass-court season based around the London area and then a north American hard-court swing centred on the US Open in New York. When players are on tour they are having to pay the travel costs of whoever is accompanying them, so the savings that would be made by enabling everyone to stay in the same place for a longer period of time would be significant.
---
Spending long periods away from families is very stressful for players mentally and emotionally
---
Players are currently facing huge financial problems, largely because of the sharp drop in prize money at tournaments, which have been adversely affected by the pandemic in the same way as other businesses all over the world.
In normal times tournaments generally have three sources of income, each accounting for about 30 per cent of their revenues: ticket sales, which are obviously not happening at the moment in most countries; TV rights, which have fallen to very low levels because the broadcasters' own commercial income has plummeted; and sponsorship, which is one of the first things that companies cut in a financial crisis. It has been good to see the ATP step in to boost prize money at their 250 and 500 tournaments, but even with that support the levels are still a long way below what they were before the pandemic.
Even in the world's top 100, many players are losing money almost every week. This is not a case of players earning less money than they did before: they are actually losing money. I know of players who have won 250 tournaments this year and have actually lost money that week. Imagine what it must be like for those players who are losing in the first, second or third round every week. A lot of them are going to be in serious financial trouble very soon.
As for those players who compete at Challenger and Futures level, where even in normal times the prize money is a fraction of what it is on the main tour, it must be all but impossible to make a living from tennis at the moment. There is a very real danger that many of these players will have to give up their careers, which would be a major blow to the sport. We need the depth in the rankings that they provide, pushing everyone to improve.
As well as the financial pressures, we should not underestimate the mental stresses players are facing, with many of them having to stay permanently on tour. They can't go home because they know they will have to go into quarantine – usually at their own expense – when they return from overseas trips. That can lead to rapid loss of all the benefits of the physical work they have been putting in. The alternative, however, is to spend long periods away from their families, which is very stressful mentally and emotionally.
Given the travel problems everyone is facing, it would be so beneficial if the sport could create training centres using the top academies and/or national centres – one in Europe for example, one in the United States, one in Asia – where players could go between tournaments.
Being permanently on tour, meanwhile, is no guarantee that you can play every week. One recent tournament told players – at very short notice – that if they arrived on a plane in which anybody tested positive for the virus they would have to stay in isolation in a small room at a hospital for three weeks. A lot of players who were planning to go that tournament subsequently pulled out.
If you're forced to stay in a room for three weeks without being able to do any proper physical activity, not only do you miss the current tournament but you also miss the next two weeks and you lose all the benefits of the training that you have done in previous weeks and months. You will just have to start again from scratch.
All in all, the current situation is a desperate one for players. We can only hope that, like last summer, the situation in the northern hemisphere will improve as the virus becomes less aggressive in the warmer weather.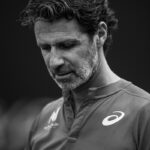 Patrick Mouratoglou is the coach of Serena Williams and founder and president of the Mouratoglou Tennis Academy in the south of France.
He also founded the Ultimate Tennis Showdown, a series of invite-only tennis tournaments featuring some of the world's top tennis stars, using innovative playing formats and made especially to appeal to a TV audience