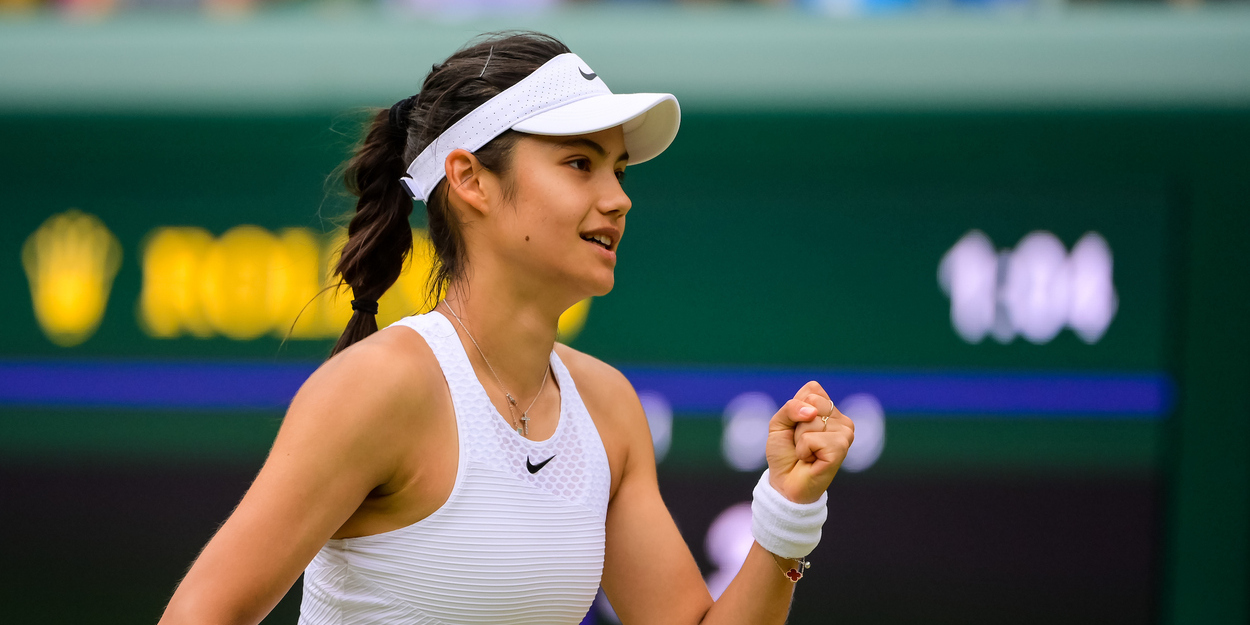 'Special' Emma Raducanu 'doesn't fear anyone', says her coach
The coach of Emma Raducanu admitted he is not surprised by the success of the 18-year-old and said the British star doesn't fear anyone heading into the second week.
The Toronto-born sensation has been the story of Wimbledon so far, beating French Open finalist Marketa Vondrousova before overcoming Sorana Cirstea on Court One.
Despite shocking the tennis world with her remarkable run, her coach Matt James immediately knew she would be a star.
A chance meeting with Andy Murray's father in law Nigel Sears, then working with the 15-year-old at Wimbledon three years ago led to Welshman James being offered the chance to coach her.
"You could tell straight away that she's pretty special," said James.
"The mindset and the maturity on the match court you don't see very often, I hadn't seen at all really. So that was quite exciting.
"You knew she could handle the big occasions and it's just a case of making those big improvements on the court to back it up."
James was particularly impressed with how Raducanu dealt with the big pressure moments against her Romanian opponent in front of a huge Wimbledon crowd.
"The level that she played, I've seen that before, I've seen it on practice courts, so the tennis isn't hugely a big surprise but some of the shots under sheer pressure really did surprise me," said the Welshman.
"This is the first time she's fully committed to a tennis career so it's great she's had success so quickly. But it was just a case of when. It was going to be inevitable with her that she was going to burst onto the scene.
"It's probably a little bit sooner than I thought because she hasn't played many matches in the last year but she's really taken her opportunity.
"She's three matches in and physically she looks strong. She'll be worrying all the opponents now. I don't think Emma really fears anyone."
Raducanu will now take on Australian star Alja Tomljanovic for a place in the quarter-final.